The Importance Of A New Mexico Warrant Search
How do you know if the state of New Mexico has a warrant out for your arrest or someone you know? How about a
county in New Mexico
, or one of the cities there? What about a bench warrant to appear in court? There a multitude of reasons a person might want to perform a New Mexico warrant search.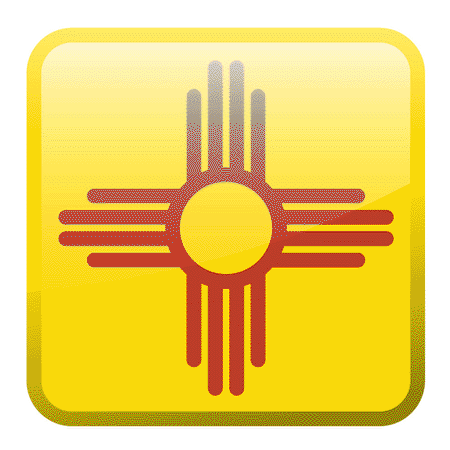 New Mexico Arrest Warrants
New Mexico arrest warrants are issued by a judge who does not have any conflicts of interest in the case. For a judge to issue a warrant, the law enforcement agency has to prove there is probably cause for the individual to be suspected of the crime in question. The law enforcement agency swears under the penalty of the law that the information contained in the warrant is true to the best of their knowledge.
Failing to serve an arrest warrant can result a variety of legal consequences. Even if you are not immediately arrested, you may be unable to obtain a passport, leave the country, or renew your driver?s license if there is an active warrant out under your name. If you?re unsure of any of your legal rights, the best advice is to consult a qualified attorney. You can perform a New Mexico warrant search with your local New Mexico sheriff department.
New Mexico Bench Warrants
The ?bench? in this case refers to a court or a judge. In the case of a bench warrant, a judge orders a person to appear before the court for a hearing. Bench warrants are issued for a number of reasons, but often have to do with parole or probation hearings. In some cases, a judge issues a bench warrant for a witness to a crime to appear in court; in this case, the witness himself/herself is not suspected of the crime.
How To Perform A New Mexico Warrant Search
If you?re searching for any of the above information about the state of New Mexico, you should be aware that there are a few different ways to search for warrant information. One way you can always find out if there are any warrants out for your arrest or for you to appear before a judge is to have a law enforcement agency perform a warrant search on your behalf.
To do this, you may appear at the relevant law enforcement agency including; police department, sheriff?s office, or New Mexico state police department. Bring a valid form of identification with you and the law enforcement official who performs the search will be able to tell you if you have any warrants out under your name. The drawback to do this is that if any currently active warrants for your arrest are in effect, you will be arrested right then and there.
Another way to find out if there are any warrants out under your name in New Mexico is to do an Internet search. Some third party websites will perform this search for you, either for free or for a fee. Warrant information is usually public information, which means you should be able to access it yourself for free. You can try the New Mexico Corrections Department website, which maintains a list of its most wanted fugitives.
Bernalillo County Warrant Search
Some states have many county sheriff?s offices that provide search information or maintain most wanted lists of fugitives on their websites; New Mexico has relatively few. In New Mexico, the Bernalillo County Sheriff?s Department maintains a Web page that allows visitors to search for outstanding warrants. The sheriff?s office website also has a Spanish-language version of the warrant search.
---
New Mexico Warrants - FAQs
How can I find out if I have a New Mexico warrant?
There are a couple of options to find out if you have an active New Mexico warrant. First, you can use an online resource, like SearchQuarry.com, to lookup this public record. Second, you can make your warrant inquiry with the clerk of the courts in the NM county you suspect you might have a warrant in
---