How to Run an Arrest Warrant Search
Determining if someone has an outstanding arrest warrant is a simple process with easy access to online public record websites. First, you will need to gather some information such as the full name and age, or birthdate, of the person in question to begin your search. The next step is to find a reliable public record resource to lookup active warrant records. The legacy means of running an arrest warrant search would be to contact the relevant law enforcement agency or clerk of the courts however, they will not always have warrant information for people located in other counties or jurisdictions, plus many people are intimidated by asking if they have an outstanding warrant for themselves for fear of being arrested on the spot. The most popular way to run a warrant search on someone is to use an online public record website, since warrant records are public information, anyone can run an arrest warrant search online. It's also important to note that not all online public record websites are the same and results may vary, it's always a good idea to double check other fields of data to make sure you've found the right public record for the correct person. As of January 2023, there are 780,000 outstanding warrants according to the National Crime Information Center but the real number might be a lot higher as infractions or bench warrants are not as easily counted. With so many outstanding warrants in the United States, it's important to make sure your cross-reference as much information as possible to insure you've found the right warrant record. There are many people in the US that have the same first and last name so their date of birth is a good way to know that you've found the right record for your search.
How to Check if I Have an Arrest Warrant
If an outstanding warrant has been issued for your arrest, it is best to know about it before being arrested in an awkward situation. It is also important to know that there are certain situations that can be resolved regarding a warrant that can prevent you from being arrested or having to spend any time in jail. That said, there are a few ways to check if you have an arrest warrant. 
Many courthouses will provide single inquiry arrest warrant information if you know what county you suspect you have a warrant issued for your arrest.

 

If you're concerned about a state warrant, it is possible to inquire with state resources, such as the

State Controller Office

.

If you have a warrant in another state, you will need to contact the corresponding county courthouse clerk in that state.

If you suspect you have a federal warrant, you can use the

US Marshals website

or

US Federal Courts website

 

The easiest and an anonymous resource for looking up arrest warrants is to use a public record website

 
Reasons for Running a Warrant Search
There are many reasons a person might want to run a warrant search for yourself or a search for someone else. Here are some of the most common reasons people want to know if they or someone else has a warrant for their arrest.
A forgotten ticket or missed court date can result in a bench warrant or arrest warrant. It is even possible for a notice mailed from the court to get lost. Administrative errors do happen, and a defensive explanation for why you didn't know about an arrest warrant is unlikely to solve a problem. A quick search with an online public record website can satiate that need to know

Running an unofficial background check on someone you may hire for house cleaning or a gardener or a babysitter. A quick check of a person's criminal record or if they have any outstanding warrants can help to find out if they are trustworthy. It can offer peace of mind to know if someone has a clean background that is doing work at or around your home and loved ones.
Perhaps there is a suspicious neighbor and you want to anonymously find out if they have a criminal record or an active warrant for their arrest. You can run an anonymous search online and no one will know you're searching.
Maybe you just want to make sure that all your fiends and family are in the clear. It's considered a good idea to make sure your criminal record is clean, especially if you've had previous run-ins with the law.
How To Resolve an Outstanding Warrant
Resolving an outstanding warrant is important, because even a simple ticket for a traffic matter can turn into jail time. Knowledge of a warrant can help you prepare and reach out to a defense attorney. An arrest warrant is a surprise that no one wants. This can be an avoidable disruption if you know where to look plus, sometimes there are inaccuracies in public record reporting so it's best practice to verify your own criminal record from time to time. A traffic citation is a criminal violation that can lead to a warrant if left unattended. To begin your resolution, you can either contact the clerk of the courts where the warrant was issued or seek legal counsel to assist you in petitioning your case or a gentile surrender that  can look favorably upon your sentencing. If the circumstance of the arrest warrant is serious then it's considered best practice to hire an attorney to help understand the legal circumstances and protect your constitutional rights.
Arrest Warrant Rights
An arrest warrant is a legal document issued by a judge which authorizes law enforcement to arrest a person who is suspected of committing a crime or failure to report to court. When an arrest warrant is issued, the person named in the warrant has certain rights, including: 
When being arrested, that person has the right to be informed of the charges against them within a reasonable time frame.

 

An individual has the right to remain silent during and after the arrest, which is protected by the Fifth Amendment of the U.S. Constitution.

 

The arrested individual has the right to consult with an attorney and have one present during questioning, which is protected by the Sixth Amendment of the Constitution.

 

The person arrested for their arrest warrant has the right to a fair and speedy trial by an impartial jury in criminal case, which is also protected by the Sixth Amendment of the Constitution.

 

The right to due process, which includes the right to be treated fairly and impartially by the criminal justice system, which is protected by the Fifth and Fourteenth Amendments of the Constitution.

 

The right to bail, if allowed in their specific case according to what the judge says is allowable and the seriousness of the crime committed.

The arrested cannot be searched or seized without a search warrant or probable cause, which is protected by the Fourth Amendment of the Constitution.

 
Warrants That Can Lead To Extradition
Extradition law is notoriously complex, especially when it involves fugitives who are in the United States and may have an outstanding warrant for their arrest issued by another U.S. state or another country. Whether or not you can be extradited to another jurisdiction for an arrest warrant depends on a number of factors, including where the alleged offense took place, whether it is an intrastate or international extradition request, what type of offense was committed, and whether an extradition treaty exists between the United States and the country issuing the arrest warrant. Because of the extreme complexity of extradition law, if you are subject to an international or out-of-state arrest warrant then you should talk to an attorney for help. It's also important to know if you have an active warrant before traveling as you may be subject to arrest at the airport or apprehended on arrival at your destination. A quick search online with any of the mentioned resources above is a good way to find out this information before heading out of town on a business trip or vacation.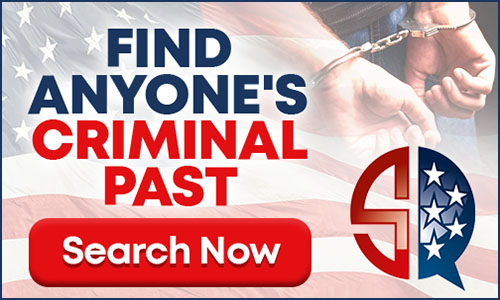 Can I Be Extradited For a Warrant To Another State?
 Extradition in the United States can be divided into two broad categories: interstate and international. Interstate extradition concerns arrest warrants issued by one U.S. state for an individual who is currently in a different U.S. state. Extradition between U.S. states is covered by the Extradition Clause of the U.S. Constitution. The Extradition Clause provides that a person charged with "treason, a felony, or other crime" in one state and then flees to another state will be arrested and returned to the state where the offense was committed upon request of the executive authority of that state. Extraditing a person from one state to another is usually (though not always) pretty straightforward. 
Can I Fly With a Warrant?
You can still fly within the United States with certain types of warrants, such as some misdemeanor warrants however, you will want to verify before going through security at the airport. If you have an arrest warrant and you try to fly you may be arrested on the spot. If you are trying to fly internationally this may not hold true depending on the circumstance and type of warrant that you have outstanding. It's good practice to observe the information outlined by the TSA Civil Enforcement rules. If you're uncertain if you have a warrant you can run a quick search online from a multitude of online public record websites.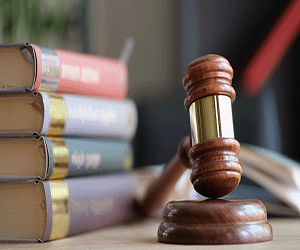 Warrant Search By State
North Carolina

 

Pennsylvania

 

Rhode Island

 

West Virginia

 

Wisconsin

 

Wyoming

 
---
Arrest Warrant Search Q&A
Do I have a warrant for my arrest?
1. Check with your county courthouse clerk 2. Inquire with the local Sheriff Department 3. Lookup a warrant on a public record website 4. Hire an attorney or a private investigator
Can anyone lookup an arrest warrant?
Yes, warrant records are public record so anyone can lookup an arrest warrant or bench warrant. All you need is the full name of the person in question, their state of residence and their age or DOB. It's possible to lookup arrest warrants anonymously through online public record websites.
Are arrest warrants public record?
Yes, arrest warrants are public record which means that anyone can find out if you or someone else has an active arrest warrant. You can contact your local sheriff department, county courthouse clerk or use a public record website to check for warrants online.
Are bench warrants the same as arrest warrants?
Not necessarily, bench warrants might be a summons by the courts for a missed court appearance or unpaid traffic fines or fees that are past due. Some bench warrants are arrest warrants but it really depends on the circumstance in which the courts issued the warrant. A good way to verify if a bench warrant will lead to an arrest is to contact the clerk of the court which issued the warrant.
---