How To Perform a Kansas Warrant Search
In the state of Kansas, warrants are taken very seriously as they are an important part of the criminal justice system in the state. They hold those accountable that break the law, or people that don't follow their civic duties, as well as those that disobey direct court orders. Once a warrant is issued it becomes public record which anyone can view online. A popular way to access this information is to run a Kansas warrant search through a public record website. The search is simple as long as you know the name of the person of interest. You can simply input their name into the search form and go. Once the results have been displayed you may get multiple results for different people with the same names, this is fairly common. If this is the case, then you will need to sort your results with a middle name, age, or county of residence. Then once you have determined you have the correct person, you can view any active Kansas arrest warrants or bench warrants, arrests, criminal history, court records, and incarcerations. These are all considered public record which anyone can reference online.
Reasons Kansas Warrants Are Issued
It is important to know if there is an active or outstanding warrant set in your name. You can receive a Kansas warrant for various reasons. If a warrant is left unresolved then it can lead to much more serious criminal charges in Kansas. Below are some important reasons for performing a Kansas warrant search.
There may be a bench warrant issued by the court for failing to attend a proceeding.
The court can issue a bench warrant for an unpaid parking offense.
You can receive a bench warrant, capias warrant, or arrest warrant for failing to obey a direct court order.
It could be for a criminal activity for which the police suspect your involvement. If they do, they can have the court issue a warrant against you.
Kansas Warrants are Public Records
Warrants in Kansas, as in every state in the U.S., are considered public records. This means that they are accessible to the general public. However, it is worth noting that only active or outstanding warrants will appear in public record databases. Once a warrant has been executed or recalled, it might no longer be visible to the public, although it remains part of a person's criminal history that can be accessed by law enforcement.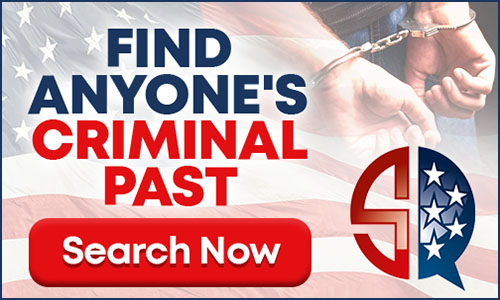 Connection Between Arrest Warrants and Criminal Records
Once a Kansas warrant is issued, it becomes a part of a person's criminal record even though it does not mean that person is guilty of a suspected crime. It means that a judge has issued a warrant to arrest someone for an alleged crime because of strong supporting evidence. Even though a Kansas arrest warrant doesn't guarantee a conviction, it is still listed on someone's criminal record and can have harmful ramifications to a person's livelihood. Potential employers, housing agencies, or educational institutions conducting background checks can access this information. An unresolved warrant can lead to complications such as job denials, housing application rejections, and other hindrances in personal and professional growth. 
Steps to Take If You Have a Warrant in Kansas
Should you find that you have a Kansas warrant in your name: 
Determine What Type of Warrant You Have:

If you have a bench warrant then you might be able to rectify the situation yourself if it is regarding a missed court appearance or forgot to pay some court fees. Then you can simply skip to the next step. If you find yourself with an arrest warrant, then you will want to skip to the "Seek Legal Advice" section below.

 

Address the Underlying Issue:

If the warrant is due to unpaid fines or a missed court appearance, addressing the root cause might lead to the warrant being lifted. It might be as simple as rescheduling that missed court date, or jury duty.

 

Seek Legal Advice:

Before you do anything with an arrest warrant it is a good idea to consult with an attorney. They can help guide you in your situation, your rights and the best course of action moving forward.

 

Consider Turning Yourself In:

If you voluntarily surrender yourself, it might be very beneficial to you in court as it demonstrates your accountability and initiative. It is a lot better than being arrested at an inopportune time. You should of course have this discussion with your attorney, there might be other options available to you depending on the criminal charges.

 
Running a Kansas Arrest Warrant Search Through State Agencies
A solid option for running a Kansas arrest warrant search is through state run agencies, such as sheriff department websites, such as  Johnson County , Wichita county, or Shawnee county for example. These searches are available to the general public to search however, they cannot be used to search Kansas bench warrants, only arrest warrants. They also have call in phone numbers if you need assistance or want to report a known fugitive or someone that is wanted by the law. In some circumstances they even offer rewards when someone reports a wanted person, and that leads to their apprehension
Another state agency that offers a Kansas arrest warrant search is the Kansas Bureau of Investigation (KBI). The KBI maintains a centralized database that allows people to search fugitives and wanted persons from multiple jurisdictions. This is particularly useful for a broader searches such as performing a statewide search for someone. This state agency has a bulletin board of their most wanted as well as an arrest warrant lookup tool. You can also get a reward for calling in a lead that leads to the arrest of a wanted fugitive. You can also access the list of registered offenders through the KBI website.
Research Someone's Warrant in Another State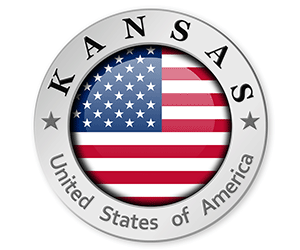 ---
Kansas Warrant FAQs
Do I Have a Warrant in Kansas?
To find out if you have a Kansas warrant you can inquire with the relevant county courthouse clerk, the county sheriff department or use an online public records website to search the status of a Kansas warrant.
Are Kansas warrants public record?
Yes, Kansas warrants are public record. In fact, all warrants are public record that anyone can access via the Freedom of Information Act of 1966. All you need is the full name and age of the person in question to perform a Kansas warrant search.
Can I be arrested for a Kansas bench warrant?
It is possible to be arrested for an outstanding Kansas bench warrant depending on the relevant criminal charges such as a failure to appear in court.
Can I be extradited for a Kansas warrant?
Yes, depending on the nature of the warrant you can be extradited to another county or state
Can I search Kansas warrants for free?
Yes, there are various free online resources you can use to find out if you have an active warrant in Kansas. First, you can try using the county sheriff department websites, they often have an offender list with active warrants. Another option is to use the Kansas Bureau of Investigation website. A third option is to use a public record website where you can search statewide in Kansas, and your searches are anonymous with this last method.
Do I have a Kansas tax warrant?
If you have unpaid taxes and you it's been a while since you have done anything about it then you might have a tax warrant. You can search through a public record website to find out if you have anything active in the state.
Do I have a warrant in Johnson county Kansas?
A quick way to find out if you have an active warrant in Johnson county is to visit the Johnson county sheriff department website and perform a warrant search there. You can also search anonymously through public record websites.
Do I have a warrant in Wichita Kansas?
The city of Wichita has an online web search tool where you can lookup fugitives, most-wanted persons, and run a warrant search. A second option is to use the resources of a public record website where you can search statewide with a first and last name, and all your searches will be anonymous.
---