How To Perform a Kansas Warrant Search
It is important to know if there is an active or outstanding warrant set in your name. You can receive a Kansas warrant for various reasons. If a warrant is left unresolved then it can lead to much more serious criminal charges in Kansas. Below are some important reasons for performing a Kansas warrant search.
There may be a warrant issued by the court for failing to attend a proceeding.
The court can make a warrant for a parking offense.
It could be for a criminal activity for which the police suspect your involvement. If they do, they can have the court issue a warrant against you.
All of these, among other instances, make it essential that you know if you have an outstanding warrant in your name.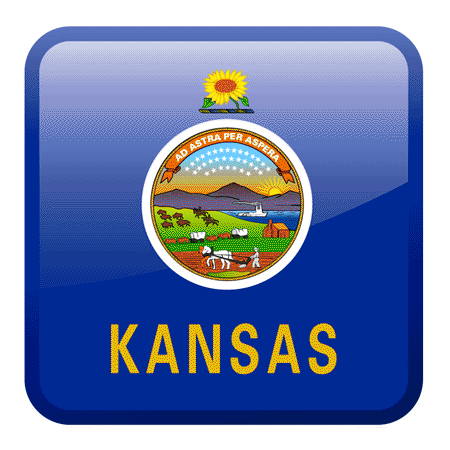 Searching For a Warrant In Kansas
You may need to search for a warrant, not only for yourself but for someone else as well. You may want to do a background check for the people around you, like a neighbor or a work colleague. You being in any nexus with them can be bad for yourself. That creates the need to search for a warrant for anyone else you might know. In Kansas, warrants do not expire unless the police apprehend the suspect or the suspect dies. So, to search for a warrant in your name, a visit to the police department or the sheriff?s office might suffice. They allow you to know if you have an outstanding arrest or bench warrant for any civil or criminal offence.
Contacting the Kansas Police or Sheriff's Office
The police department or the sheriff?s office can also be called via telephone. They can help you by getting a search conducted. They will ask for your name and date of birth. This separates each record in their database. Hence, they can brief you if you are wanted by the law. A safe way is to use your attorney. They can easily perform a warrant search on your behalf. However, their search may be limited only to the county you?re in. You still have to find the same information from other counties in the state you are living. This is where online warrant searches come in.
Using Online Resources to Find Kansas Warrants
Online search for active warrants has been enabled by the state. This allows a wider access to the public and ensure easy tipping of wanted offenders. A warrant database is public information. Hence, anyone can perform internet searches on public records websites. That enables you to search warrants and any offense records in your own name as well as anyone else. Warrants vary from county to county and state to state. Due to this, the search also allows you to look for records for each specific county and across Kansas. This can be of great help in knowing about a warrant in your name. Dealing with it in a much safer way is possible. A personal brushing up with the law could lead to an upfront arrest if you are wanted. If you search online, you can have your attorney deal with it while you avoid jail time. Remember that authorities revise warrants. So even if you live in a different county or state altogether, still, you remain eligible to serve them. Thus, the online check helps in knowing any active warrants that must be served.
---
Kansas Warrant FAQs
Do I Have a Warrant in Kansas?
To find out if you have a Kansas warrant you can inquire with the relevant county courthouse clerk, the county sheriff department or use an online public records website to search the status of a Kansas warrant.
Are Kansas warrants public record?
Yes, Kansas warrants are public record. In fact, all warrants are public record that anyone can access via the Freedom of Information Act of 1966. All you need is the full name and age of the person in question to perform a Kansas warrant search.
Can I be arrested for a Kansas bench warrant?
It is possible to be arrested for an outstanding Kansas bench warrant depending on the relevant criminal charges such as a failure to appear in court.
Can I be extradited for a Kansas warrant?
Yes, depending on the nature of the warrant you can be extradited to another county or state
---