What Is A Nebraska Warrant Search?
When courts want to take defendants into custody, they can only do so if those defendants show up for court or make some kind of contact with the court. When a defendant ignores their legal matters, an
arrest warrant
can be issued for their apprehension. A Nebraska warrant search helps people know if a warrant has been issued for their arrest and on what charges. A Nebraska warrant search might have a list of the person's name, charges, date of arrest and criminal history. Finding out if you have a warrant is imperative if you want to resolve the legal issues before facing big fines and possible
jail
time.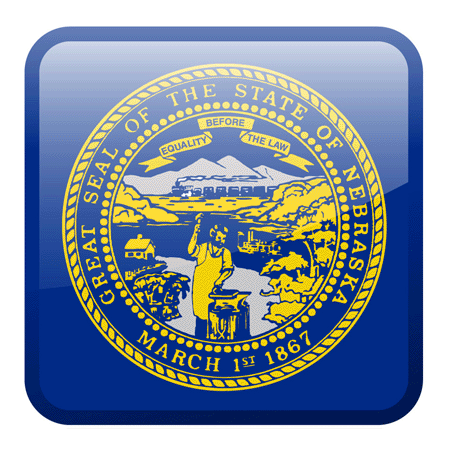 Nebraska Warrant Search By City
Larger, more well-known cities in Nebraska usually have a list of active warrants, such as this warrant list in Lincoln, Nebraska. You'll find warrant lists in other cities, too, but what most people frequently use is statewide Nebraska warrant search options. If you know the Nebraska city or county in which the warrant was issued this will make your search much easier. Many times there are multiple warrants for different people with the same first and last name so if you can refine your warrant search by city you will be much more likely to obtain the correct record for the right person.
These directories are here to serve you and give you vital information about any court issues that might be pressing. Once you've pinpointed where your warrant is located, you can begin to take steps to remedy the legal situation. A lawyer is often one of the first people you want to talk to after pinpointing an active warrant on your name. They can obtain even more information about when the warrant was issued and what it was issued for. For those with a long history of warrants, it can be nerve racking to continuously wonder where your warrants are located and how to take care of them.
Statewide Nebraska Warrant Search
A statewide Nebraska warrant search begins by typing in your name and any other pertinent information on your case. Sometimes the search will ask for birth date, other times just for last name. A statewide search is preferable if you've lived in many different cities and have a longer arrest history. Some warrant searches will even feature pictures of mugshots and you can take steps to have those removed from websites once you've remedied your legal situation. The important thing is that you are aware of warrant searches and the power that they have to help you set things right in your legal situation.
With one single search, you'll gain a wealth of information about your specific case. Once you've got that information in hand, you can contact a lawyer and see what the next right steps are in your specific situation. Some people want to contact the arresting agencies and discuss the matter with them. Before you do such a thing, contact a lawyer. It's always better to have someone represent you than to represent yourself, even if it costs a penny or two. The most important thing is to get out there and begin your search.