Whatever the reason for inquiry for a Colorado warrant search, several ways are available to search for all warrants that are issued by the county courts in Colorado. How to maneuver depends on the original place where the search warrant was issued. For some jurisdictions, the local law enforcement agents officials provide the necessary information with the national database of criminals that can be accessed by your local sheriff's department or police department. That being said, the first step in your Colorado warrant search is to know the full name of the person you are searching, middle names help as well. Then you'll simply input the full name into the search form to begin. You may get more than one result, which is possible with common names, so you will need to make sure you have the correct person before obtaining the Colorado warrant record results. You can verify you have the correct person by the middle name and their age or date of birth. Then once you have verified everything is correct you can access that person's warrant records, criminal history, court records, arrests and incarcerations.
What is a Colorado Warrant?
In Colorado, as in every state in the United States, a warrant is a legal court-binding document issued by a judge giving law enforcement permission to enforce arrests, as well as giving others notices to appear in court for various reasons. There are two basic types of warrants that are public record, Colorado arrest warrants and Colorado bench warrants. Both are searchable online through public record websites. 
Colorado Warrants, Public Records, and Criminal Records
Warrants become a part of public record once issued. However, a warrant does not necessarily result in a conviction. Rather, it is a means to investigate someone, or request their appearance, in a Colorado courtroom. If the warrant leads to an arrest and a conviction, it becomes part of a person's criminal record. Since these are all part of a person's public record, anyone including employers, landlords, and other entities who run a background check on them can access these records. Even if the Colorado warrant doesn't result in a conviction, the record of the arrest might still appear in a background check. Colorado bench warrants will also appear in a person's public record. Both are damaging to a person's reputation and should be taken seriously when issued.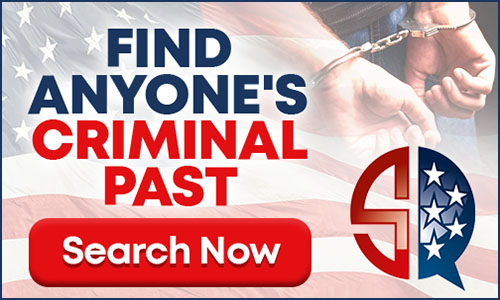 Colorado Warrant Search Through The Police Department
For those individuals who are eager to inquire if such search warrants exist for them, appearing in person at the local police station is one option however, if you have an active Colorado arrest warrant then you might be arrested on the spot. If you just have a Colorado bench warrant then you might be just get a notice to appear in court. Colorado police departments, and sheriff departments, typically use the state database maintained by the Colorado Investigation Bureau. The national database is also maintained by FBI to check for all search warrants that are outstanding across the state.
Colorado Warrant Search Through the Sheriff Department
If you want to check for search warrants online in Colorado, you can try searching the county sheriff departments in the jurisdiction where the warrant was originally issued. For some sites, they only advise you on various ways to check for these searches. For instance, you are recommended to call 719-385-6153 for more information about bail charges or any other charges imposed on you if you missed court dates in Colorado. The details are provided online for other jurisdictions. For instance, the Denver county courts allows the user to search by date of birth and name for any search warrant. They also provide further instruction on how to clear any civil warrants. The Sheriff of Weld County allows you to search by name in their database. The Jefferson County in Colorado has a law enforcement weekly list that is published by the officials. Users can also view and download these lists. Pueblo County also has an online database of warrant lists for thousands of names with the inclusion of those arrested for minor offenses. Your area of location affects how to search for such warrants.
Colorado Warrant Search With The FBI
The FBI maintains an online database for law enforcement to search for any outstanding search warrants. They also maintain the most wanted individuals connected in Colorado. This database also contains information about the wanted people who have committed cyber crimes. For the minor offenses such as misdemeanors and traffic violations, it does not return these searches.
Responding to a Colorado Warrant
If you discover a Colorado warrant, there are some important steps to follow. Beginning with your own research and determining what type of warrant you have. You can do this by running a background check on yourself anonymously with a public record website. Below are some simple steps you can follow that might be helpful. 
Research The Warrant:

First, run a Colorado arrest warrant search or a Colorado bench warrant search to determine what type of warrant you have, what it issued for and in what county.

 

Consult a Legal Professional

: A criminal defense lawyer help guide you to determining what the best course of actions is if you find out you have an arrest warrant in your name. If you have a bench warrant this may not be necessary as not all bench warrants will result in you being arrested.

 

Turn Yourself In

: If safe and advised by your lawyer, voluntarily surrendering yourself to law enforcement can the courts that you are acting responsibility and it could positively impact your criminal defense.

 

Prepare for the Legal Process

: Depending on the warrant, you may need to prepare for an arrest, a court hearing, or other legal processes. Your lawyer can guide you through these steps and help you fight the criminal allegations.

 
Colorado Warrants Statute of Limitations
Some of the warrants in Colorado have become invalid due to the limitation statutes when courts began their legal proceedings against any persons accused of special crimes. According to the revised statutes of Colorado State, certain offenses and other related limitation statutes are listed especially the C.R.S 16-5-401. For those charged with misdemeanor offenses, petty offenses search warrants often last from six months. For the minor traffic violations, they last for one year. For vehicular homicides, they often last for five years. For those who leave the state, these limitations can also be extended to five years. During prosecution, some felony crimes often carry no limitation statute.
State By State Warrant Search