South Dakota is a small state population wise. One might wonder if it is possible to effectively perform a South Dakota Warrant Search. The answer to this is a resounding "yes!". You only need to know the name of the person you want to inquire about and a reputable public record website. Then all you'll need to do is to enter the full name of the person of interest into the search fields and hit enter. Then once you have your results, you can access active South Dakota arrest warrants, bench warrants, criminal charges, prior convictions, court records, criminal history and more. These are all publicly available records that anyone can lookup online. Using an online public record site to run your search has become very popular since you can use this service from the convenience of your home, or on the go with your smartphone. Additionally, all your searches are anonymous and confidential, so no-one will know you're running a search on them.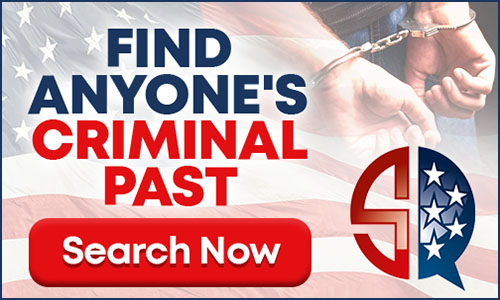 What Is A South Dakota Arrest Warrant?
A South Dakota arrest warrant is a legal document that gives police officers the right to detain or arrest a suspect. The warrant document seeks to bring the named person before the court to answer to charges that are still pending. This document is issued when the court has reason to believe that the person named may have committed a crime or when the person name has failed to appear to a previous court date. Under either of those circumstance a judge may feel that it is appropriate to issue an arrest warrant to have that person brought in. Once it is issued, that person will be arrested on the spot and detained until their court arraignment or until they can bond out of jail.
Why Does Someone Need To Perform A South Dakota Warrant Search?
There are many reasons why one might care to run a warrant search, here are some of the most common reasons to do so:
The first reason is because they are concerned that there is a warrant out for their arrest. Not everyone realizes that they have a warrant out in certain circumstances. Given that possibility, anyone could have concerns that they personally need to answer to a warrant.
Another reason to look up arrest warrants is to see if someone you know has an outstanding warrant. This is a good indicator of a person's trustworthiness, as a warrant can indicate they have been involved in some kind of criminal activity. You can run a search anonymously on anyone in your inner circle, anonymously. This means you don't have to get their consent to perform this search on them since it is all public record.
If you have missed a court appearance, jury duty service, or did not follow a court order, you may have a South Dakota bench warrant. These types of warrants do not typically result in an arrest but they can lead to an arrest if ignored. If you suspect you may have one, simply run a search and find out what county it was issued in. Then you can call the clerk of the court to either reschedule your court appointment, or take car of the court orders to remedy the situation.
Traveling outside of the state can be very risky with an outstanding warrant. You can potentially be arrested at the airport if you have an active one, or if you are pulled over in another state and the highway patrol runs your name and finds you have one, you may be arrested and detained and possibly extradited back to South Dakota where the warrant originated.
If you are applying for a new job it is important to know what is in your public record before filling out an application. Often times an employer will run a background check on you before hiring to make sure you are not a criminal or have something on your record that will disqualify you from a position. By checking your own background first to make sure there are no pending warrants or any other criminal offenses on their that you don't know about, it can save you a lot of headache.
How To Lookup South Dakota Warrants Through The State
There are two main ways that one can initiate a South Dakota warrant search through the state. If you know the county where one was potentially issued, you can check with the county sheriff department website. They often have lists of active SD warrants, most wanted persons, and fugitives. For example; Minnehaha County, Pennington County, Clay County, and Codington County, all have active offender listings. The smaller counties and cities might not have these online resources, so you will have to call in directly to inquire about active South Dakota warrants.
Another option to locate active bench and arrest warrants in South Dakota is to contact the county courts. These are where warrants originate and you can often log into the relevant county courthouse website to inquire about these. If they do not have an online portal where you can search, you can always inquire directly with the clerk of the courts. They can usually be reached by phone, email, or in person if necessary.
Research State Warrants Anonymously