Run a Delaware Warrant Search Online
Delaware warrants are considered public records, and they are accessible by any member of the public. The process of running a Delaware warrant search online is a simple process as long as you have internet access. The first step is to make sure you have the full name of the person you want to search. Then you simply input their name into the Delaware search form to begin. You may need to have some additional information about that person in case there are multiple listings, so that you can make sure you find the correct warrant record for the right person. A middle name or date of birth are easy ways to filter your results. Then once you have found the correct person, you can view their active warrants, criminal records, court records, arrests and incarcerations. One of the benefits of using an online public record website to do your research is all your searches are anonymous, so nobody will know you are looking them up. 
Different Types of Warrants in Delaware
Delaware law delineates three main types of warrants that are publicly available to search: arrest warrants, bench warrants and capias warrants.
Delaware Arrest Warrants

: These are the most serious of the Delaware warrants, They are issued by a judge after sufficient evidence is presented to the courts that a person has committed a crime. While still an allegation, it give law enforcement the directive to arrest that person and bring them to court.

 

Delaware Bench Warrants

: These are the least serious of the Delaware warrants, while most circumstances do not result in an arrest, they are notices for a person to show up to court for a missed appearance, missed jury duty, or failure to comply with a court order. If these are ignored then they can likely result in someone being arrested.

 

Delaware Capias Warrants

: A capias warrant in Delaware is a notice to arrest someone for failing to meet a court order. While it is similar to a bench warrant, it is more serious and will lead to the person listed on the warrant to be apprehended by law enforcement and detained until they can go in front of a judge for their failed court order. These are often the result of failure to comply with a court judgment, or violations or probation or parole.

 
Next Steps After Receiving a Delaware Arrest Warrant
If you discover there is a warrant in your name in Delaware, it is very important to take is seriously and to take swift action. Ignoring the warrant will not make it disappear and could lead to more serious consequences, including additional charges and fines. Here are some easy-to-follow steps in handling a warrant in Delaware. 
Do Your Homework:

Start by running a Delaware arrest warrant search on yourself. You can use state agency websites or a public record website. The latter is a good option since a Delaware arrest warrant search through an online public record site is anonymous and confidential.

 

Talk to a Legal Professional

: The next step is to contact an attorney. While public defenders are an option for you, it might be a good idea to search out a private criminal defense attorney as you might be arrested on the spot if you talk to a public defender. Using a private attorney can be beneficial when planning your court case and surrendering yourself to the courts.

 

Turn Yourself In

: Depending on the circumstances, your attorney may advise you to turn yourself into law enforcement, which is likely in the case of an arrest warrant. This will show the courts that you are not a flight risk and are willing to cooperate with the legal process.

 

Resolve the Warrant

: If your warrant is due to unpaid fines, violating probation, or missing a court date, resolving the issue can often lead to the warrant's withdrawal. In such cases, your attorney can help direct you on the best approach. Knowing what your legal options are is an important part of hiring an attorney, which can help mitigate your circumstance potentially better than you can on your own.

 
Delaware Warrant Search Through The State Agencies
There are online state agencies where you can search for the warrant if you know where to look. One example is to use the Delaware State Justice System website, you use their online Delaware warrant search tool, and enter a first and last name to begin. Once the warrant results are populated, you will need to sort them by the person's date of birth or middle name. There are often multiple listings for people with the same first and last name. Then once you have found the person of interest, you can select their record and find out what Delaware court issued the warrant and what the charges are for.
There other state and federal agencies that give a list of all wanted persons and allow you to run a Delaware warrant search online. The lists exist at county, state or federal levels, and they range from the Delaware state police, county sheriff's departments to the FBI. Many agencies post the lists of the wanted persons online which include details about their crimes, identification characteristics and photos. When you are searching for a warrant you can do so by name only, but it is highly advised that you provide as many details as possible in your search. You can even search Delaware's most wanted criminals.
Conclusion
Being familiar with Delaware warrants, their implications, consequences, and how to research them is important for navigating the Delaware legal system and one's criminal record. They can be life changing events which can impact a person's potential employment opportunities, academic pursuits, travel plans, and even future relationships. Reviewing your public record on a regular basis can be helpful in making sure that there are no issues that can lead to a future warrant. A simple background check through a public record website can make all the difference. 
Try Searching Warrant Records in Other States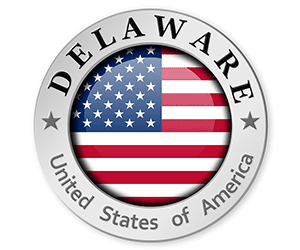 ---
Delaware Warrant FAQ
Can I run a Delaware arrest warrant for free?
Absolutely, if you know the county where the warrant was issued you can check with the sheriff department or the county courthouse. They often times have an online portal where you can run a free Delaware arrest warrant search. If you don't know the county then you can search with a public record website and run a statewide warrant search
Can an arrest warrant be sealed or expunged in Delaware?
It is possible but it really depends on the circumstances of the case and severity of the criminal charges. Generally, if you win your court case then you might be eligible to have that warrant sealed or expunged.
Can a bench warrant be cleared in Delaware?
Yes, you can have a bench warrant cleared by fulfilling the requirements listed. For example, if you missed your court appearance you can sometimes reschedule and have that removed, or pay any overdue court fees.
Can I be arrested for a Delaware bench warrant?
Yes, if you ignore a bench warrant it can lead to an arrest. Also, in some other cases bench warrants are enforced by law enforcement where a person is arrested and detained until their court hearing, but that really depends on the circumstances.
How is an arrest warrant issued in Delaware?
A Delaware arrest warrant is typically issued when a law enforcement officer provides a sworn affidavit to a judge that shows probable cause that someone has committed a crime. Then the judge issues the warrant for that person's arrest.
Are warrants public record in Delaware?
Yes, warrant records are public record in Delaware and every state in the United States. This means that anyone can view them and they become part of a person's criminal record.
---