The state of Arizona has different types of warrants. The most popular ones include arrest warrants, search warrants and bench warrants. A person my get an arrest and bench warrant in Arizona if he fails to appear in court, refuses to comply with a court order, or commits a crime or violates the probation rules and requirements. A search warrant is issued in case the law enforcement units suspect any criminal activity such as drug trafficking, unlawful imprisonment or fraud. Those who are unsure whether they have warrants can find out quickly and anonymously using public record websites. The first step is to know the full name of the person you want to lookup, then enter that into the Arizona warrant search form. Once your results have propagated, you may multiple results for people with the same first and last name. If that is the case then you will need to know the person's middle name or their age or date of birth to find the right AZ warrant record. Another benefit of using a public record website is you can search state or nationwide and also get a complete abstract of someone's criminal history.
Arizona Warrants Are Public Record
The Freedom of Information Act make most government collected records public domain which means that anyone can research them online. All you will need to run an Arizona warrant search, background check, or public record inquiry is to have the full name of the person in question and then find a reliable online resource to research their public information. It is also important to note that not all Arizona warrants result in a criminal record. Most Arizona bench warrants do not result in criminal cases as they do not result in someone getting arrested such as in the case of an Arizona arrest warrant. Even though they are not considered criminal records until a guilty verdict is given for a crime that was committed, they still become a part of a person's public record. Having an active AZ warrant can also lead to life complications such as lost employment opportunities, not being able to rent a house or car, not being able to travel out of state or get on a plane, to name a few. These records can complicate a person's life quite a bit for many reasons. If you suspect you have a warrant or missed a jury duty notice then you may want to verify this and mitigate it as soon as possible. Once you've fulfilled your requirements of the warrant, or corresponding legal battles, it is possible have the warrant removed from your public record.
Search Arizona Warrants Through Government Websites
Another way to perform an Arizona warrant search, whether you have an outstanding warrant, is to visit the state or county website. You need to first determine the county in which the warrant may have been issued. Government websites end with .gov and have search functions for anyone with outstanding warrants. You will have to key in your full names to get accurate results. Only use the names indicated in your driving license. Governmental departments only recognize official names, not nicknames.
You can also use various online resources for an Arizona warrant search, that can also provide you with all the details about your warrant, including your criminal history. Searching online is more convenient and saves a lot of time and money. You don't have to travel to the relevant Arizona law enforcement departments to know what is at stake.
Some sites have search functions where you type your name and see if anything comes up. Others have a link that has all the names of people with warrants in a given county.
Searching your warrant in governmental websites is the best option. This is because government websites constantly update the information they release to the public. An arrest warrant issued will reflect immediately it is made official by the law enforcement units.
Not all counties in Arizona allow people to search warrants online. Prima County, for example, requires people to go directly to the Sheriff's office to know their warrant status.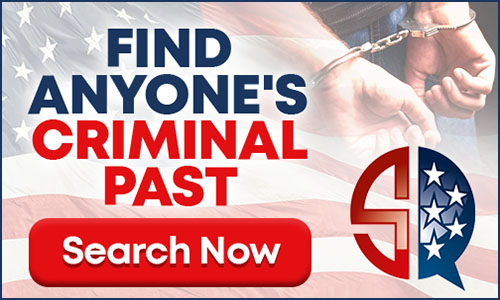 Arizona Warrant Search via County Offices
Another effective way to determine if you have any outstanding warrant is to contact the state, county or city offices in Arizona. This may include the country court clerk, police department or any other law enforcement division in the state. Make sure you use a smartphone and turn on the location feature. Doing this will enable the respondents to easily know where you live. They could also track the phone details to your location using its signal or any billing information linked to your phone number. You can also ask one of your friends or relatives to call on your behalf if you are busy.
Alternative Arizona Warrant Searches
There are other options to run an Arizona warrant search. However, most of them are not free. If you run a random warrant search in Google, you will see that there are third-party public record sites that have central repositories for all criminal data, include warrants. You can choose to purchase their information. Most of these websites have their own proprietary data resources so you may want to check more than one to get the information you are after. Other statistics you can get from these websites include criminal records, arrests, incarcerations, judgements and driving records.
Third-party sites are as reliable when it comes to searching a warrant. If you're looking for an official copy of a warrant record, it's best practice to use official government sites or calling the relevant law enforcement units in Arizona.
What Happens If You Have a Warrant in Arizona
Once you receive a warrant, you will be required to respond to the relevant government agency, or contact legal counsel to help guide you and let you know what your options are. Ignoring warrant could land you huge fines and time in jail. You can also choose to pay a bond, appear in court or surrender to law enforcement. The important thing to take away is the penalties will only get worse with time if you ignore an Arizona warrant.
Try a Warrant Search In Another State
Pennsylvania 

 

Rhode Island 

 

West Virginia 

 

Wisconsin 

 

Wyoming