How to Conduct a North Carolina Warrant Search
One of the most critical legal issues people in North Carolina might run into is a warrant for your arrest. North Carolina warrants are legal documents, issued by a judge, that authorizes North Carolina law enforcement to arrest someone or take other actions. In some cases, such as North Carolina bench warrants, an individual may not be arrested but will still need to show up in court for various reasons. Whatever the case may be, a North Carolina warrant search is an easy online process. You'll need to have the full name of the person you want to search for, enter the name into the search form and then find out if the person of interest has any active NC warrants. Occasionally there will be multiple results for your inquiry, because some people have the same first and last name, so you'll want to know their middle name or age to filter your results.
Types of Warrants in North Carolina
In North Carolina, three main types of warrants can be issued: arrest warrants, bench warrants, and search warrants. They represent different types of criminal or court related situations that can often times lead to someone's arrest.
North Carolina Arrest Warrants: These types of warrants are issued by a judge when the police have sufficient evidence that a person has committed some type of arrestable crime. This gives NC law enforcement agencies the authority to locate and arrest that person on the spot. The NC arrest warrant must be backed by an affidavit showing probable cause that a crime has been committed and signed by a judge.
North Carolina Bench Warrants: These are typically issued when a person fails to appear in court as ordered and are not usually arrestable offenses. This is most often a consequence of missing a court date but can also be issued for unpaid court fees or someone that has disobeyed a court order.
North Carolina Search Warrants

: A NC search warrant allows the police to search a person's home, business, vehicle, or other designated location. These warrants must also be issued by a judge, specify the place to be searched, and what the police are searching for. North Carolina search warrants can only be issued if there is probable cause, and law enforcement and/or the courts believe that there is evidence of a crime that might be found.

 
Do I Have a North Carolina Warrant?
A very common question that people ask is 'Do I have a North Carolina warrant?' This is generally an easy question to answer through a public record website. One of the benefits that many people like about using a public record website is it's fast and convenient and can be researched with most any device that internet access. Another benefit that people like about using online public record resources is most websites offer anonymous searching which allows people to find this information without prying eyes. It can also be beneficial for people to find out if they have a warrant before being served or arrested so they have a chance to consult with legal counsel to find out what their rights are and their options. In many cases a warrant, such as a bench warrant, can be removed from a person's public record by rescheduling a missed NC court date, or paying any overdue court fees or fines. There are a multitude of reasons a person might want to research North Carolina warrant records online, especially if they suspect they might have one.
What to Do if You Receive a Warrant in North Carolina
If you receive a warrant in North Carolina, it's important not to ignore it. By ignoring an active NC warrant, you can potentially be arrested, or fined, depending on the nature of the situation. Here are some steps to follow: 
Seek Legal Counsel:

Contacting an attorney or a legal professional immediately can be beneficial in understanding the nature of the warrant and possible defenses and what options are available.

 

Surrendering to an Arrest Warrant:

In case of a NC arrest warrant, it is sometimes the only option to turn yourself into the police. This can possibly be done with a lawyer present, which can help ensure your rights are protected.

 

Addressing Bench Warrants:

If you have received a NC bench warrant due to a missed court date, it may be as simple as contacting the relevant court clerk as soon as possible to reschedule. If you have a valid and verifiable reason for missing your court date, you may be able to reschedule without penalty.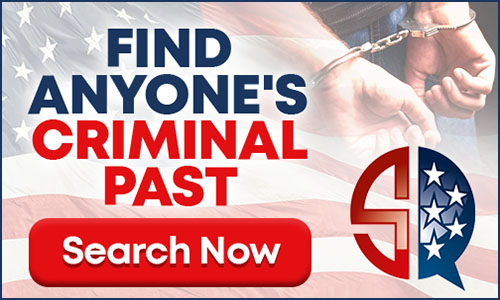 The Difference Between Warrants and Criminal Records in North Carolina
Warrants and criminal records are closely intertwined. When an arrest warrant is served, it generally leads to an arrest, which then creates a criminal record. Similarly with bench warrants, which are often the result of a criminal court case that ends in a guilty verdict.So even though warrants are not necessarily considered criminal records in North Carolina, having a warrant can affect one's criminal record. Both are public records that can be accessed and viewed by anyone, which can impact a person's opportunities for employment, housing, academics and other future opportunities.
Conclusion
Understanding North Carolina warrants is important to dealing with any legal challenges with minimal penalty. Knowing how to look up North Carolina warrants, and how they can turn into a criminal record, and steps to take if a warrant is issued against you. Dealing with this type of situation in a proper fashion can help mitigate the negative impacts on your life. Seeking legal advice from a professional can be a solid option for many that don't know exactly what to do. It's also considered a Best-Practice to regularly run a background check on yourself if you've had any previous criminal records, to make sure that your public record is up to date. 
Search For Warrant Records in Other States
Pennsylvania 

 

Rhode Island 

 

West Virginia 

 

Wisconsin 

 

Wyoming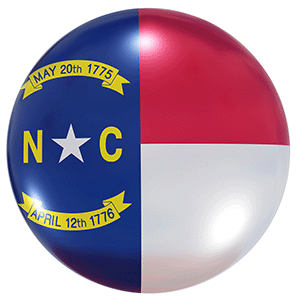 ---
North Carolina Warrant FAQ
Can anyone lookup warrants in North Carolina?
Yes, since warrant records are public domain, anyone can run a North Carolina warrant search. The FOIA makes it possible for this information to be publicly available.
How long does a warrant last in North Carolina?
It really depends on the circumstance however, most arrest warrants in North Carolina do not expire. They remain active until there is a resolution to the situation or the person in question is arrested.
What happens if I ignore a North Carolina warrant?
Ignoring a warrant can be dangerous and lead to further legal issues, including additional criminal charges, fines and more jail or prison time.
Can I find out if I have a North Carolina warrant anonymously?
Yes, with public record websites you can often search for active warrants anonymously.
Will a North Carolina warrant record show me the person's criminal record?
Yes, depending on what resource you are using. Most public record websites will show you criminal charges, criminal history, arrests and incarcerations for a person. These are all public record.
What information do I need to run a warrant search in North Carolina?
You will want to have the persons full name, and their age or date of birth if possible. Since many people have the same name in the state, it's a good idea to have a secondary piece of information to confirm you've found the right record for the correct person.
---