Anonymous Online Indiana Warrant Search
With online public access to billions of public records online, an Indiana warrant search has never been easier. A quick search through a public record website can sort through millions of Indiana criminal records in seconds with a simple name search. This translates to a simple online process for anyone wanting to know if they have an active warrant in Indiana, or for someone else. Since Indiana criminal records are public domain, anyone with a device that gets internet access can search anonymously online. The first step is to enter the full name of the person you want to research into the search form. If you know the county or their age that would be helpful too. Often times people have the same first and last name so another piece of information can help to find the correct record for the person you are researching. Then once you get your results you can dig into their previous criminal records, arrests, court records, incarcerations and more. It's all publicly available via the Freedom of Information Act.
Indiana Warrants Are Public Record
In general, arrest warrants and bench warrants are public record, although if the wanted person is considered a flight risk, the court may decide to keep it hidden until after it has been served. Those who wish to search for an outstanding warrant issued by the state of Indiana may do so in a number of ways. If you wish to search for an outstanding warrant under your own name, you sometimes search through a county law enforcement agency , or check their most wanted list for fugitives. You can also use the resources of public record website where you can search statewide and do it anonymously. Another benefit of using a public record site is you can get a complete criminal history abstract or run a background check on anyone in the state. Since most all criminal records are public domain, including active Indiana warrants, anyone can access them with a simple name search online.
Indiana Warrants vs. Criminal Records
Warrants and criminal records are both public in nature but serve different purposes. While a warrant signifies suspected involvement in unlawful activities, a criminal record is a documented history of an individual's past criminal convictions and charges.  Although Indiana warrants are public records, they don't always equate to a conviction or incarceration. Many warrants are resolved without resulting in a conviction however, they are still bucketed into a person's criminal record. This is because warrants are violations of court orders, or allegations of a crime behind committed. If you run a person's criminal record, it will also show any criminal convictions and provides a more comprehensive insight into a person's involvement with the Indiana justice system.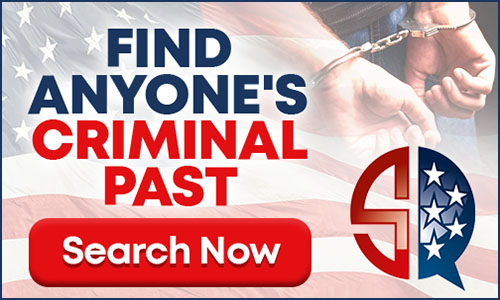 Different Types of Indiana Warrants
Indiana Arrest Warrants:

These are issued to arrest someone in Indiana that has allegedly committed a crime. To obtain an arrest warrant in Indiana, officers must have a judge sign off on it and they must present significant evidence for the judge to authorize a person's arrest. This is important as people are protected under the 4

th

amendment, which basically states that a warrant cannot be issued without probable cause.

 

Indiana Bench Warrants:

Issued directly by judge or magistrate to summon someone back to court. These are minor offenses compared with arrest warrants and do not represent an allegation of a crime. Rather, they are issued for people that have failed to make a court appearance as required, either as a defendant, witness, or juror. They are based on non-compliance with court directives.

 

Indiana Tax Warrants:

A tax warrant is issued when a person is ultra delinquent on their taxes. An Indian tax warrant allows the state to setup collection actions against an individual or an entity that owes delinquent taxes. The specifics of a tax warrant can vary by jurisdiction, but it generally serves as a legal claim against the property or assets to satisfy an unpaid tax debt. They are typically issued after years of non-payment of taxes.

 
Search Indiana Arrest Warrants Through County Sheriff Departments
Some counties in Indiana, not all, have a most wanted list and some even go a little further and have a warrant search tool. That said, you will need to know what county you want to run an Indiana arrest warrant search in as well as the full name and sometimes the date of birth of the individual in question. These are great resources to find out the most wanted list or fugitives in that county however, this method of warrant research is somewhat limited if you do not know what county to search in, or if that county does not offer a web search portal that you can access. If you do not know the county and would like to search statewide, then a public record website might be a good option to explore. Below are some of the Indiana county sheriff departments that have most-wanted lists available on their website.
What To Do If You Have a Warrant in Indiana?
Do Not Evade the Authorities:

Avoiding or running from a warrant can make your situation significantly worse. You are likely to have additional charges added to your criminal allegations that can make your sentence worse if convicted.

 

Talk To Legal Counsel:

After you find out you have a warrant you should consider consulting with a criminal defense attorney to find out what the best procedure will be moving forward, or how to turn yourself in peacefully.

 

Self-Surrendering:

Making the first move and turning yourself into the relevant authorities is often a good idea and is looked upon favorably by the courts. Your attorney can help guide you in this process. You might also be able to get bail and bond out if your charges are not too serious.

 
Free Warrant Searches in Any Sate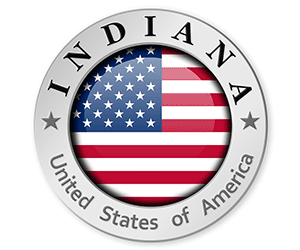 ---
Indiana Warrant Search FAQ
What happens in Indiana after I get arrested for a warrant?
The person who is arrested is taken into custody, booked, and then may either be released on bail or held for a court appearance depending on the severity of the criminal allegations.
Can an Indiana bench warrant be removed?
Yes, it is possible if either the judge recalls the bench warrant or the person satisfies the issue listed on the bench warrant such as a missed court appearance or pays their delinquent court fees.
Can I be released on bail from an Indiana arrest warrant?
Yes, if the judge allows it and you are not at flight risk. The bail amounts are typically set when the warrant is issued if that is an option.
Whatu2019s the difference between a misdemeanor and felony warrant in Indiana?
A misdemeanor warrant is less serious, and is issued for alleged misdemeanor criminal offenses. A felony warrant is for alleged felony criminal offenses. Felonies are much more serious crimes and may lead to higher bail amounts or no bail options at all.
Can police search my property with an arrest warrant in Indiana?
An Indiana arrest warrant allows police to enter the named personu2019s residence if they believe the person is inside. A separate search warrant would be needed to search for evidence of that location.
Are Indiana arrest warrants public record?
Yes. Arrest warrants are part of a person's public record, as well as criminal records, court records, arrest records, sentencing records and incarcerations.
How can someone find out if they have a warrant in Indiana?
The easiest way to search Indiana warrants is to use a public record website. The process is simple as long as you know the person's first and last name. The benefits to using this type of service is you can search statewide and all your searches are anonymous.
---