Indiana Arrest Warrants are Public Information
In general, arrest warrants are public information, although if the wanted person is considered a flight risk, the court may decide to keep it hidden until after it has been served. Those who wish to search for an outstanding warrant issued by the state of Indiana may do so in a number of ways. If you wish to search for an outstanding warrant under your own name, you can walk into a law enforcement agency with a valid form of I.D. and have the agency perform the search for you, but if the agency uncovers an outstanding arrest warrant you risk being arrested on the spot.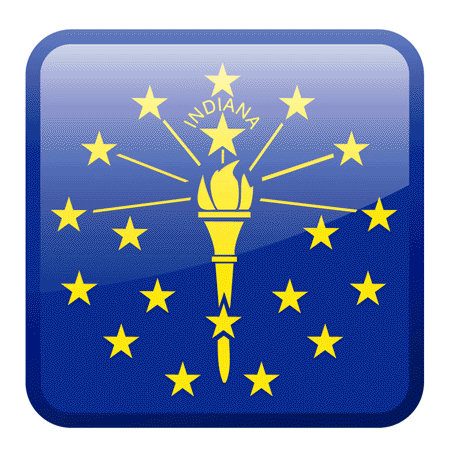 Indiana Online Warrant Searches Are Worth Looking Into
For any number of reasons, you may prefer to do an online search. There are two ways to perform an online warrant search: Either through a third-party website that does searches either for free or for a fee or through federal, state, county, and local government websites, some of which have a warrant search feature. Warrant searches on governmental and law enforcement websiteshttps://mycase.in.gov/default.aspx will always be free since they use the public information available to everyone.
Are You Looking For a Warrant Issued by the DEA
To search for a warrant issued by the U.S. Drug Enforcement Agency (the DEA), one may go to DEA.gov and search the list of the most wanted suspects there. Keep in mind that the DEA only deals with federal warrants involved in drug cases.
There are a Few Different Types of Indiana Warrants
Arrest warrants are one type of warrants. They allow law enforcement to take the person into custody on sight and, per the Fourth Amendment of the U.S. Constitution, must be signed by a judge who has no conflicts of interest in the case. Another type of warrant is a bench warrant, which is issued by a judge and summons the person to appear in court. These are sometimes issued to people who are suspected of crimes who have missed a court day and at other times are issued to cause a witness to appear in court in a case in which the witness himself/herself is not a suspect. There are also search warrants. A search warrant is issued when an officer of the law convinces a judge that there is probable cause to believe that criminal activity is being conducted at a place to be searched.
Use Indiana County Websites For Warrant Searches
The following Indiana counties have free searchable databases the public can use to look for the names of people with outstanding warrants or ?most wanted? lists of people with outstanding warrants:
? Allen County
? Boone County
? Clark County: The Clark County Sheriff?s Office also maintains a top ten list of individuals wanted for non-payment of child support.
? Clinton County
? Dekalb County
? Delaware County
? Elkhart County: Elkhart County also maintains lists of convicted felons and those wanted for non-payment of child support.
? Gibson County
? Hamilton County
? Hancock County
? Johnson County
? LaPorte County
? Marion County
? Noble County
? Porter County
? Randolph County
? Scott County
? Steuben County
? Sullivan County: This county also maintains a list of people wanted for non-payment of child support.
? Tippecanoe County
? Wells County
A Couple of Indiana Cities Maintain Their Own List of Wanted Fugitives
? Fort Wayne
? Lafayette
All persons suspected of crimes are legally considered innocent until they are proven guilty in a court of law. If you discover that you have an active warrant out for your arrest, you may wish to consult with an attorney?s office. An attorney can inform you of your legal responsibilities and rights in your specific situation.