Checking For Warrants in Minnesota Issued in Your Name
Most people looking up Minnesota warrants are checking on outstanding warrants issued in their name. A warrant issued in their name could be an arrest warrant, search warrant, or a bench warrant. An arrest warrant and a search warrant only requires probable cause, while a bench warrant is typically issued for failing to appear in court. Finding out about a Minnesota warrant before being notified by law enforcement will give you time to mitigate your situation.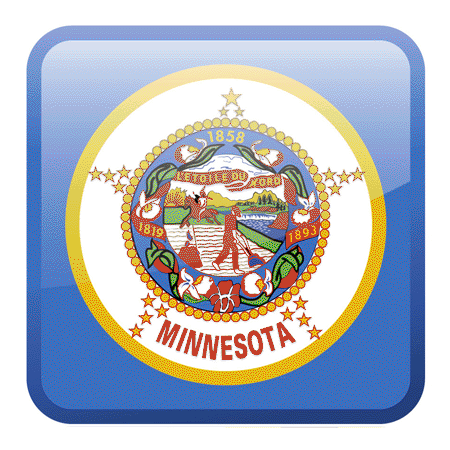 Checking For Warrants in Minnesota on Somebody Else
Another purpose of looking for information on active warrants is to look for other people. One might want to use the same for identifying a wanted criminal. In matters of neighborhood security, this is critical. There might be a person living next door to you who is wanted by the police. It could also be that the sweet girl next door is actually on top the DEA most wanted list. You can?t let such people near your family and need to be aware.
Checking on Warrants for Employees
To check warrants or any background check for employees, you must use an FCRA certified website. SearchQuarry.com is not FCRA certified. If you need an FCRA certified website, then hireright.com is a good choice.
Searching Active Warrants in Minnesota
In Minnesota, many counties provide a list of outstanding warrants. This is available on the county sheriff?s website. These are simply accessible. These websites contain an ?Online Warrant Search? section where complete names and date of births are required to be entered. Prior to making a search, these websites require users to agree to the terms and conditions of disclosure of information. After that, a search can be run using the first and last names.
Examples of County Websites in Minnesota to Check Warrants
Websites for sheriffs of counties, such as Henneipin and Ramsey, are good examples of simple websites. The results are more accurate when more details are entered, as they specify the search. The results display the criminal?s bio.
Searching Third Party Websites for Minnesota Warrants
There are other third party search portals or web pages that allow you to search records for warrants issued and outstanding. These search pages use the same method of using names and aliases for providing a search record. However, these are dependent on records provided by the county sheriffs or the local authorities. An updated database is not guaranteed, and so an accurate search result is not always expected.
Searching Various County Sheriff Websites in Minnesota
There is one key factor to consider in online search of warrants in Minnesota. Because county sheriffs have a separate website, you might have to search for a single entity on multiple websites. It is likely that multiple warrants from multiple counties have been issued. A more direct inquiry from the county clerk or the state police may allow you to know if a state level warrant has been issued for your concerned entity.
What Happens if You Turn Yourself In After Finding a Warrant for Yourself?
In Minnesota, those against whom a warrant is issued are instructed by counties to turn themselves in. Following this in the given time makes them eligible for post bonding their detention. This could be done until the court hearing. In other words, you are free until court instructs your detention. So if you find a warrant and turn yourself in, there is still a good chance you will walk free until charged guilty.
---
Minnesota Warrant FAQs
Do I Have a Warrant in Minnesota?
Finding out if you have a warrant in Minnesota is relatively easy. You can contact your Minnesota county courthouse clerk and inquire. You can also use an online public record website to search for any active Minnesota warrants anonymously.
Can Anyone Lookup a Minnesota Warrant?
Yes, anyone can run a Minnesota warrant check as long as you know the full name of the person in question and their age or date of birth. Minnesota warrants are public record that are available for anyone to view.
---