How to Search For Active Warrants in Minnesota
Warrants in Minnesota play a significant role in the administration of justice, ensuring that law enforcement can take necessary actions against individuals who are believed to have broken the law, or have been called to the courts to handle their civic duties. No matter what the situation, when a warrant is issued, it should be taken seriously. To run an active Minnesota warrant search and find out if you or someone else has one issued in their name, you can find out quickly using a public record website. The first step in a warrant search is to make sure you have the full name of the person you want to look up. Then you can simply enter their name into the search fields of the website to begin. You may also need a middle name or date of birth of the individual if there are more than one listing. Some people in the state have the same name so additional information may be required to find the correct record. Then once you have completed those first steps, you can view a person's active Minnesota arrest warrants, bench warrants, capias warrants, tax warrants, as well as their criminal history. This is all public record that is accessible by anyone. 
Various Types of Warrants in Minnesota
Minnesota's legal system, like many others across the country, utilizes several different types of warrants based on the situation at hand. Some of these are public record that can be researched online. 
Minnesota Arrest Warrants:

This is perhaps the most recognized type, which are issued by a Minnesota judge, authorizing the arrest and detention of an individual. It's typically based on evidence suggesting probable cause that the person committed a crime. There must be sufficient evidence for this type of warrant to be issued as people's rights are protected under the US Constitution's 4

th

Amendment.

 

Minnesota Bench Warrants:

When an individual fails to appear in court as required, a bench warrant is issued. This type of warrant allows for the immediate arrest of the individual.

 

Minnesota Capias Warrants:

While not a commonly issued type of warrant, these are issued when a person is involved in an ongoing court case, where they are due to testify or are directly involved in the court case. For example, they might be the defendant, and do not show up for their court appearance or have fled. Then that person can be issued a capias warrant, for disobeying a direct court order to appear in court, and can be arrested and detained until they can appear back in court to resume their court case.

 

Minnesota Tax Warrants:

These are sent out as a notice to a person, or business, that is severely delinquent on their taxes owed to the government. These are typically issued on the state level and sometimes take the form of a tax lien. When these are issued, it is usually a last notice that states that the government has the right to secure their over-due taxes by seizing assets, bank accounts, or property. For businesses it can also lead to the loss of their operating license.

 

Minnesota Search Warrants:

These warrants give law enforcement the authority to search a person, vehicle, or premises for specific evidence related to a crime. They are granted this 'search' authority only when there's a belief that evidence of criminal activity can be found in the specified location. They must first present the warrant to the individual, if they are present, and are only allowed to search what is specifically listed on this official document.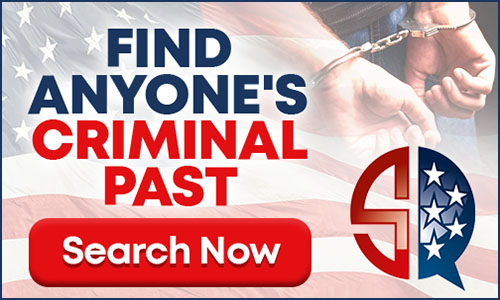 What Happens if You are Issued a Minnesota Arrest Warrant?
The first thing you might want to address is the validity of the warrant and perform a Minnesota arrest warrant on yourself to find out the charges and what county they were issued in. In some circumstances there might be irregularities with the information or inaccuracies with what is listed on those court issued documents. Once you determine the validity of the document, your first call should be to a criminal defense attorney, even if you are arrested, as they can help you with the next steps. It's also important to remember that you have the right to remain silent and this can be helpful to remember, it can be damaging to your future court case if you divulge any information that might be damning to your case. If you are not arrested then you should figure out your terms of surrender to law-enforcement, which is usually a necessary step in this process. The final step is to plan your court case carefully with the help of your attorney, or public defender, as you want to make sure that you have reviewed everything you need to know before going to court. Having a attorney by your side can be instrumental in getting the best possible outcome in this type of legal situation.
Check For Warrants in Minnesota Through The Sheriff Department
Sheriff departments are a good resource to check for Minnesota arrest warrants however there is a caveat to this, if you find out you have an active warrant while contacting a sheriff department directly, you may be arrested on the spot if you have one issued in your name. Many people use these resources to find out if someone they know has an active Minnesota arrest warrant. When using these resources it's important to note that you will most likely need to know what county to search in as sheriff offices are divided by county in the state and they do not always have statewide listings that are publicly available. Some examples of these searchable county resources are the Henneipin and Ramsey sheriff website where you can view their active warrant listings as well as their most-wanted lists and known dangerous fugitives at large.
Are No Knock Warrants Legal in Minnesota?
The short answer is yes. No knock warrants are legal in Minnesota, but their use has some controversy and has become a point of contention and debate. In many jurisdictions across the country, there have been calls to reform the Minnesota no knock warrant laws warrant due because of concerns about their safety and potential for violence and sometimes tragic outcomes. The reason is a no knock warrant allows law enforcement officers to enter a property without first announcing their presence or intention. The idea behind these is that they can prevent the destruction of evidence or protect officers from potential harm in situations where it's believed that knocking and announcing might escalate a potential threat. The problem is they can result in the complete opposite of that and so they are reserved for special case uses and not very common unless there is a real threat where these are deemed necessary. 
Conclusion
Knowing the different types of warrants and how they can affect your life and future prospects are hugely important. A criminal record of this type can be damaging for job applications, employment options, academic careers, or even traveling outside of the state. Running a quick background check on yourself can help you understand what is on your public record that other people can see. If you do have an outstanding warrant in Minnesota, it's best to tackle it head on to mitigate any long-term complications or additional fines, fees or jail time. Consult with an attorney if you have any questions or concerns with these as they are the experts. 
Find Out If Someone Has a Warrant in Another State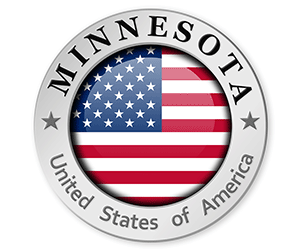 ---
Minnesota Warrant FAQs
Do I Have a Warrant in Minnesota?
Finding out if you have a warrant in Minnesota is relatively easy. You can contact your Minnesota county courthouse clerk and inquire. You can also use an online public record website to search for any active Minnesota warrants anonymously.
Can Anyone Lookup a Minnesota Warrant?
Yes, anyone can run a Minnesota warrant check as long as you know the full name of the person in question and their age or date of birth. Minnesota warrants are public record that are available for anyone to view.
Can I travel if I have a bench warrant in Minnesota?
It is possible to travel with a bench warrant but traveling with an arrest warrant can be very risky. If you're stopped by law enforcement, they can arrest you based on the warrant. If traveling outside the U.S., you might face issues upon re-entry. If your bench warrant is merely a missed court appearance then you might first consider re-scheduling it before making any travel plans.
Do arrest warrants expire in Minnesota?
No, they remain active until the person is arrested or the warrant is recalled by a judge. They usually remain in effect indefinitely until there is some type of resolution.
If I believe there's a mistake with a Minnesota warrant, what should I do?
Contact a lawyer immediately. They can help address any inaccuracies or mistakes with the court directly. It's good to have a legal advocate to help you out in this situation.
Can I post bail if I'm arrested on a Minnesota warrant?
Often times you can however, it depends on the nature of the charges and the specifics of the warrant. Often times the bail terms are already listed once a warrant is issued.
What should I do if I find out I have a bench warrant in Minnesota?
If the bench warrant shows that you missed a court appearance or have unpaid court fees, then you might be able to contact the clerk of the court to pay those fees or reschedule your court date. It it something more serious then you may want to talk to an attorney or get some legal advise to help you navigate the next steps.
---