In the United States we have complex court system that is broken down into many parts. There are two main branches of the US court system; federal courts and state courts. Each of these court systems are made up of more granular parts (described below). It is important to note what level of court the record pertains to (state or federal) because finding court records can be daunting if you don?t know where to start. The following information breaks down our US court record system so that you can find the court records you're looking for without losing your mind.
Federal Courts are broken up into 3 parts; The United States Supreme Court, The Court of Appeals and District Courts. This is where you can locate the federal records for; bankruptcy court records, criminal court records, appellate court records, military court records, circuit court records, tax court records, federal lawsuit records, veteran court records and US Supreme Court records. There is some overlap between the state and federal courts but keep this in mind ? court cases that are of a state nature are generally held in a state court unless elevated to the federal appeal courts or the United States Supreme Court.
State Courts are broken into many parts; Trial Courts, Civil Courts, Municipal Courts, Justice of The Peace Courts (JP Courts), County Courts, Superior Courts, Circuit Courts, State Supreme Courts, District Courts, Magistrate Courts, Courts of Common Pleas, Regional Courts and City Courts. The state courts are where most of the court cases start, at the lower levels, and then they can be elevated to the federal level depending on the nature of the court case. Trial courts can include county, city, magistrate, jp, or circuit courts and this is where you will find county court records, criminal court records, traffic court records and some civil court records. Courts of general jurisdiction (circuit, superior & district courts) hear cases relating to lawsuits and financial matters. This is where you will find lawsuit records and court cases that involve large sums of money. Civil courts will hear family court cases and that is where you will find family, marriage and divorce records.
The main thing to take away from this article on finding court records is; 1st Ask yourself what type of court record you are looking for (state or federal), 2nd What kind of court case was this record tied to (criminal court case, civil court case, etc?) A good place to start in finding court records is to use a 3rd party database (ie. SearchQuarry.com) that indexes public records so that you can do a simple name search and find out all the court records that are attached to that person?s public record. This will help you to narrow down your efforts and save you a lot of time while trying to digest all this information. Finding court records just became a whole lot easier
If You Want To Find a Courthouse Near You ? Click Here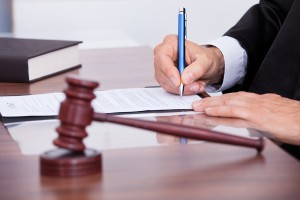 ---
Can I get a copy of my court records online?
Yes, you can get a copy of your court records relatively easy. You can visit your court's website and submit a request online and have your court records mailed to you. Another option is to use the resources of a public record website and view your court records online.
---