How to Run a California Court Records Search
California is home to a complex and extensive court system, with various types, handling different types of cases. It can be overwhelming to navigate the California legal system. In this article, we will discuss how to obtain a copies of records, and the different types of courts in California.
To begin your California court records search you will need to gather some important information to begin. You can search via the CA case number or by the person's first and last name, and date of birth if you know it. The case number is easier to search with since it will point to the exact documents you are looking for.
California Court Records are Public Record
California court records are public records that document the proceedings and decisions of the state. These records are maintained by the state of California and are available for public access. These records can include information such as case details, dockets and orders, and judgments. They are an important resource for legal professionals, researchers, and individuals seeking information about a particular case.
Obtain a Copy of California Public Court Records
There are a couple of options when researching CA court case information. You can either search directly from the relevant website where the case was heard, or via public record sites with a first and last name.
Searching For Records via Court Websites
To obtain a copy of a court record in California, you can request it from the courthouse where the case was heard. Each courthouse has its own process for requesting records, but generally, you will need to fill out a request form and pay a fee. Some offer online access to electronic records, which can be accessed online for a fee. It is important to note that some records may be restricted from public access, such as juvenile records or sealed records.
Searching For Records via Public Record Sites
You can also run a California court record search through public record websites. These are good options for those that want to do a little research or find someone's criminal history. All you need is a first and last name and you can search statewide using this resource. Another benefit that a lot of people like is you can search without anyone knowing.
What you can find using this method is quite extensive. You can locate a person's civil records, criminal records, driving records, arrests, convictions, prison and jail records. Essentially, you will be able to run a comprehensive background check on anyone.
You can also find free California court records you can find online. However, for more detailed information or copies of documents, you will need to pay a small fee.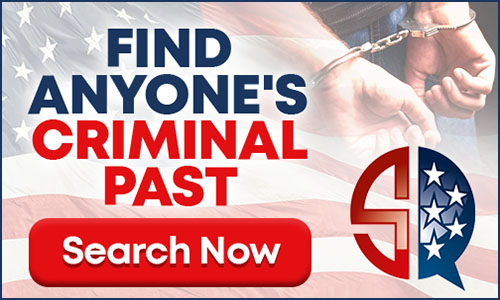 Types of Records That Are Publicly Available
Civil Records
Probate Records
Judgments
Lawsuits
Driving Records
 Sentencings
Incarcerations
Marriage Dissolutions
Divorce Records
California Superior Courts and Their Function
The Superior Courts deal with trials of general jurisdiction in California. They handle a wide range of cases, including civil, criminal, family, and probate cases. They also have the authority to hear appeals from cases. Each county in California is responsible for maintaining it's own records for their respective counties.
If you need assistance finding any records from these branches, try consulting the clerk of the courts. They are a great resource if you are stuck or cannot find what you are looking for.
California County Courts
In addition to the Superior Courts, California also has county courthouses that handle limited jurisdiction cases. These handle cases such as traffic violations, small claims, and misdemeanors.
Counties are also responsible for maintaining records and documents for their respective counties. These are the most commonly visited courthouses. They are a good starting point.
You will need to know the county where the case was heard to begin your search. You will also need to know the person's name or case number. If you do not know the county to search, try using a public record site. You can quickly search statewide with just a name.
California Probate Courts
Probate courts in California handle cases related to the distribution of a deceased person's estate. These courthouses oversee the distribution of assets and the payment of debts and taxes. Probate records can be found through the Superior Court in the county where the deceased person lived.
California District Courts
District courts in California are federal courthouses that handle cases involving federal laws and the U.S. Constitution. Each district has jurisdiction over cases such as bankruptcy, civil rights, and immigration. District records can be accessed through the federal judicial online system, PACER.
California Judicial System
The California judicial system plays a crucial role in ensuring justice and upholding the rule of law. It is a complex network of judicial and legal services that serve the diverse needs of the state's population.
From the Superior Courts that handle a wide range of cases, to county level cases that less smaller legal matters. As well as the probate circuit that oversees the distribution of estates, each court serves a specific purpose.
This well-structured system offers several benefits to the public. These include access to public records, the resolution of disputes, protection of individual rights. And most importantly, orchestrating the maintenance of law and order.
Conclusion
California court records are an important resource for anyone seeking information about a case. Understanding the different types of jurisdictions in California and their functions, you can better navigate the California legal system. It will simplify finding the information you need.
Remember to follow the specific procedures when requesting any documentation or information. Make sure be aware of any restrictions on public access to certain records. While most of this information is considered public domain, certain restrictions apply. Such as to juvenile records, those sensitive in nature and those that involve national security issues.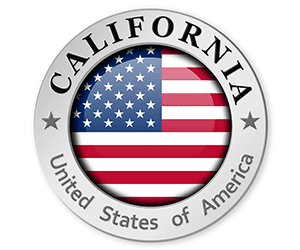 ---
California Court Records - FAQ
Can I run a free California court record search?
Yes, with online public record websites you can find a lot of free information. You can quickly search with a first and last name and your inquiry will be anonymous. If you need copies of documents or more detailed information you may have to pay a nominal fee.
Can I obtain criminal records through California court records?
Yes, you can find detailed information about a person's criminal history. By searching these records, you can find a person's arrests, convictions, prison and jail records, and complete criminal history.
Are California court case records public records?
Yes, these records are considered public domain. This means that anyone can access and view another person's records online without asking permission.
What information do I need to begin a California court records search?
You will need to either know that person's full name or the case number associated with the record you want to look up. A good place to start your search is through a public record website. There you can search statewide from the convenience of your home.
Can I run a background check on someone through the California courts?
You can find a lot of information using that method however, for a complete background check you may want to use a public record website. They will be able to index a lot more information than any other resource. They specialize in comprehensive background checks in California.
---