How to Lookup a Police Report
Whether you've been involved in an accident, or you have had a run-in with the law, knowing how to lookup a police report is an important skill. Police reports are public documents and the information they contain could have an impact on a wide range of things, including finding a job, applying for a loan, or pursuing an insurance claim. We are going to give a basic rundown of what a police report is, why it's important, and how to lookup a police report. Below are some simple steps to accomplishing this: 
First determine what county or jurisdiction you want to make your police report request for.

 

Know the type of police report you are looking for, a police incident report or a police arrest report.

 

Also know the full name of the person you want to lookup as well as their age, this will make sure you get the correct police report

 

Visit a public record website, police reports including arrests, DUIs and incarcerations are all public domain that anyone can view

 

You can also make an inquiry directly to the police department responsible for reporting the incident, if you know the jurisdiction

 
It is important to point out that not all arrests end up as criminal records, the arrest circumstances will be evaluated by the courts. A person may be detained until then, depending on the circumstances of their arrest. You can also lookup a person's court records and sentencings with a public record website, as this is all considered public information. 
Police Report vs. Police Record
First, let's clarify something that is bound to cause some confusion: the difference between a police report and a police record. While these two items have similar names, they are in fact very different. A police report is a document filed by a police officer that essentially offers a summary of an arrest, incident, or accident. A police record, on the other hand, is what people usually refer to as a criminal record and it includes a list and summary of an individual's history of interactions with law enforcement, including arrests and convictions. 
Police Reports and Accident Reports
Another point that deserves clarification is the difference between a police report and an accident report. In fact, there's not really a difference between these two items. An accident report is simply a type of police report that details the circumstances of a traffic accident. A police report, meanwhile, can include accident reports, but they cover a much broader range of incidents that may involve the police, including crimes. Note that some police departments call police reports 'incident reports.' Remember that some accident reports may also be criminal reports, such as if the accident may have been caused by drunk driving. 

How To Get a Police Accident Report
A police accident report is important piece of information that is needed for submitting an auto insurance claim, defending oneself in court, filing a claim on someone else, and a multitude of other legal matters. If you want to get a copy of a police car accident report, there are a few simple steps and some information you will need to gather to make your police accident report request. 
Know the police department jurisdiction or the specific law enforcement agency

 

Collect all the relevant accident information such as the parties involved, the police accident report number, and the date and location of the accident event.

 

If you need a certified physical copy of a police car accident report, you will need to submit it directly to the police department that made the report. You can make this request online, depending on what resources are available, or in person which is typically faster. You may need to verify your identity to make this request.

 

Once you receive the copy of the accident report, make sure to check it for inaccuracies and errors. If you need this document for an insurance claim you want to double check all the information on the report before submitting it.

 
According to a January 2023 car accident report from the NHTSA, there were over 30,000 car accident fatalities in the first 9 months of 2022. In total, there were over 1.5 million car accidents that resulted in injuries
How to File a Police Accident Report
If you are involved in an accident, you may need to call the police and file a police report. In most states, if an accident results in death or injury or property damage exceeds a certain threshold then by law you are required to call the police. That threshold can vary depending on whether or not the motorists involved in the accident are insured. In Illinois, for example, the property damage threshold at which police must be called to an accident is usually $1,500. However, if anyone was injured in an car accident you should always contact the police to file a report. If you have a dash camera recording the event, that should also be submitted with your accident report. You should offer up as much information as possible as well as any information a passenger can offer the police to document about the accident.
Even if you think your accident doesn't meet the minimum threshold, it is usually still a good idea to file a police report. That's because a police report is an official account of the accident and it can have a huge impact on your insurance claim. Remember that even if you call the police and the police don't come to the accident scene (which sometimes happens for minor accidents) you can still visit the police department later and file a report there. Some police departments, such as the Los Angeles PD, even allow you to file police reports online so long as it relates to a non-emergency incident.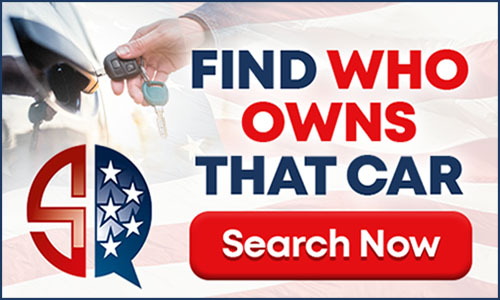 How to Request a Copy of a Police Report
Once you have determined which police department has your police report, you should visit their website. Many police departments now allow you to request your police report online, although some may require you to print off a police report request form and mail it to them with a self-addressed stamped envelope. San Antonio, for example, allows you to submit a request for a police report online, in person, or through the mail. You may need to submit your identity for this request. If you simply need to verify a police report then you can visit most any public record website to lookup these publicly available records. With these online public record repositories you can also find a multitude of additional information about a person's background such as: criminal history, arrest warrants, previous arrest, incarcerations and vital records. 
Police Report Request Form
If you cannot submit a police report request online or through the mail, then you will have to visit the police department in person and file a request there. Call beforehand since some departments only allow in-person requests on certain days. You can find your local police department here. Then you can find out about filling out a Police Department Request Form in person and how to get the information you need. Typically these police department request forms can be fulfilled that day. 
 A request will typically require you to provide your personal and contact information as well as details about the incident, including the type of incident, date, and who else was involved. Be aware that if the report pertains to an ongoing investigation then your request could be denied. If you are unclear about why your request was denied you should talk to an attorney. 
Accessing Police Reports Through Public Record Websites
An alternative option is to use an online public records database, such as SearchQuarry.com. While the police reports on these databases will not be official (and therefore cannot be used for insurance, employment, or most other official purposes), they are a useful way of satisfying your curiosity about what a police report says about you or someone else. All you need to access this information online is a person's name and state of residence. Then once you find the police report you are looking for, make sure to verify the person by their age or address. Then you will also be able to run a full background check on them and find out everything that's in their public record. One of the popular reasons many people use public record websites is the speed of accessing information and that most of these resources offer anonymous and confidential searches.
Why Police Reports Matter
 Police reports are public records and in some states they may be viewable by just about anybody. There are restrictions on how those records can be used, depending on how they are resourced, particularly by employers, landlords, and financial institutions. As already mentioned, police reports are particularly useful–and they may even be necessary–when filing a claim with your insurer. The contents of these reports are important, so you need to make sure that any police report pertaining to you is accurate and does not cast you in an unnecessarily bad light. 
---
Police Report FAQs
Are police reports public record?
Yes, police reports are part of the public record. Anyone with an internet connection can view police records, arrests, incarcerations, court records and background information with a simple name search.
How long does a police report take after a car accident?
Police reports are sometimes filed in real time, depending on what technology is standard procedure with the reporting law enforcement agency. Often times you will receive a copy of an accident report on the spot but sometimes you may need to visit a police department in person to make your request.
Can I file a police report online?
Yes, it is possible to file an online police report depending on what resources are available in your city or county agencies. Visit their website and see if this is an option. If it is not, you may need to call directly or visit a department in person.
---