How To Look up Drunk Driving Records
You can look up drunk driving records with a simple name search. These records can revel a lot about a person. Drunk driving records ( aka. DUI / DWI ) may include documents such as; court proceedings, police reports, arrests, accident incidents and transcripts taken during hearings. These records are generally open to public access after the court makes a ruling on the case. You can look up drunk driving records with a first and last name and the state the person resides in. This can be done at the DMV or online public record repositories ( see links below ). When you locate the relevant DUI records make sure you verify you've found the correct record for the right person. You can do this by verifying additional data such as age or address. Many people have the same names so you might get multiple results when you look up drunk driving records.
What is in Drunk Driving Records
When you look up drunk driving records there are many details that could potentially affect a convicted person in a negative way. Driving while intoxicated above the national legal limit for blood alcohol level of .08 is a criminal offense. The same rules apply even if an intoxicated driver is in the car is parked. In addition, having an open container of alcohol in the car is also a criminal offense. Other tests like a breathalyzer, walking a straight line and other sobriety tests are used by officers to determine intoxication on the spot. If a sobriety test is refused then the police officer may detain the person in question and require a blood or urine test once they are processed.
In some states the penalties are greater for those who have blood alcohol levels that are considerably above the prescribed limit. Likewise, those with BAC below the limit may get lowered penalties if other evidence shows they are driving intoxicated. The majority of states have policies that don't allow a low BAC limit for drivers under 21. Court records showing such facts on a young person's record is not a good start for them.
Drunk Driving Records Are Criminal Records
Drunk driving records are registered as criminal records. These records are public domain and can be accessed by the general public. When someone is arrested by an officer, he will take your license, fill out the necessary forms for license suspension or revocation, and forward this information to the DMV. Most of the time the DMV will suspend or revoke your license. You can also look up drunk driving records by performing a criminal records search since they are listed as misdemeanors.
How Drunk Driving Records Can Affect You
There are a number of consequences that may occur with a DUI and a loss of a driver's license. When you interview for a job, employers will do a background check. The majority of employers want a future employee to have a driving record without any DUI convictions. In addition, your insurance rate will increase or even cause a company to cancel your insurance with them. Sometimes when looking at child custody cases, courts may rule unfavorably. Even some loan and rental applications are denied because of DUI convictions.
When an individual or a company wants to find the details of drunk driving records of someone, they can look on the internet or check with the local court system. You simply need to search for electronic copies of the records on your the website of your local court system. You can also go in person to your area's court system and ask for copies of the court records you need.
Look up Drunk Driving Records Resources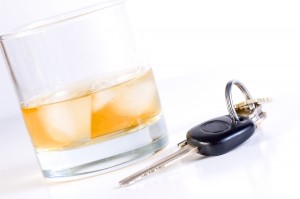 ---
Drunk Driving FAQs
Can you look up drunk driving records?
Drunk driving records are public record that anyone can look up. Drunk driving records may include police arrest records, driving history, court records and incarcerations. A drunk driving record can stay on a person's driving record for 10 years
---