Texting Harassment is Still Harassment
The way we communicate has changed dramatically over the past couple decades. While phone calls, in-person meetings, and even letters are still common forms of communication, we can now add emails, social networking, and, perhaps most importantly, texting to that mix. While the methods we use to communicate have changed, what has not changed is the definition of harassment. Harassment is as serious and as dangerous as it has always been regardless of whether it occurs in person, over the phone, or through texting and online. Texting harassment and cyberbullying are unacceptable and in many cases illegal forms of behavior. Below we will look at texting harassment and cyberbullying laws in the United States and what you should do if you find yourself on the receiving end of such harassment
Click here for a free phone number search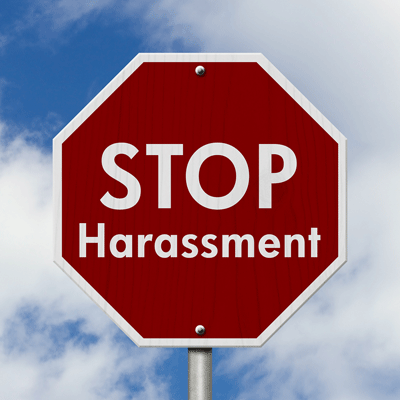 Harassment Laws
 Harassment is not new, but harassment via text and other digital communications is. Unfortunately, the  harassment laws have struggled to catch up with the changing nature of harassment. Some states, for example, have harassment laws that are too narrowly defined, such as limiting harassment through telecommunications as being strictly over the phone. These laws are outdated and work is being done to bring them in line with the modern world.
However, even if your state doesn't have a modern cyberbullying law, it will have harassment laws that may be applied to texting harassment and email harassment. Again, the definition of harassment varies from state to state, but it generally covers repeated and unwanted contact by another person. It is important to know that harassment doesn't have to be threatening in order to be defined as harassment. A person or company who sends repeated texts after you have told them to stop, for example, is committing texting harassment. Legal remedies also vary based on a number of factors. In California, for example, the age of the victim and the abuser, the relation of the victim to the abuser, and the type of harassment that is being alleged will determine whether the abuser could be charged under domestic violence, elder abuse, civil harassment, or workplace violence laws.
Also, it is important to point out that all states and most U.S. territories now have laws against cyberbullying involving children and minors. Most states also have model policies for addressing cyberbullying that districts and schools use. These cyberbullying laws vary from state to state. You can find a list of these laws and policies at StopBullying.gov, which is run by the federal government.
 Civil Rights Harassment
Finally, federal Civil Rights laws may also cover harassment as well, especially if it takes the form of discrimination on the basis of race, national origin, color, sex, age, disability, or religion. The legal remedies for such harassment often depend on whether it occurred at a school, in the workplace, or elsewhere.
How To Report Harassing Text Messages and Cyberbullying
 While the law in many cases is struggling to catch up with the reality that many people now face, when it comes to reporting harassment there are options. In fact, the most effective option may not be through the law at all but rather by reporting the abuse to the company that owns the platform over which the harassment is occurring. That's because technology companies typically have much more stringent anti-cyberbullying policies written into their Terms of Service Agreements than you will find in the criminal code. So if the harassment is happening over Twitter, Facebook, Instagram, or another social media platform, report it immediately to the company. One way of getting an idea of how dangerous your harasser may be is by doing a public records search of them, especially to see if they have a criminal record or if they are on a sex offender registry. This may give you an idea of who you should report the harassment to.
Also, if the texting harassment is occurring at school or by a classmate, report it to the school administrator. Likewise, if it is a work colleague who is committing the harassment then report it to your manager. If the harassment continues or it becomes threatening, you need to talk to the police. In some situations, it may be necessary to take out a restraining order. If the harassment is occurring via text massages from an unknown sender, it may be necessary to perform a reverse texting search or a reverse number search in order to find out who is harassing you. This information will be useful if you choose to report the abuse to police.
How To Handle Texting Harassment
If you're not ready to take accusations of texting harassment to the authorities, there are steps you can take on your end that may be able to end the problem. First, you need to be clear with the person who is harassing you that you do not want them to keep contacting you. This will eliminate any possibility of misunderstanding from arising. Then, consider blocking the person on your phone, email, and social media accounts, especially if they disregard your instructions to stop contacting you. However, do not delete your previous correspondence with the person, especially since that data could be useful if you eventually have to file a complaint with the police.