Top Picks For Free Online Reverse Cell Phone Search
1. Spokeo.com – If all you need to know is the name and address of the owner of a cell phone number then spydialer.com will likely do the job for you.
2. TrueCaller.com – The TrueCaller app is an excellent, popular application that is well worth a download onto your laptop, tablet, or mobile device. You can enter in pretty much any number and you are likely to find out the owner of that number.
3. ThatsThem.com – ThatsThem has a lot of data on people and on their contact information including phone numbers. It seems as though they don't have quite as much information as SpyDialer and TrueCaller, but they have quite a bit of information, and it is free.
These free reverse phone search websites do not provide background checks. If you want to know more than the contact information and phone owner then you will likely need to pay a small fee.
If you cannot find the information that you are looking for on the websites listed above, then we can help you. Our  free reverse phone search will provide you with up to date information about the owner of the cell phone including criminal records, lien records, driving records, & more.
Search any Phone Number and Find the Owner
More Information about Reverse Phone Searches:
The massive growth of the worldwide use of the internet over the past two decades has been staggering. In addition to the countless websites available at the click of a button, the internet also holds the key to gathering information in ways that many people would not have believed mere years ago. For just about anyone living in the United States, a huge amount of personal information is available on the internet to anyone who has the wherewithal and the patience to find it–and all this without even spending a cent. To begin your reverse phone lookup use the form above.
One of the most interesting examples of this is the reverse phone lookup. As its name suggests, a reverse phone lookup is a method for finding out information about the owner of a phone number, whether that number is connected to a land-line or a smartphone. This information includes much more than just a name, but often an address as well. But why would you need this sort of information?
Many times, telemarketers, debt collectors, and other individuals or companies soliciting money or products can cause difficulties ranging from mild irritation to serious frustration. A reverse phone lookup can pin down the exact entity making the call–whether it is a call center or a company–and give you the advantage when deciding the best course of action. Other times, you may be the one needing to discover the owner of a phone number if you receive a call from someone who fails to leave a message. Where otherwise you might miss an otherwise important call, you can find out enough about the caller to determine if it was just a simple mistake or if it was something that requires you to return the call.
At first glance, this sort of search seems like it would cost a lot of money–perhaps an account with a firm specializing in background checks or something similar–or maybe that it will require a lot of patient study to understand the high-tech wizardry involved. Far from it! There's no need to spend a dime to harness this potent tool for many phones, and for those that are a little more difficult to find, the prices are not exorbitant.
A really awesome website that offers a lot of free information for reverse phone searches is spydialer.com. I put in the cell phone numbers of 10 people that I know and spydialer.com gave me the names of those people for free. They also were able to come up with address information for most of those people. I'm not sure how they do it, but SpyDialer is definitely a great resource for a reverse phone search.
TrueCaller.com is another really useful application for finding out the identity of the owner of a cell phone number. You will need to sign into their app in order to view your results, but it is free, and you can sign in via Facebook or MSN, and they may have some other options to sign in as well. I tried several numbers of some people that I am associated with and Truecaller was able to provide me with the name behind most of the numbers for free.
Another great source for a reverse phone lookup is one that is familiar to everyone, even those that rarely use the internet in their day-to-day life: the white pages. Almost like the paper analog, whitepages.com provides an easy-to-use interface and the simplest of procedures to get a great deal of information about the source of any phone call. Simply fill in the phone number in the input field provided at the page linked above and press "Enter" or click the magnifying glass button. The website will search through a number of databases to find the name associated with this number. The best part? This service is free for landline numbers! If you try to search a mobile phone number, it will tell you that the number is tied to a "Mobile Phone Owner," and while it will give you the zip code and geographic area associated with this number, it requires an account to dive any farther into the data. If you want to use WhitePages Premium to try to discover this information, as of the writing of this article it costs $29.95/month.
Another useful resource is here at Search Quarry. Similarly to WhitePages, we offer a free initial search, but will require a fee and an account to find the owner of a cell phone number. A third useful reverse lookup service is thatsthem.com This website not only provides the owner's name and address, but even attempts to estimate the owner's age, guess at relatives and friends, and even provides information like whether or not the owner has a pet and the make and model of his or her vehicle!
The important thing about all these sites is to use more than one to confirm information. The way that many of them work is to purchase data from a wide variety of databases and compile it together with their own tools. Sometimes the data that these companies purchase may be out-of-date, inaccurate, or just wrong. By using more than one service, you can cross-reference the data you find between multiple sources and zero in on the accurate information.
Unfortunately, cellphones and smartphones are more difficult to pin down. The reason for this is straightforward: while landlines were stored by local emergency services and municipalities in large, publicly-accessible databases, mobile phones have never been organized in this kind of widespread manner. As a result, mobile phone lookups typical require you to pay money to the company, and the results may or may not turn up an address and a name at the end of the day. Thankfully, many services, including WhitePages, will provide a single lookup for free before requiring the creation of an account.
The final useful skill to learn before spending any money on a reverse phone lookup for a mobile number is using a search engine like Google. Simply put the number you are looking for in the search bar and search for it. Google will not only reveal places where the owner may have published the number, but also it indexes through many of the reverse lookup services and provides a quick way to find potential sources of information. Remember to try the number with and without dashes, and with and without the area code in parentheses—some websites may store the number in different ways, and you don't want to miss out on useful information simply because you didn't search different combinations!
Ultimately, the reverse phone lookup is a very useful skill for anyone looking to learn more about the phone calls they receive. Thankfully, the internet provides a wide variety of resources to discover the owner of a phone number, both free and paid.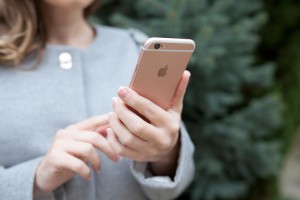 Check Out These Other Searches That Are Popular
---
How Do I Stop Unwanted Robocalls?
Illegal Robocalls and Spoofed Calls can be stopped by blocking them in the phone settings on your smartphone. They can also be stopped by downloading a Robokiller app which filters call before they reach your smartphone.
How Can I Tell If A Phone Number Is Spoofed?
Phone Number Spoofing is difficult to detect much of the time. An unwanted phone call can come from a familiar area code but have no caller ID attached. If there is no caller ID then you might want to let the call go to voicemail. If that voicemail is spam or there is no message then it's likely that phone number was spoofed.
---