Tips for Conducting a Successful People Search
There are many reasons why you may want to find out more information about a particular person. You may have a new neighbor who is behaving suspiciously, for example, which would be a good reason to find out if he or she has a criminal record. Alternatively, you may be trying to reconnect with an old classmate or long lost relative. Whatever the reason, thanks to the Freedom of Information Act (FOIA), you have access to countless public records that can aid you in your search. Below is a look at some tips for conducting your people search successfully. You can locate addresses, phone numbers, public records, social media accounts, criminal records and much more online.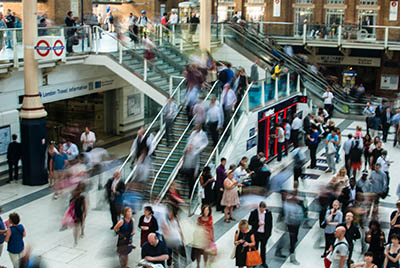 Requesting Public Records
The United States makes public records more easily available to citizens than almost any other country in the world. Thanks to both the FOIA on the federal level and similar state-level legislation, it is your right to be given access to most public records should you request them. While certain records cannot be provided to the public, because of privacy or security concerns, most can be. You can file a public records request through your state's relevant government body. Keep in mind that rules surrounding public records requests vary from state to state. In Massachusetts, for example, requests can be made verbally, in writing, or in person, whereas in Texas all such requests can only be made in writing.
Criminal Records and Sex Offenders
A people search is also a good way to assuage safety concerns over a particular person. For example, you may have been offered an enticing business opportunity by an acquaintance if you agree to invest a substantial sum in their company. Conducting a criminal record search, which you can do through a government agency or through third-party databases like SearchQuarry.com, can help you find out if the person making the enticing offer has a criminal background. Likewise, if you feel uncomfortable about an individual who recently moved into the neighborhood then you can look them up on the National Sex Offender Registry.
Searching Court Records
Of course, not everybody you are conducting a people search on is going to have a criminal record or a nefarious past, but they will have left some sort of public record. Court records are a particularly useful place to go to for finding information on an individual. A person may have a court record for a variety of reasons, not all of which are bad. Getting divorced, for example, will leave a court record as will any lawsuits the person may have been involved in. While many court records have been digitized, not all have and you may need to visit your county courthouse in person or sent a records request to them in writing.
Searching Driving Records
Likewise, driving records are another good way to find information on a large number of people. Traffic infractions are a matter of public record, meaning that even if somebody has just a simple parking ticket they will have left a public record that is viewable by the public. Keep in mind that privacy laws in some states may restrict your level of access to court and driving records.
The above is just a sampling of the many types of records that are available to you when conducting a people search. If you need information on a particular person, rest assured that finding it is easier than ever thanks to both strong public-access laws and the digitization of large quantities of public records.
Free People Search
To perform a free people search without signing up for a service you can always just type in a person's name and location into the Google Search Engine and see what comes up. Another means of performing a free people search is to use Facebook or Google Plus. Using social media is a great place to start with your people search online.