How To Run a Free People Search
Today's world has become more interconnected than ever, and locating someone has become a fairly straight forward process that can be accomplished with a quick online search. There are a few ways to run a free people search, as long as you know the first and last name of the person you want to lookup. Another great thing about running a people search is that you can find out all kinds of useful publicly available information about them, besides their address and contact information. You can find out if they have a criminal record, or if they have a DUI, or maybe they are a standup citizen and have no criminal record. A people search can give you a lot of information about a person's past, and thanks to the Freedom of Information Act, anyone can search for people and view their complete public record online. Below are a few popular ways to run a free people search:
Run a Free People Search on Google: This is one of the easiest and straight forward ways to find someone online. If you know their full name and state and city of residence you can try finding someone by just typing all that information into the search engine prompt. Google is a fast people search that anyone can access.
Search For People on Facebook: Any social media site that you sign up with is a good place to find someone, but Facebook (Meta) is most common social media platform that people. More people have a Facebook account than anyone else and this is a great way to find a long lost friend or even relative. You can view people's profiles and pictures to help you with your research. Then once you find the right person, you can simply ping them and make a friend request to interact with them on the platform.
Run a White Pages People Search: It's an oldie but goodie way to search for someone. Many people don't have phonebooks anymore because it's all online for everyone to access. You can try researching the White Page Directories online to see if you can find the contact information for that person you want to find. People search results might include just the phone number and some include the address as well.
Run a Public Record Search: Since everyone in the United States is part of the public record system, you can quickly search for people with a simple name search. Find any of the multitude of public record websites online, enter the full name and state and county ( if you know it) into the search fields and begin. Your results may have more than one person with the same name so try to filter your results by age, date of birth, address, or relatives. You will then also be able to run a detailed background check on that person to find out what is in their public record. While the initial search is sometimes free with public record websites, the premium background information may cost a few bucks.
Search for People with LinkedIn: Using professional networking sites is another way to find people and connect with them LinkedIn is a popular platform for professionals in every industry. This is a great alternative to using a social media platform to find someone.
Search People Through Their Alumni: If you are trying to search for an old school friend then contacting their Alumni association is a great way to track someone down. Many academic institutions and colleges keep a database of their alumni members which include contact information.
Run a Reverse Address People Search
Many people want to know who lives at a specific residence and a reverse address people search is a great way to accomplish this. You will want to know the complete address, including zip code before beginning your research. There you are ready to begin your search. Here are a few ways to run a reverse address search online: 
Use a search engine to begin your reverse address people search, just enter the complete address into the search bar and see what comes up. You may be able to find that someone with a quick Google search.

 

Online directories such as white pages can be helpful in locating a person by their address as long as you have their full address, city and zip code. Make sure that the directory you access can search people by their address, not all online directories offer this feature.

 

Run a reverse address search through public record websites. You can find out who lives there as well as a whole lot more. A public record search can give you the complete history of a person, so you can find out the truth about who they really are.

 

You can contact USPS directly to inquire about a person's residence. They are the largest mail delivery service in the US. You may have to contact them directly in order to inquire about a person's address if you can't verify the information you're looking up with their address search tool. Some services are limited online.
Visit the Secretary of State website and use their address database search tool to find the owner of a business entity, if the address you're looking for is a business location.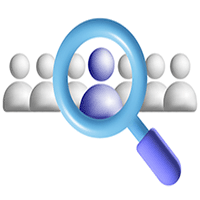 Why Do People Run People Searches
There are a many reasons people want to run a people search. Some people want to reconnect with friends or family, some for building their family tree and others may want to verify someone's past to make sure they are who they claim to be. Here are some popular reasons to run a people search:
Reconnecting with long lost friends, schoolmates or relatives
Those looking to do some genealogy research and find out about their family history and build their family tree. It's a popular way to find out more about one's ancestors.
People wanting to run a background check on someone for various reasons. Maybe you want to know more about your friends or co-workers or if someone close to you has a criminal record
Career driven people research to find out more about people in a certain industry or discovering contacts and collogues to collaborate with
Locating beneficiaries for estate executors or those included in a last will or estate
Skip tracing, where someone is looking for a person that has fled town, or has an outstanding debt that needs to be collected
Safety check for online dating, where someone might want to know more about the person that they're going on a date with that they met online. Since online dating has become so popular, so has the vetting through online public record websites where a person can anonymously lookup another's criminal past.
Pure curiosity, many times people just want to run a people search to find out a little more about a person of interest.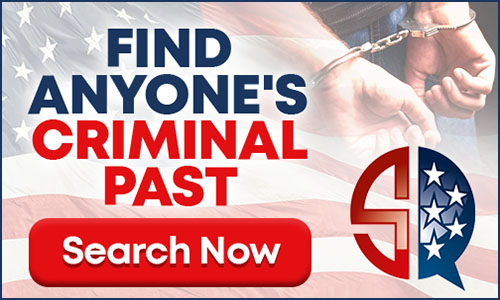 People Search Scams To Watch Out For
There are fake people search websites that are basically phishing scams, that are designed to collect your personal information when you sign up with them. They may offer a free service but in reality they are only attempting to gain access to your personal information. A good way to watch out for these scams is to verify the website you're accessing. Don't just click on an advertisement that promises people search resources or access to public records, you should instead write down the company name and search for them on Google. Or better yet, type in free people search into the search engine and find out what the top service providers are for this industry. Typically those at the top of the search engine results are pretty legitimate and are verified by the search engine provider. Then once you've chosen a website, make sure that your connection to them is secure if you need to sign up with an account to access any information. According to the FTC in 2022, there were over 1.1 million identity thefts reported, which is a 30 percent increase since 2021. Phishing scams are on the rise and people need to be vigilant about their online activities. It's a matter of when and not if that most people will have their identity compromised by a website scam or data breach. The best course of action to avoid people search scams is to not give our any of your personal data unless you can verify the company you are doing business with.
---
People Search - FAQs
Can I search for people with ChatGPT?
No, unfortunately ChatGPT will give you the response that they will not provide personal information and that their searches are not in real time. This AI search tool is not designed to search for people.
Can someone steal my identity through a people search?
Not really because a people search does not disclose personal information such as a social security number or credit information. You can only find what is in someone's public record with their first and last name.
What is the best people search?
There is no one best provider, each website offers something a little different as far as what public records they specialize in. Some of the best people search websites are not free either but you can obtain a lot more information from those providers that offer premium people searches.
Can I search for people with out a middle name?
Yes, but it's difficult to find the right person sometimes if you don't know their middle name or age. This is because many people in the United States have the same first and last names so it's much easier to find someone if you know more than just their first and last name
Can I search for people by phone number?
Yes, this is also known as a reverse phone number search where you can find someone by their phone number. You can find addresses and public records all with a simple people search by phone number. Just make sure you have the complete number, including area code
Can I search for someone's address by their name?
Yes, it's relatively simple to search for someone's address by their name. Just find a public record website and run a quick name search to see if the person you are looking for comes up. It's a good idea to have their entire name and age so you can filter your results, because many people have the same first and last names.
Can I search people by email?
Yes, searching for people by email is a great way to find someone. Most public record websites offer an email search to track down someone's contact information. Just make sure you have their complete email address and enter it in correctly, one missed character can bring up the wrong results.
---