How To Get a Vehicle History Report
A vehicle history report is an invaluable document if you are planning on buying or selling a vehicle. As a buyer, you can use a vehicle history report to determine if the vehicle you are thinking of purchasing is in good condition. On the other hand, if you are selling a vehicle, then a clean history report can help entice potential buyers. To begin running this vehicle report, you will need the complete 17 digit vehicle identification number, then you will want to find a reputable online vehicle record website that offers comprehensive vehicle history information. Next you will enter the VIN and confirm your results, double check that the make and model match. One wrong character can bring up an invalid search or a completely different automobile. Then review the report to make sure it lists all the important components such as the title status, previous accidents, recall information, odometer verification and if there are any known safety issues reported for that vehicle. These are all important items to look for on the report.
What is Included in a Vehicle History Report
A vehicle history report is a detailed account of a specific vehicle's past. It has many utilities but is most commonly sought after by buyers and sellers of used vehicles. A vehicle's identification number, or license plate number, is needed to run this report. The following items are commonly included in a vehicle history report. 
Vehicle manufacturer specifications and options. You will get a full breakdown of all the features of that vehicle, including when and where it was manufactured.

 

Accident history of the vehicle, which typically only reports those accidents with claims. This will also reflect major accidents that cause the vehicle title to be classified as junk or salvaged.

 

Vehicle title information which will verify if the vehicle title is clean, salvaged or junked. Many vehicles that have been in accidents or natural disasters, such as floods or hurricanes, may have caused severe damage to the vehicle and the vehicle title information will reflect this in the report.

 

Odometer verification is a part of this report that basically says if the odometer reading is accurate or not. If it is not accurate, then this could bring down the value of the vehicle to a potential buyer. It's good to look at this section in the vehicle report.

 

Recalls and reported safety issues are typically part of this vehicle report as well. The National Highway Transportation Safety Administration will review vehicles and report them to national databases that are included in these vehicle reports.

 

Service records may be a part of the history report if they were collected and reported. Many older vehicles will not have service records as they may not have been digitalized from old paper records.

 

How many previous owners the vehicle has had, or when the last time the vehicle was sold. It depends on what vehicle record resource you're using to obtain this report. Some of this information may not be available.

 

Lien holder information which may say if the used vehicle is still bank owned. If this information is available in the report, it's a good way to verify the legitimacy of the sale of the used vehicle. If the vehicle still has a lien holder on it, then that will need to be released or paid off before being able to transfer the title to a new owner.

 
It's important to note that not all VIN checks will include the same type of information. A vehicle report from the NICB, for example, is designed to prevent the exchange of stolen vehicles, so it's great if you want to make sure that the car in question wasn't reported stolen. It's good to first identify what type of vehicle information you are looking for so you can find the right resource to run a vehicle history report. Many people use more than one resource to verify the value and history of a used vehicle before making a purchase. You can also double check the vehicle VIN with the government resource SafeCar.gov which will let you know if there are any reported recalls or known safety issues.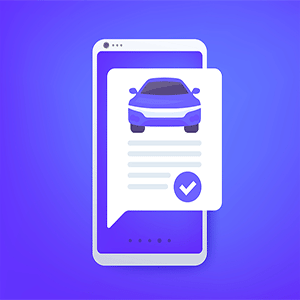 Why Run a Vehicle History Report?
There are a variety of reasons that someone is interested in running a vehicle history report, the most common is for those looking to verify a used car they want to purchase. Here are some key reasons people want to run this report and what they want to verify:
Looking up the accident history of a used car to make sure there are not hidden issues to know about such as a salvaged title, or a junked title. This can greatly affect the value of the vehicle and your ability to get it insured.
Finding title information and what the title status is. If the title is clean then you have one less thing to worry about. If it is anything but clean then you have some concerns. There are a lot of fraudulent auto sales that happen every year.
Flood or natural disaster damage is a very common issue with vehicles in the south. With hurricanes and severe weather, many vehicles get flooded and are then salvaged or junk status. A quick title check will give you some insights if the car has been some type of severe weather event.
Odometer verification is another item that people look for in a vehicle's history. If the odometer says it's accurate then you're good but if it says anything but that you may have no idea how many actual miles are on that vehicle. This can greatly change the value of a used car, truck or SUV.
Maintenance and service history of a vehicle is another category that is important to look at. While not all reports will have this information available, you may also want to ask the previous owner of any service documents. The maintenance history can tell you if the previous owner(s) have kept the vehicle in good working order throughout it's life. The service records may also let you know if there were any major mechanical issues that were fixed, which can also affect the true value of the vehicle.
Finding the manufacturer specifications and options for that specific vehicle. The VIN will tell you all about the specific features installed from the manufacturer.
Ownership history is another thing people look for. Was the used car owned by several owners or just one? Was the used car part of a rental car fleet? These are also factors look for when purchasing a used car. This information is subject to what is allowed and available in each state. Not all vehicle record resources offer access to ownership information.
It's important to point out that not all this information is available for every vehicle. Vintage and classic vehicles may have limited vehicle history information available, not all the old paper records we transcribed to digital databases. There may also be restrictions on what information can be accessed, depending on state privacy laws and the DPPA. You must have a valid reason to access license plate owner information in accordance with state and federal regulations.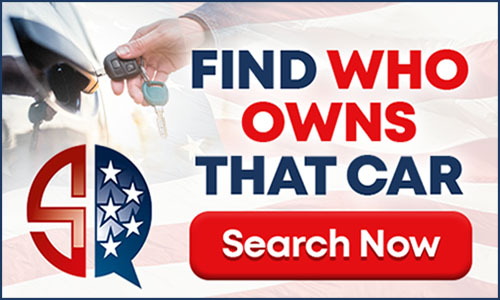 Checking The Vehicle History For Fraud
If you are looking to verify a purchase of a used vehicle and want to check for fraud, there are a couple key things to do. First, verify that the seller of the used car, truck or SUV is the actual owner. It is a red-flag if someone else is trying to sell you a vehicle that doesn't belong to them. There are exceptions of course, such as a person having power of attorney for a relative. Another thing to watch out for is if the used vehicle price seems too good to be true, this is also a red-flag. You might have just scored the deal of the decade, or perhaps the car was in a flood and the title says "salvaged". You can avoid this by checking the title status to see if its clean. Lastly, there is a free government resource to check if the vehicle has been stolen or an insurance claim made on it.. You can run an anonymous search through the National Insurance Crime Bureau (NICB) with the 17 digit VIN associated with that used vehicle. Using this service will give you some peace of mind that the vehicle you want to purchase is legitimate. According to the NCIB in a September 2022 report, there were over 932,000 vehicle thefts in 2021, which means some of those hit the used car market. By using these few simple tips, you can quickly detect and avoid a fraudulent vehicle sale.
---
Vehicle History Report - Q&A
Can I lookup a vehicle history report online?
Yes, there are a multitude of motor vehicle website where you can lookup a vehicle's history. You will need the entire 17 digit VIN to run a vehicle history report, each vehicle has a unique VIN. The report should include the entire vehicle history, vehicle specs, accidents, recalls and safety warnings.
Can I get a vehicle history report from the DMV?
No, the DMV does not offer this service, you will need to use a third party vehicle record website to access the full history of a vehicle.
Can I run a VIN number that has fewer than 17 digits?
It is possible but difficult. All modern vehicles have 17 digits in their vehicle identification number and vehicles. Older vehicles such as classic or vintage vehicles have fewer and most online vehicle record resources do not have the ability to search the history of older vehicles. One reason for this is many older records did not get copied over to modern digital databases so some of the history of older vehicles may be lost.
---