How to Run a Tennessee Car Title Check
Cars have become an integral part of our lives, and owning one is essential. However, buying a new car can be costly or may not fit into your budget. This is why you may choose to go for a used car.
However, sometimes, this may not be a safe move because a good number of used cars have been reported stolen. A report by Statista in 2019 shows that for every 100,000 people in Tennessee, about 280 cars are stolen. This and many more reasons is why running a Tennessee car title check is crucial.
A car title check is especially important before purchasing your preferred car or making any final deals. If the used car you have your sights on was registered in Tennessee, the first thing to do is to run a  Tennessee Car Title Check to make sure you're making a smart purchase when car shopping. Keep reading to see how to do this.
Getting Your Tennessee Car Title Check Done
Running a Tennessee car title check is easier than it seems. With the help of the internet, you can quickly do this from the comfort of your home by inputting the 17-digit VIN into a car title search into a search. You can then access the information available on the website about cars that have been registered in the state of Tennessee.
Don't worry; it will only take a minute or two. Also, there is no chance that another car owner also has the same VIN. Every car has a unique 17-digit code; as long as it is correct, you will see all the available information about the registered car.
You can save yourself from debts or other problems by just checking what kind of issues or challenges the past owner of the car has been up to or amassed. If you pull up the car title information and notice that the car comes with some debts or pending settlements, you can avoid roping yourself into problems you know nothing about. Note that you can typically run a Tennessee vehicle title search with a license plate lookup or VIN check.
The Type of Information Got from a Tennessee Car Title Check
When you input the 17-digit VIN, certain information about the car will appear. These are a few of them:
The Name and Address of the Tennessee Car's Owner
The car's year of manufacture
The model and make of the car
The title issuing date of the car
Car Identification Number (VIN)
The release of liability of the car
License Plate number
The year the car was sold
Additional Information You Should Look out for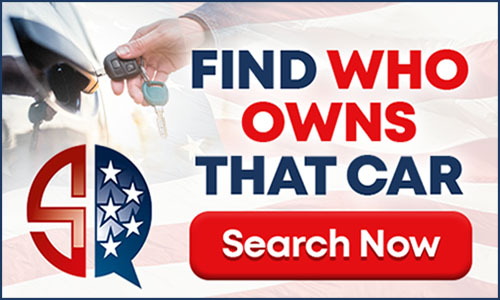 There are a few other sites that will give you access to additional information on registered car records. These websites bring out information on your car, for example, if it has been involved in any accidents or theft. Also, it shows if there are any liens or loans still attached to the car. This is important to note because when you purchase the car, you take up the responsibilities of those loans or liens.
Another thing to look out for is Disclosure of Vehicle Brand History on Title, which shows whether the car has been labeled with terms such as Flood, Salvage, Odometer Rollback, or any other damage that may have occurred.
It is best to run these checks before purchasing your car because they may harm you when you think it's unlikely. Don't run at risk of buying a stolen or damaged car or take on debts without realizing it.
Statewide Car Title Search
---
Tennessee Car Title Search FAQ
Is running a Tennessee car title check compulsory?
Although running a title check isn't compulsory, it is advisable and necessary. A title check is to see if the car is clean and eligible for sale. The car title check may incur a little token or fees, but in the long run, it is more advantageous to pay a small amount now than to incur debts that are not even yours. Verify that it is legal to own that particular car and ensure the make and model matches the car you want to buy. Getting your title check done is easy and ensures you are making a safe purchase.
---