How Do I Run a Massachusetts Vehicle Title Check?
If you have never run a Massachusetts vehicle title check before, you might be worried that the process is difficult. But, this could not be further from the truth! It is actually very easy when you have the vehicle identification number or VIN. This is a 17-digit code and every vehicle has one. You can do this process online and it is going to provide you with a wealth of information.
Why Should I Run a Massachusetts Vehicle History Report?
Are you thinking about purchasing a used vehicle? A lot more car owners are now choosing to sell their vehicles privately. This is often to make more money and to sell to someone local. But, when you are purchasing a car from an individual, you need to ensure that you know all of the details about that vehicle. This way, you are not going to be in for any shocks or surprises later on.
Running a Massachusetts vehicle history report is simple. You can do this online from home. For a small fee, you can use a variety of websites to obtain the details on a car, SUV, truck or motorcycle. For example, you can use a government website, such as SafeCar.gov. Running a vehicle history report might mean you also receive a vehicle title search. This is going to be a very important document that will let you know if the car has a clean title.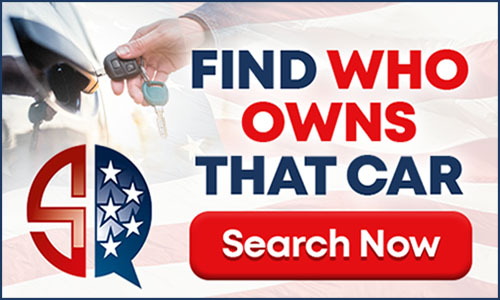 Obtaining the vehicle title prior to buying a car is recommended. You can find out if it has any lien holders, whether it has been damaged in any accidents and even if it has been recalled because of a safety issue. These are all vital pieces of information that will allow you to make a buying decision. While it does cost money to run a Massachusetts vehicle history report, it can be worth it. This is particularly true if it unearths alarming information about a car that you did not know about.
What Information is Found on a Massachusetts Vehicle Title?
The full name and address of the owner of the vehicle
The model and make of the vehicle
The vehicle identification number
The license plate number
The date the vehicle was first sold
The issuing date of the car
A release of liability document
How Should I Secure my Massachusetts Vehicle Title?
It is important to remember that your Massachusetts vehicle title is a certified document that acts as evidence for your car ownership. Therefore, it is essential that you keep it safe and you know where it is at all times. It is recommended that you do not keep this document in your vehicle even if you think that it is secure and out of sight. Instead, you should secure it in your home or in a safety deposit box. This is going to make sure that you know where it is but nobody else does.
If you ever go to sell your car, you are going to want to know where your Massachusetts vehicle title is. This document is going to allow you to sign over the car straight away to the buyer. It is also going to prove that you are the real owner and a lot of buyers ask to see the vehicle title before purchase. You will need the release of liability form for selling.
National Car Title Search
---
Massachusetts Vehicle Title Search – Question and Answers
Is it possible to get a copy of my Massachusetts vehicle title?
There are some people that misplace their Massachusetts vehicle title. Therefore, it is possible to obtain a copy of this important document when this happens. The first thing you should do is visit the Massachusetts DMV website. This is going to allow you to download the appropriate form you need to request a replacement. You fill in the form and there will be a fee that you have to pay. It can take a number of weeks to receive the copy of your Massachusetts vehicle title. It will then be sent to the address found on that form.
---