How Do I Run A Title Search On A Motorcycle?
A motorcycle title search is the same as a running a vehicle title search, you will need the motorcycle VIN to begin. The motorcycle VIN should be 17 digits that are alpha-numeric, this can be easily found on your motorcycle registration card and neck of the motorcycle, as well as the engine on newer motorcycles. Then you will want to obtain a vehicle history report for the motorcycle, which will cost a few bucks but well worth it. This report will tell you if the vehicle title is clean, salvaged, junked, recalled and if there are any liens on the vehicle. If you're purchasing a used motorcycle and the person selling it to you isn't on the title, then the motorcycle might still have a bank owned lien on it. It's also a good idea to make sure before you make a purchase on a used motorcycle that you verify the seller is the owner. You can simply ask to see their driver's license or ID, there are a lot of scams out there to watch out for and buying a stolen motorcycle is a real concern. According to a 2022 NCIB report, motorcycle thefts are up 26% in from the previous year, it's better to check before you buy or you may be out of a lot of money.
Common Motorcycle Title Issues To Look Out For
There are several motorcycle title brands that you should look out for when purchasing a used one. These can be found by running a Motorcycle title search or by looking at the actual title on the vehicle before you make your purchase. If the title status is anything but clean, then you might be buying something that has significant issues and is not worth the listed price of the used bike. Below are some of the title brand issues to look out for:
Junk

 

Revived Junk

 

Salvaged

 

Revived Salvaged

 

Totaled

 

Damaged

 

Dismantled

 

Gray market

 

Lemon Law

 

Prior Police Use

 

Prior Taxi Use

 

Rebuilt Motorcycle

 

Reconditioned

 

Remanufactured

 

Replica Motorcycle

 

Scrap Motorcycle

 

Warranty returned

 

Water damage

 
How To Lookup A Motorcycle VIN
You can lookup a motorcycle VIN number the same way you would check any other registered vehicle, with a simple VIN decoder. You can also use the motorcycle vehicle identification number to run a vehicle history report, which is a good idea if you're purchasing a used motorcycle. This is essentially the same as running a motorcycle title search. This will give you the lien holder, if a loan is out on the vehicle, how many previous owners of that motorcycle, accidents and recalls and safety issues. Another useful government website that will help you learn more about a motorcycle is SafeCar.gov. This will show you all known safety and recall notices for your motorcycle, all you need to do is enter your 17 digit motorcycle VIN.
Where Is The VIN Number On A Motorcycle?
The VIN number on a motorcycle is located on the steering neck, the engine and sometimes the transmission as well. If you turn the handlebars to the left and look on the right side of the motorcycle frame you should see the metal tag with the VIN number on it. If you cannot find it there then it might also be located on the motorcycle motor. The easiest way to find your motorcycle VIN number is to look on your registration card, motorcycle title or motorcycle insurance card. If all else fails then you can use a service, like SearchQuarry.com, and lookup your 17 digit VIN by your license plate number.

Find Out If Your Motorcycle Has Any Recalls
You can find out if your motorcycle has any recalls or safety issues by using the free government resource, SafeCar.gov. This free resources is federally run safety resources for the public to find out if their vehicle has any reported recalls or safety concerns. This can prove to be very useful when purchasing a used motorcycle, knowing this information before you make your purchase can save you a lot of frustration down the road. Another great government resource, that is not free but very informative, is VehicleHistory.gov. This resource will provide you with the history of a motorcycle as well as a NMVTIS report which will protect you from fraud and buying a stolen vehicle.
How To Buy a Motorcycle Without a Title
There is a path to follow when buying a motorcycle without a title but you will want to verify a few things before making this purchase. You will need to verify a few pieces of information before you can legally register the motorcycle in any state. If you are willing to take that risk, understand the term caveat emptor, and follow these simple steps: 
Verify the motorcycle with the vehicle identification number (VIN). You can do this by running a VIN check or vehicle history report which will tell you if the title is clean and if there are any lien holders still on it.

 

Ask for the current or previous registration card so that you can verify that the motorcycle was indeed registered to the person selling it to you. It can serve as a form of ownership document.

 

Get a bill of sale from the seller which should include the sellers information as well as the date, and description of the motorcycle and your name and signatures from both you and the seller.

 

You may need to sign an affidavit with the motor vehicle department which is a binding document from you stating that you are the new owner of the vehicle and there was no title available at the time of purchase. Most states will require this before issuing a motorcycle title transfer to you.

 

Obtain a bonded title if it is an option which basically protects you from previous lien holders or owners to come after the motorcycle at a later date. It's a good insurance policy to protect you from someone else claiming your bike.

 

If it's a possibility you can also ask the seller to request a duplicate copy of the motorcycle title before buying it from them. That way you have the original title document that will make your title transfer a whole lot easier. The only caveat to this is you may need to wait several weeks before a new title is issued and mailed out.

 

If it's an expensive motorcycle or a vintage bike that is worth a lot of money, you may also want to consult with an attorney to make sure you're doing everything correctly. There are a lot of fraudulent sales that happen every day in the United States with used vehicle sales and it's a good idea to spend a few bucks on some legal advice before handing over a bunch of cash.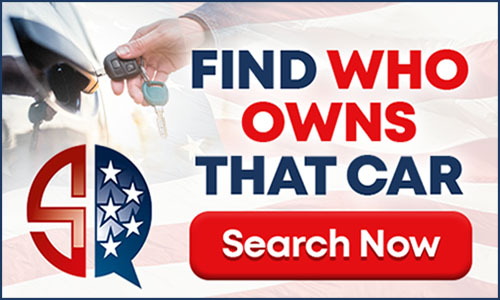 Motorcycle Title Check By State
How to Get a Motorcycle Title With Only a Bill of Sale
Go to your state's DMV website and read the requirements to transfer a motorcycle title
Download the vehicle transfer form and fill out as much information as possible
Provide a bill of sale and any additional documentation you received from the seller
Visit a DMV branch in person to expedite the motorcycle title transfer to your name
---
Motorcycle Title Search - FAQs
Can I run a motorcycle title search for free?
You can run a motorcycle vin search for free using resources like SearchQuarry.com however, a motorcycle title search will cost a few bucks. A motorcycle title search is the same as running a vehicle history report and those are typically not free.
Where is the VIN number on my motorcycle?
On most motorcycles the VIN number, or vehicle identification number, can be found on the neck of the motorcycle under the handlebars. Turn your handlebars to one side and look for the VIN tag that is attached to neck.
How do I get a copy of my motorcycle title?
You can get a copy of your motorcycle title by contacting the DMV directly. You can order one through their website as long as none of your information has changed. The new motorcycle title will be mailed to the address listed on the original title.
How do I check if a motorcycle was stolen?
You can quickly check to see if a motorcycle was stolen by getting the 17 digit VIN and checking with the NCIB, DMV, your local police department, or even your auto insurance company. If the motorcycle was reported stolen then there will be a record of this.
How to get a lost motorcycle title?
It's easy to get a duplicate title for your motorcycle by contacting your state DMV. You can typically do this online by visiting your state's DMV website and filling out the form for a duplicate motorcycle title. There will be a nominal fee and the new motorcycle title will be mailed to the address on record.
---