How to Carry Out a Louisiana Vehicle Title Check
If you would like to complete a Louisiana vehicle title check and you have never done this before, do not worry. This is an easy process that you can do online and it will not take long. In order to carry out this vehicle title search, you will need to have your vehicle identification number or VIN at hand. This is a 17-digit code that is going to be unique to the vehicle. There are several online services that can help with this search for a small fee. For instance, you can check out the SearchQuarry.com VIN check right now.
Losing Your Louisiana Vehicle Title
A lot of people worry when they cannot find their vehicle title document. Indeed, this is not ideal and you want to ensure that you keep this document safe. However, in the event that you do lose your Louisiana vehicle title, you are able to get a certified copy to save the day. You are able to get a duplicate online for your car, SUV and truck, as well as a motorcycle. Just be aware that you may have to wait several weeks to receive the document in the post. If you are unable to wait, you can always visit a Louisiana DMV office in person. You will require your driver's license and registration card. This is going to display your VIN.
In the future, ensure that you keep your Louisiana vehicle title safe. This means keeping it safe in a secure location so that no one can find it but you and your family. This is a good way to avoid any fraudulent activity too. The vehicle title is a document that should be kept in safe place, or a safety deposit box.
The Louisiana Vehicle Title and How Important It Is
 The main reason for running a Louisiana vehicle title check is because someone is going to purchase a used car. A vehicle history report can be very informative and give you a lot of details about a vehicle on sale. Often, owners do not disclose all of the necessary information and this can mean you are surprised when you get home. But with a Louisiana vehicle title search, you can find out everything you need to know and whether you are paying a fair price. For instance, you can find out whether there is still a loan on the vehicle, if it has been in an accident and whether there are any recalls on that model.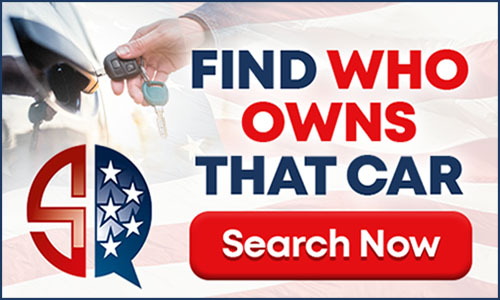 Details You Can Find on a Louisiana Vehicle Title
Full name and address of the vehicle owner
The make, year and model of the car
The vehicle identification number (VIN)
The vehicle's license plate number
Date it was first sold
The issuing date of the vehicle title
Release of liability
Vehicle Title Lookup By State
---
Louisiana Vehicle Title FAQs
What is a salvaged Louisiana vehicle title and should I avoid it?
If you are purchasing a used vehicle, you may wonder what the term u2018salvageu2019 means when it comes to a vehicle title. Indeed, this is one that you should treat with caution. If a vehicle has a salvaged title this means it has been in a major accident at some point. An insurance company states that this car is a total loss and you cannot safely drive it on the road. Thus, this might not be the vehicle you are looking to purchase. It is possible to change this title to a rebuilt salvage. In other words, you can repair the vehicle and it is safe to drive again. However, this will mean that you have to spend money on a potentially costly repair.
---