How to Run a Rhode Island Vehicle Title Check
Purchasing a used vehicle can be dangerous territory, especially when the seller is somebody you do not personally know. Unless you are a qualified mechanic, it is difficult to know whether the vehicle you are viewing is in as good working order as it seems. There is also always a slight risk that it may be stolen, or not fit to be registered with the DMV. Fortunately, there is an easy way to get around these risks and avoid being taken for a ride by a dishonest seller. All you need to do is run a Rhode Island vehicle title check.
What is a Rhode Island vehicle title check?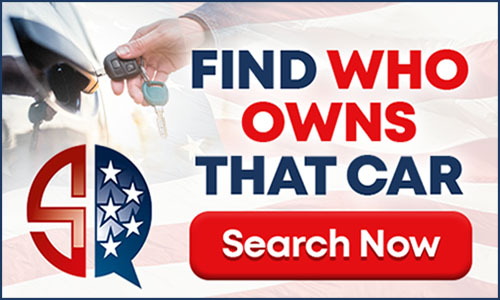 Every car, motorcycle, truck and bus in the United States is issued a unique, 17-digit code known as a Vehicle Identification Number (VIN) as it rolls off the manufacturing line. This VIN is assigned to allow every state's Division of Motor Vehicles to track and keep record of important events that occur throughout the vehicle's lifespan, in the interest of public safety and protecting consumers. Whenever a vehicle is sold, damaged, repaired, modified or written off as salvage, this information is added to the vehicle title history. You can access this information via the National Motor Vehicle Title Information System (NMVTIS), using the vehicle's VIN.
Where to find the VIN on a Rhode Island Vehicle
First up, you will need to get your hands on the Vehicle Identification Number. In most passenger cars, buses and pick-up trucks, the VIN is printed on a metal plate and bolted to the driver's side dashboard or door jamb. Where motorcycles are concerned, the VIN is typically stamped on the right side of the headstock tube. You should ask the seller to provide you with the VIN, if you are not able to go and view the vehicle yourself. They will also be able to find the VIN on the vehicle's legal title document.
Run your Rhode Island vehicle title search online
This is the easy part. In most states, there are several reputable online search tools that will allow you to look up a vehicle's history by entering the VIN. It does not matter which facility you choose, as they all link to the federal NMVTIS database. There is often a fee of a few dollars to conduct your search, so it may be worth shopping around.
What do the Rhode Island vehicle title search results mean?
The vehicle title search results will include the make, model and manufacturing year of the vehicle, along with the currently registered owner. You should check these details carefully to make sure they align with the information you have been given. Then, you can check out the 'brands' listed on the title history, to make sure you are not being sold a vehicle which cannot be legally registered or driven in the United States. Keep in mind that any vehicle listed as 'salvage', 'junk', 'flood damaged' or 'fire damaged' is a dud, as these brands mean you will not be able to register it with the DMV. Though if you also see a 'rebuilt' brand listed after one of these negative brands, you should be good to go. Any vehicle listed as 'rebuilt' has been fully restored and deemed safe to drive.
State Vehicle Title Look Up
---
Rhode Island Vehicle Title FAQs
Can I run a Rhode Island vehicle title check online?
Yes, there are a multitude of online resources to obtain a Rhode Island vehicle title check online. You will need the full 17 digit vehicle identification number to obtain this vehicle report. Some online resources offer more vehicle title details than others.
---