How do I run a Minnesota car title lookup?
If you have never performed a car title lookup before in Minnesota, you may be wondering whether it is difficult. The good news is that it is simple and it can be performed in person or you can complete it online. In order to do so from home, you will need the car identification number, often referred to as the VIN. This is a unique 17-digit code that is going to reveal a lot of important information about a car. There are online services that can give you the car history report. For instance, this is a service offered by SearchQuarry.com.
Can I get a copy of my Minnesota car title?
Unfortunately, if you do not safely store your Minnesota car title, you can easily lose this document. If this happens to you, you can receive a duplicate Minnesota title for your car or motorcycle as long as there are no existing lien holders on the vehicle, which means you own it outright.. While this will cost a small fee, it is a simple process that you can do in-person or you can ask for a copy online. If you are attending a Minnesota DMV office be sure to bring your driver's license and registration card. If you are requesting a duplicate online, you will need the VIN.
Once you have received the copy of your Minnesota car title, make sure that you keep it safe. This is going to prevent you from having to pay for another one in the future. It is also going to make sure that your Minnesota car title does not fall into the wrong hands as it's a binding document that endorses your ownership of the vehicle. It is possible for someone to try and forge the transfer of ownership if they have this official document, while an unlikely scenario, there is a precedence for  people using an unlawfully obtained Minnesota car title for nefarious reasons. This is another good reason to keep this document in a safe place and not in the glove box of your car, truck or SUV.
Information you might find with a Minnesota car title lookup?
No matter whether you are selling your own car or looking into purchased a used car, the Minnesota car title is going to be helpful. You can find out the following:
      The owner's full name and information
      Year, make and model of the car
      VIN or car identification number
      License plate number
      Date the car was sold
      Car title issuing date
      The status of the car title
In addition, you will find a release of liability form attached to the Minnesota car title. You can use this if you want to sell your sedan, truck or SUV to another person without having to use a dealer.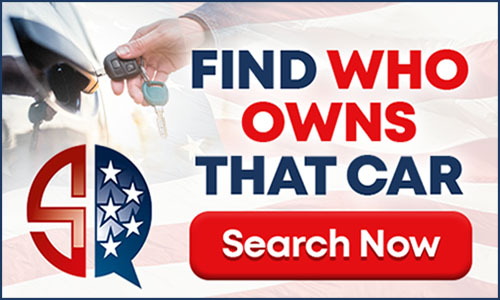 Why is It Helpful to Run a Minnesota Car Title Lookup?
A lot of people run a Minnesota car title check when they are purchasing a second-hand car. In particular, a car history report will be able to reveal a lot of important information about that car. Often, owners do not tell you all of the details in order to receive a higher price. But this car history report is going to tell you everything you need to know to get a good deal. For example, you will get to know whether the car has been in any accidents, had recalls or even has lien holders. Therefore, for only around $20, you can get a used car you know a lot about.
Nationwide Vehicle Title Search
---
Minnesota Car Title FAQs
Is it safe to buy a car in Minnesota with a salvaged title?
It's always a good idea before buying a used car in Minnesota to find out if it has a clean title. This is simple process can help you to make an informed decision. Indeed, you may be concerned if you see a salvage title as there were previous issues you may not know about. This means that the car has likely been in a major accident or incurred major damages. A salvaged title means there were extensive damages, which are typically considered a total loss by an auto insurance company at some point. If you want to drive this car on the road, it might be a good idea to have it looked at by a mechanic before taking ownership, which may cost a lot of money down the road as well as safety concerns. Once it has been repaired and deemed safe to drive again, this is going to be called a rebuilt salvage title and is typically reviewed by the DMV before they will issue you tags so that you can legally drive it and obtain automotive insurance.
---