How to run an Oklahoma vehicle title search
Always protect yourself when purchasing a used vehicle, especially from anybody you do not know personally. While most sellers are honest and would not actively mislead buyers about the condition or background of a vehicle, there are rogue sellers out there, who would seek to take advantage of unwary consumers. If you do not take the time to personally check up on a vehicle's history, you could end up lumbered with a stolen car or one which is not safe to drive. The fastest and safest way to find out about the history of a used car is to run an Oklahoma vehicle title check. This kind of background check can be run entirely online and should cost no more than a few dollars.
What Information is included in an Oklahoma vehicle title?
An Oklahoma vehicle title is an official document which details important information about a vehicle. This document should be in the possession of the vehicle's legal owner and operator. Most vehicle title slips include the following information:
The make, model and production year of the vehicle
A unique Vehicle Identification Number (VIN)
Details relevant to the vehicle's taxation regime, such as weight, power and purchase price
The name and address of the vehicle's registered owner
When a used car is sold, the seller must transfer the car title over to the new owner by signing the document and presenting it to the Department of Public Safety. To run a background check on a used vehicle before making a purchase, all you will need is the vehicle identification number.
Running your Oklahoma vehicle title search
Thanks to a federal database known as the National Motor Vehicle Title Information System (NMVTIS), it is remarkably easy to find out everything you need to know about the legal status of a used vehicle. All you need is a few minutes, access to the internet and the VIN of the car you hope to purchase. This 17-digit code can be found on the vehicle's title document or printed on a metal plate within the vehicle itself. Once you are ready to go, choose an online search facility that will link you to the NMVTIS database. There are several reputable search facilities online that are suitable for Oklahoma residents, all of which give access to the same information. Simple enter the VIN to title search tool to gain an instant snapshot of the vehicle's history, including previous owners, damage, repairs and modifications. The Oklahoma vehicle history report may seem confusing at first glance but the information provided here will help you pick it apart. Below are some of the information you might find with an Oklahoma VIN lookup.
What to look for on your Oklahoma VIN search
The make, model and production year of the vehicle. Does this information match the car you are checking?
The registered owner of the vehicle. Does the person selling the car have the right to do so?
The brands listed on the vehicle title. Is it safe and legal to drive?
In most cases, vehicle brands are self-explanatory. The main bad brands to look out for are 'salvage', 'junk', 'fire damaged' and 'flood damaged', as these all mean that the vehicle cannot be legally registered and driven in the United States. However, a 'salvage' brand followed by a 'rebuilt' brand means that the vehicle has been repaired and signed off as safe to drive. Keep in mind that sellers are legally required to disclose any negative vehicle brands to potential buyers.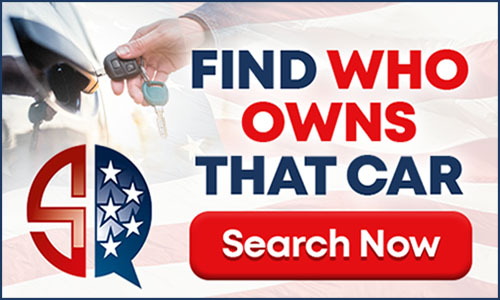 State Vehicle Title Search
---
Oklahoma Vehicle Title Q&A
Can anyone lookup an Oklahoma vehicle title?
Yes, most the information that is included on an Oklahoma vehicle title is public domain which means that anyone can verify the status of a vehicle title as well as find out the vehicle history as long as you have the complete 17 digit vehicle identification number
---