How to complete an Indiana vehicle title check
If you are in Indiana, you are able to complete a vehicle title search from the comfort of your own home. This is a simple process and you can use a vehicle history report service online. The only information you need is the vehicle's VIN. This is the unique vehicle identification number that every car, SUV, truck and motorcycle has. The process is fast and easy if you have never done it before.
Reasons to get an Indiana vehicle history report
If you are going to purchase a used vehicle from someone you do not know, we recommend running an Indiana vehicle history report first. This is going to tell you a lot of important information about the vehicle that you might not know otherwise. For a small fee, you can access a lot of details online. For example, carrying out a vehicle title search will let you know if the car has a clean title and to ensure it belongs to the person without any lien holders. The report is also going to reveal whether this vehicle has any safety issues, relevant recalls or been in accidents. These are all things you want to know when you are purchasing a used car and that can affect its price. While you pay for an Indiana vehicle history report, it can also save you money.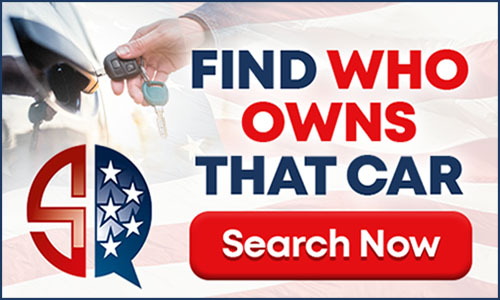 Information displayed on an Indiana vehicle title
The name and registered address of the vehicle owner
The year, make and model of the vehicle
the VIN or vehicle identification number
The license plate number
The date the vehicle was first sold
The issuing date of the vehicle
The release of liability form
Always secure your Indiana vehicle title
It can be easy to misplace items in your home. But you always want to make sure that you know where your Indiana vehicle title is. After all, this is going to prove you are the owner of your vehicle. It is recommended that you do not keep this document in your vehicle, as this can lead to fraudulent behavior if it falls into the wrong hands. Keep it secure somewhere in your home. This way. If you are ever choosing to sell your vehicle, you can use your Indiana vehicle title for the sale since it has a release of liability form. Know that if you do lose your Indiana vehicle title, you can obtain a copy of it for a fee.
Nationwide Vehicle Title Search
---
Frequently Asked Questions on Indiana Vehicle Titles
What to do if you lose your Indiana vehicle title?
A lot of people worry that if they lose their Indiana vehicle title that it is lost forever. However, it is possible to obtain a copy if this is the case. It will cost a fee and take a few weeks but it is not the end of the world. Therefore, if you want a copy of your Indiana vehicle title, you can do this online or visit a DMV office. You complete the forms and mail away the documents. Your Indiana vehicle title will then be sent to you.
---