How to Run a Virginia Car Title Search
When looking to run a Virginia car title search there are a multitude of online resources, such as SearchQuarry.com. You will need the 17 digits of your car's vehicle identification number which can be found in a multitude of locations including your Virginia car registration, car title and stamped on the car itself in multiple locations. Then you will simply enter the VIN into the required field and let the online resource search the VIN and decode it for you. There is typically a nominal fee for the vehicle history report, which also includes the vehicle title search, and you will then be prompted to download or print the report for your reference. One of the main reasons people run a Virginia vehicle title search, or vehicle history report, is because they are in the market to purchase a used car, truck, SUV or motorcycle. It's an important part of the buying process to find out if there are any pre-existing conditions that can cause potential safety issues or costly repairs down the road. Running a Virginia vehicle title search before purchasing a used vehicle is similar to running a background check on a potential employee that you might want to hire. It'll give you an objective overview of what you will be purchasing.
What You Might Find With a Virginia Car Title Search
Since a Virginia vehicle title search is part of the vehicle history report you can find out information such as; is the vehicle title clean or salvaged, have there been any major accidents, is there a recall on that vehicle, are there any safety concerns, some limited vehicle owner and license plate information, and verification that you are purchasing that exact vehicle and not engaging in some kind of fraudulent purchase. There are a multitude of reasons to run a Virginia car title search, all of which can offer some peace of mind that you are getting a good value for your money. Another benefit of using an online resource, like SearchQuarry.com, to run the car title search is that all searches are anonymous and confidential, so no one will know you've looked up the vehicle they're trying to sell. This keeps this part of the car buying process honest and ethical, it's good to do your own homework and not just take someone's word on it.
How to Get a Duplicate Virginia Car Title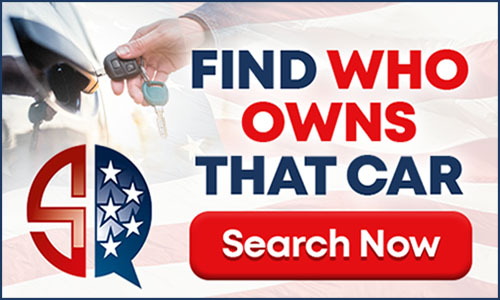 Anyone that needs to obtain a duplicate Virginia car title should visit the Virginia DMV website and make a request for a duplicate or replacement car title with this department. They are the only agency that will issues a certified duplicate vehicle title in the Commonwealth of Virginia. You will need to signup for a Virginia DMV account, which means providing them with your full name, VA driver's license number or social security number and date of birth. Once you've completed this sign up process you can apply for your duplicate Virginia vehicle title online. There will be a nominal fee to pay and a duplicate copy of your title will be mailed to you in a few weeks after processing.
Statewide Car Title Lookup
---
Virginia Car Title - FAQs
What can I find out from a Virginia car title search?
You can find out if the Virginia car title is clean or salvaged, the vehicle history, if there have been any major accidents, recalls and safety issues and some limited license plate and owner information.
---