How to conduct a South Carolina vehicle title search
Are you thinking about purchasing a used vehicle in South Carolina? It is absolutely essential to run a background check on that vehicle, before parting with any money. This will protect you from dodgy dealings, rogue sellers, and the nightmare situation of accidentally purchasing a used car which is unsafe to drive. You do not need to be an internet wiz to conduct a vehicle title search, or even to have access to a DMV office. It will take just a few minutes, an internet-ready device, and the vehicle's unique Vehicle Identification Number (VIN). In some cases it's possible to obtain a SC vehicle title search by performing a license plate lookup.
Why bother running a SC vehicle title search?
Running a South Carolina vehicle title search is the only way to ensure a used vehicle is safe, can be legally driven, and is not registered as stolen. When thousands of stolen and unsafe vehicles are sold across the United States every year, it is simply not worth taking any chances. Conducting a vehicle history check on your chosen car is especially important if it looks like you are getting the deal of the century. If something seems too good to be true, it probably is.
How do vehicle titles searches work in South Carolina?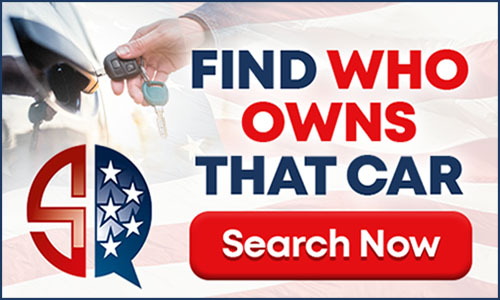 The process by which consumers can check out the history of a used vehicle is largely the same in every state. This is because every state's title search facility accesses a federally managed archive called the National Motor Vehicle Title Information System (NMVTIS). The car, motorcycle or truck you are thinking of buying will be printed with a unique identification number which was assigned at the point of manufacture. Using this number, you can access the NMVTIS archives to view a full report of the vehicle's history. Simply ask the seller to provide you with this 17-digit code, find a reputable online search facility, and you are good to go.
Understanding your SC vehicle title search results
Check out the vehicle history guidance on the NMVTIS website, ,for key information concerning title search results. In most instances, South Carolina vehicle history reports are fairly easy to decipher. The best result you could hope for is a 'clean' report. This means that the vehicle has never been listed as stolen, salvage, junk, fire damaged or flood damaged. If any of these latter four brands come up on the history without also being accompanied by a 'rebuilt' brand, you will not legally be able to register and drive the vehicle. Consumers should also check that the manufacturing year, make, model and registered owner of the vehicle match that displayed on the report. If there any discrepancies, you may be dealing with a fake VIN or a stolen vehicle.

Can find your South Carolina VIN number?
It is a legal requirement for any person selling a used car to disclose any information about the vehicle's history which may deter potential buyers. For this reason, the person you are dealing with should readily provide you with the vehicle's identification number. They should easily be able to find this number printed on the dashboard, driver's side door jamb, or on the vehicle's title papers.
Nationwide ar Title Search
---
South Carolina Vehicle Title Search FAQs
How can I get a copy of my SC vehicle title?
To get a copy of your SC vehicle title you will need to submit a request to the South Carolina DMV directly. You can order a copy of your SC vehicle title through their website or visit an office in person to make this request.
---