How to Complete a Nevada Vehicle Title Check
It has never been easier to carry out a vehicle title check in the state of Nevada. To get started, you will need the vehicle identification number, often referred to as the VIN. You can identify this by looking for a unique 17-digit code. This is going to allow you to check your vehicle title online in a simple way when you need to.
Before Buying Run a Nevada Vehicle History Report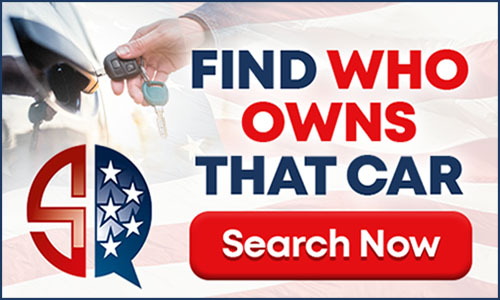 You will have to do your own investigations before purchasing a second-hand vehicle. The best way to do this is by running a Nevada vehicle history report. This is quick and simple but it is going to provide you with a lot of important information. For a small fee, you can make sure a car has a clean title and know if any issues, such as recalls, safety problems or lien holders. The process is designed to be simple so that everyone can search for a used vehicle. With this information, you can make an informed decision about a car, truck, SUV or motorcycle. Often, you can find out information that a seller does not tell you. You can typically run a Nevada vehicle history report with the license plate number or the 17 digit VIN associated with that vehicle.
The Information Disclosed on a Nevada Vehicle Title
The owner's name and address
The vehicle's model, make and year
The vehicle identification number or VIN
The license plate number
The vehicle's issuing date
The date the vehicle was first sold
A release of liability form
Avoid Keeping Your Nevada Vehicle Title in Your Car
It is always important to keep your Nevada vehicle title safe and somewhere you can find it. After all, this is going to demonstrate that you are the owner of your vehicle. You can keep this important document in a safety deposit box or somewhere secure inside your home. Just make sure that you know where it is if you have to access it. After all, it costs money to replace this important document if it gets lost. It's necessary to carry your Nevada car registration in the vehicle but not the NV vehicle title.
One place you should never store your Nevada vehicle title is in your SUV, truck or car. If someone is able to break into your vehicle, they would have access to your sensitive information and all about your car. What's more, since there is a liability form attached, they could sign the vehicle over to themselves and take your car. This is the last thing you want.
Vehicle Title Check By State
---
Nevada Vehicle Title Frequently Asked Questions
Can You Receive a Copy of Your Nevada Vehicle Title If You Lose the Original?
Yes, if you lose your original Nevada vehicle title, it is possible to apply for a duplicate copy. You are able to do this in-person at a Nevada DMV office or you can apply online. There should be a form you can download and fill out before mailing it away. Make sure that you pay the fee too. A copy of your Nevada vehicle title should be mailed to you within a few weeks of your application.
---