How to conduct a Colorado car title search
Millions of used cars are sold around the United States every year. With so many used cars changing hands, it is inevitable that not all sellers are trustworthy or honest about the history of the car. If you do not protect yourself by running a Colorado car title search, you may end up out of pocket and stuck with a car you cannot legally register or drive. Before agreeing to purchase a car or handing over any money, follow the steps outlined in this article to access the car's history. You'll need to choose an online service that offers car history reports and enter your 17 digit VIN into their search, like the VIN check offered by SearchQuarry.com.
Conducting your Colorado car title check
The federal database which holds information on every road car in the United States and by accessing this database, buyers can find out how many previous owners a car has had and other important information relating to its condition and safety. To find out everything you need to know about your dream car, all you will need is an internet-ready device, a credit card, and the Car Identification Number (VIN). The seller should disclose this unique 17-digit code as it is illegal to withhold information about a car's history from potential buyers. In most passenger cars, the VIN can be found on a metal plate located in the driver's side door jamb or the left side of the dashboard. Motorcycle VINs are usually printed on the side of headstock tubing.
When you are ready to conduct your Colorado car title check, choose an online search facility which links to the NMVTIS and type in the identification number. There is usually a fee to use these facilities, though it is rarely more than a few dollars. Having accessed the car's records you will need to check that the current owner has the right to sell the car. Then, you can check the title for any negative brands that may mean the car is not safe to drive or cannot legally be registered.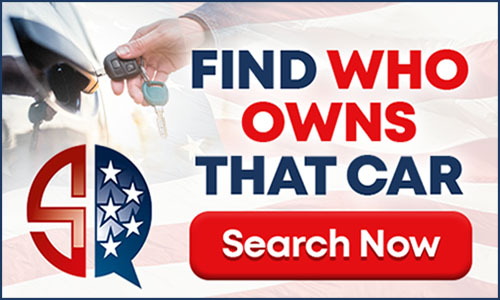 What are Colorado car title brands?
Car title brands are essentially labels which tell you key information about a used car's history. Not all title brands are deal-breakers but there are some especially negative ones to look out for – 'salvage' being one of the worst. According to the DOR, cars branded as salvage are not safe to drive and may not be legally registered. This may be the result of damage caused by a collision, accident, flood or fire. If your car title search turns up a 'salvage' brand, make sure it also lists a 'rebuilt' brand. This indicates that the car has been reconstructed and has passed all relevant safety checks.
Run a Vehicle Title Search in Other States
---
Colorado Car Title Questions & Answers
How can I tell if a Colorado car is stolen?
You may be dealing with a stolen car if the selleru2019s details do not match those listed on the caru2019s title. Fortunately, you can find out whether a used car has previously been stolen and is yet to be recovered by entering the VIN into the National Insurance Crime Bureauu2019s online database. Pass the selleru2019s details on to the authorities if you believe they are handling a stolen car.
---