How to Run a Utah Vehicle Title Check
A car title is one important piece of information every vehicle in Utah must own. For new vehicles, obtaining a car title is quite easy. All you need is to fill in and submit an application for a document that certifies you own the title to the car at the DMV. As simple as it may seem for owners of brand new vehicles, it is much more complicated to get the title for a used car.
Buying a used car comes with a lot of stress. Before you consider sealing that purchase deal, we suggest that you take a look at the vehicle title if your vehicle was registered in Utah. Many times, used car owners inherit unknown debts and car problems from the cars' previous owners, and they end up spending more money on the used car trying to clear up their name.
A Utah Vehicle title check takes all that away.
Running a Utah Vehicle Title Check
This process is easy and quick too. You can run a check within minutes and have all the information about the vehicle you need. Firstly, you need the 17-digit VIN of the vehicle. This is a unique number for every registered car, and every car has its own set of numbers. No two cars bear the same number, so any information attached to the VIN is not an error, neither does it belong to another car.
Internet search sites allow you to input the 17-digit code into their website, and it searches on your behalf and pulls up the details of the vehicle you seek if it has been registered in Utah.
With this check, you can avoid falling victim to scams looking to sell off cars that they may have stolen or have damages. Based on a report in 2019, the theft rate in Utah was particularly high, with about 5872 car theft offenses on record. A vehicle title check will tell you if the used car you're about to buy has been tagged stolen so that you don't get wrongly accused. You can also run a vehicle title search with certain online services with a license plate lookup instead of a VIN check.
What Information Would a Utah Vehicle Title Check Produce?
You should find some specific types of information in a Utah vehicle title check. Some are a bit more detailed than others, but generally, look out for these:
Utah vehicle Owner's Name and Address
Registration Information
Title issuing date
Vehicle manufacture year
Vehicle Make/Model/Year
VIN
Release of liability of vehicle
License Plate number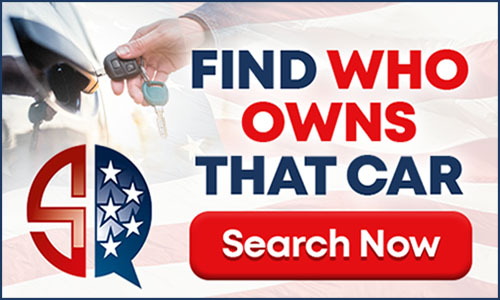 Should I Do an Additional Utah Vehicle Title History Check?
It is advisable to get a more in-depth history of a Utah vehicle title on sites like NMVTIS. Here, there is enough information to help you understand what you are getting into when you get a used car. These are some of the things to keep an eye out for:
Odometer reading: Some scammer auto dealers roll back the odometer reading of some cars to decrease the mileage and sell cars that are less than their worth for more. An additional vehicle title check will show any discrepancies in the odometer reading so that you know what you're buying.
Brand history: Motor vehicle titling agencies label some vehicles that have been in junkyards and refurbished with tags like "junk" or  "salvage". You put yourself at risk if you choose to buy any cars with such labels because they may just be death traps.
Outstanding Loans or debts: Some people try to sell off their cars when they have not finished paying off the loans attached to the car. Buying such a used car will mean the loans automatically transfer to you, and you cannot own the title to the car until they are paid off.
Statewide Car Title Search
---
Utah Vehicle Title Check FAQ
Why must I run a Utah vehicle title check?
1.A Utah vehicle title check is not mandatory for you, but it is crucial. 2.It will save you from making a bad purchase that you have to live with for a long time. It also keeps you from buying a car of less worth for a ridiculously high amount and saves you from possible disasters waiting to happen from faulty cars. 3.Find out all you need to know about the used car now with a vehicle title check. Is it truly worth your money?
---