How to run a North Dakota vehicle title check
A North Dakota vehicle title check is a phrase used to describe a background search on a registered road vehicle. Using a unique Vehicle Identification Number (VIN), consumers can find out important details about the history of a vehicle, such as how many previous owners it has had, and whether it has ever been stolen, scrapped, or rebuilt. This article will explain how vehicle title searches work in North Dakota, so that you can run a quick and easy background check on any used car you intend to purchase.
Why run a  North Dakota vehicle title check?
North Dakota VIN search facilities exist to protect consumers from rogue traders who would seek to conceal important information about the history of a vehicle. Running a vehicle title check means that you do not have to rely solely on the word of the person selling the car. For this reason, it is especially important to check out the history of a vehicle when purchasing based on an online ad, or from any person you do not know. Failing to do your research could mean you inadvertently purchase a stolen vehicle, or one which cannot be legally registered with the North Dakota Department of Transportation.
Running a vehicle title check in North Dakota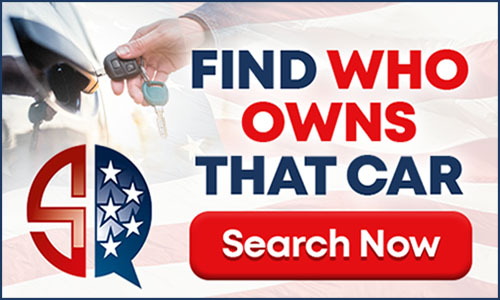 You do not need to visit the Department of Transportation to perform a vehicle title check, nor even leave the comfort of your own home. It will take just a few minutes, a credit card and access to the internet to find out everything you need to know about the history of any vehicle in the United States. The only information you will need is the car's unique VIN. This can usually be found printed on a small metal plate in the driver's side door jamb, or on the dashboard. Some older models of vehicle may not have a VIN plate installed but you can still ask the seller to provide this information, as it will be included on the vehicle's title slip.
Get started with your ND title check
Once you have the VIN ready, choose an online search facility to conduct your background check. There are dozens of online facilities suitable for North Dakota residents, all of which access a federal archive called the National Motor Vehicle Title Information System (NMVTIS). From the moment a new vehicle rolls off the production line, every sale, accident, repair and crime associated with that vehicle is automatically recorded in this database. Keep in mind that there is usually a charge associated with running a title search, though it is rarely more than a few dollars.
Understanding your North Dakota vehicle title search results
Vehicle history reports are relatively easy to understand. The results will include the make, model and production year of the car you intend to buy. Your first task will be double checking that these results match those of the car being advertised; if not, you are likely dealing with a fake VIN. Then, check the full report for any negative 'brands' that could mean the car is stolen or not fit to drive. For example, a 'salvage' brand without a 'rebuilt' brand would mean the car has been seriously damaged and cannot legally be driven. Other brands to avoid include 'junk', 'fire damaged' and 'flood damaged' – these all mean that the vehicle can only be used for spare parts or scrap.
How to protect your North Dakota vehicle title
If the North Dakota vehicle title check comes back clear, you are all set to go ahead with your purchase. Keep in mind that the seller must immediately sign over the vehicle's title paper over to you. Be sure to keep this document safe, as it proves you are the vehicle's current, legal owner. The vehicle title also has a detachable section to release the liability if you decide to sell the vehicle at some point. That way if the person who buys your used vehicle is liable even if they don't transfer the ND title information into their name
Nationwide Vehicle Title Search