How to Perform a Texas Vehicle Title Search
A Texas vehicle title search is a simple online process that only takes a few moments. First you need to find your 17 digit vehicle identification number, which is a unique serial code that is only applied to one vehicle, no two are the same. Then you'll need to choose an online service that offers vehicle history reports and enter your 17 digit VIN into their search, like the VIN check offered by SearchQuarry.com. Once you perform the search you will verify your vehicle and then proceed to the vehicle history report which also suffices as a Texas vehicle title search as well as offering up a lot of extra important information about any used vehicle.
How to Get a Duplicate Texas Vehicle Title
If you need to get a duplicate copy of a Texas vehicle title for a car, truck, SUV or motorcycle that you own, you've come to the right place. It's a very simple process to get a duplicate Texas vehicle title online or in person. The process is much easier online if you don't need the TX vehicle title certificate immediately. If you decide that you need it as soon as possible then your best option is to visit a Texas DMV office in person to request a duplicate vehicle title. You will need to bring your driver's license and registration card if you have it, which will have your license plate number and vehicle identification number listed on the card. There will be a nominal fee for a duplicate vehicle title and processing will typically take a couple weeks and sent to you via the USPS. Once you receive your new title it's a good idea to keep it in your safe or a secure location for future reference. If you have taken a loan out on the used vehicle you've purchased then the title holder is the bank and you will not be able to receive the title until your loan is paid off and then you can transfer the title into your name.
Information Listed on a Texas Vehicle Title
Owner's full name and registered address
Year, make and model of the vehicle
VIN, aka. vehicle identification number
License plate number
Date the vehicle was sold
Vehicle title issuing date
Release of liability, when selling the vehicle
The Importance of Running a Texas Vehicle Title Search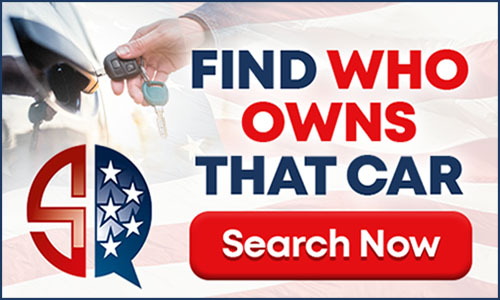 Running a Texas vehicle title search is mostly done when purchasing a used vehicle. The title search, which is also synonymous with a vehicle history report, will tell you a lot about that used vehicle which may not be know by the owner or not disclosed. Either way, it's a very objective way to look at a used vehicle to determine it's real value and it can also help someone to avoid a fraudulent situation. For example, if the vehicle has a salvaged title you will not be able to register it until you've resolved the salvage issue. Another example is if the vehicle title still has a loan, or lien holder, which means until that loan is paid off you do not actually own the vehicle. A vehicle history report can also alert you to accidents, recalls and known safety issues. All of this information is readily available as long as you have the 17 digit VIN number of that used car, truck or suv. This report will typically cost around twenty bucks and is a "best practice" procedure to perform before handing over any money or signing any loan agreement to purchase that vehicle.
Statewide Car Title Search
---
Texas Vehicle Title FAQs
What does salvage mean on my Texas vehicle title?
A salvage title means the vehicle was in a major accident and deemed a total loss by an insurance company. A salvage title can be fixed if repairs can be made to the vehicle for it to be safe to drive on the road. Then the new title will say "rebuilt salvage" which means it's been repaired and verified to be safe to drive
---