Performing a Nebraska Vehicle Title Lookup
The first thing people want to know is how to complete a Nebraska vehicle title lookup. This is a task that is very simple and you do not need a lot of information to begin. Namely, you are going to need the vehicle identification number or VIN. You can identify this by looking for a 17-digit serial code. You will also need to choose your preferred online service that you wish to use to obtain a vehicle history report. Of course, you can use SearchQuarry.com for all of your needs.
Obtaining a Nebraska Vehicle Title Copy
It is common for people to lose their Nebraska Vehicle title. If this happens to you, you can gain a duplicate copy of this document. This is a process that you can complete online or in-person at your local Nebraska DMV office. If you need your vehicle title quickly, it is recommended that you request a copy in person. However, if you are able to wait a few weeks, you can do this process online. It is quick and simple too, with anybody able to complete the steps to gain a copy of their Nebraska vehicle title. If you have not looked up for a Nebraska vehicle title before, you may not be aware of the details you can find. Indeed, there is a lot of important information contained in this lookup. For instance, with a Nebraska vehicle title lookup, you can learn about the information listed below.
Nebraska Vehicle Title Details
The full name and registered address of the owner
The VIN or vehicle identification number
The year, make and model of the car
The license plate number
The date the vehicle was sold
The title issuing date of the vehicle
A release of liability document
Run a Nebraska Vehicle Title Lookup Before Buying a Car
We know how exactly it can be when you finally find the car you have been looking for. You can be in a hurry to purchase it and get the keys to your new ride. However, before you do this, it is important to run a Nebraska vehicle title lookup. This is going to be very helpful and provide you with a lot of great vehicle information about the car that the seller might not tell you about. This includes whether the car has been in any accidents, if there have been recalls or there are any lien holders. In order to complete a Nebraska vehicle title lookup, you will need the VIN or vehicle identification number. You will also have to pay about $20 to run this NE vehicle title lookup.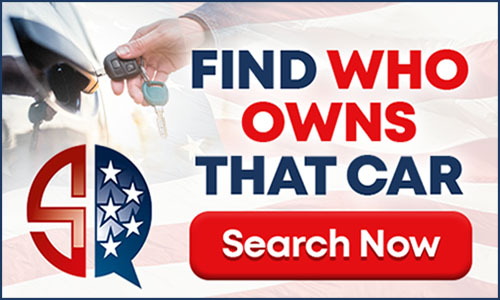 Search Car Titles By State
---
Frequently Asked Questions on a Nebraska Vehicle Title
Is a Salvage Vehicle in Nebraska Safe to Drive?
Any vehicle that has a salvage title is not going to be safe to drive on the road. It has been classified as a total loss by insurance companies since it has been in an accident and it has been damaged. In order to make this car safe to drive on the road again, it will be necessary to carry out repairs. This is going to create a rebuilt salvage title.
---