How to search a vehicle title in Arizona
Purchasing a used vehicle in Arizona can be risky business, especially when it comes to private sellers. As a buyer, you need to know whether the car, motorcycle, truck or bus you want is safe and legal to drive, and there is no guarantee that the person selling the vehicle will be honest about its history. Fortunately, you can protect yourself from rogue sellers quickly and easily, by running a vehicle title search on the used car you are hoping to purchase. In this article, we explain how this is done.
How does an Arizona vehicle search work?
Every new vehicle in Arizona and elsewhere in the United States is marked with a 17-digit identification number when it comes off the factory line. This unique code is known as a Vehicle Identification Number (VIN). Throughout the vehicle's life, every owner, accident, repair and insurance claim associated with that vehicle is logged in a database called the National Motor Vehicle Title Information System (NMVTIS). All the information recorded in this database is available to be viewed by the public, to help prevent unsuspecting consumers being conned by dishonest sellers. If a vehicle has been stolen or is being wrongly advertised as roadworthy when it is in fact salvage, conducting an Arizona vehicle title search to access the NMVTIS will bring this information to light. All you need to get started is your intended vehicle's unique VIN.
Where to find your Arizona vehicle VIN
Vehicle identification numbers are printed on small metal plates that are installed inside the vehicle. When you go to view a used car, look for the VIN plate under the windshield on the driver's side of the dashboard, or on the jamb of the driver's side door. If viewing the vehicle in person is not an option, ask the seller to send you the VIN instead. They will be able to find the number on the vehicle's registration certificate. Keep in mind that it is an offense to withhold information about a vehicle's history from potential buyers when selling a used car.
What to look for on an Arizona vehicle title search
First and foremost, buyers should confirm that the VIN they have been given for the vehicle is legitimate. You can do this by checking that the make, model and year listed on the vehicle's title match that of the car they are seeking to buy. Then, you should make sure the name of the seller matches that on the title. If the information brought up during your Arizona vehicle search suggests that somebody else owns the car, it may be stolen. Finally, check the vehicle title to see if any "brands" are listed. Vehicle brands disclose important information about the vehicle's history, such as whether it is has been rebuilt, flood damaged or salvaged.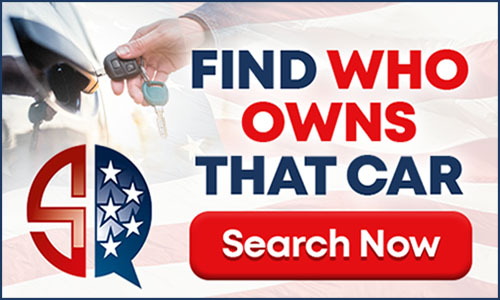 Start your Arizona vehicle title search
Your vehicle title search can be run entirely online and should only take a few minutes. Have the vehicle's VIN and a credit card to hand, as most search facilities charge a few dollars to access the data. It's considered a "best practice" procedure before purchasing any used car, truck or SUV
State By State Vehicle Title Search
---
Arizona Vehicle Title Questions & Answers
Are Arizona vehicle title searches free?
Typically only a VIN lookup, or VIN decoder is free. A vehicle history report and vehicle title search will cost a few dollars, which is considered a good practice before purchasing any used car in Arizona
---