How to Run a Vehicle Title Check in Hawaii
If you are in Hawaii, it is simple to run a vehicle title search. In order to do this, it will be necessary to have the vehicle identification number, which is commonly referred to as the VIN number. This is going to be a 17-digit number that is unique to the vehicle. In order to find out more about a car, you can use a vehicle history report service, which can be found online.  In addition, you can always use the VIN number to complete a Hawaii title check through the Honolulu Motor Vehicle Inquiry website online.
Obtaining a Hawaii Vehicle History Report
A lot of people choose to complete a vehicle history report in Hawaii because they plan to purchase a second-hand car. This report is able to review a lot of important information about the used vehicle. The good news is that it is easy to do this process online from the comfort of your own home. While it will cost a small fee, you can access private websites, as well as a government website to get this information.
When you are carrying out a Hawaii vehicle history report check, this can also involve a vehicle title search. This is going to be useful and it will inform you if the car has a clean title, plus if there are lien holders. What's more, you can find out if the vehicle has been part of accidents, been owned by more than one person, been part of a recall or has a safety issue and see details on all the vehicle features.
Therefore, receiving a Hawaii vehicle history report does cost you money. But it can be worth it. When you have all of this information on a vehicle, you can make an informed decision on whether you want to purchase it or not. It could actually end up saving you money.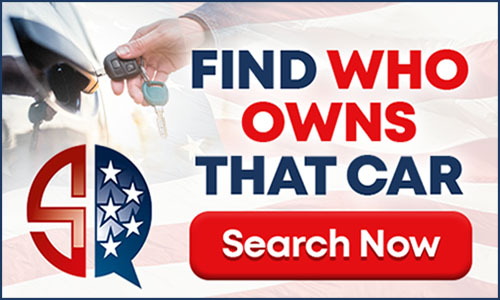 The Information Revealed on a Vehicle Title
The name and address of the vehicle owner
The vehicle's model and make, plus the year it was made
the vehicle identification number (VIN) and license plate number
The date it was first sold to an owner
The issuing date of the vehicle
The release of liability form
Keep Your Hawaii Vehicle Title Secure
It is essential you keep your Hawaii vehicle title safe and secure. This is going to demonstrate that you own a vehicle. You can always keep this document somewhere that is locked, such as in a safe or safety deposit box. This way, you can know where it is and ensure that it does not get lost or stolen. In particular, do not keep the Hawaii vehicle title in your car. This would mean someone could gain access to your personal information. They could even be in a position to sign the car, SUV or truck over to themselves.
In addition, having your vehicle title will be important when you want to sell on your car. This is going to prove that you own the vehicle and you are in a position to legally sell them it. Attached, you will find a release of liability form and bill of sale. This is something that you need for selling vehicles.
If you ever lose the original document, it is possible to have a certified copy of your Hawaii vehicle title sent to you. This will be from the Hawaii DOT and you will have to pay a fee for this service. Be aware that your vehicle title will be mailed to the address listed.
Check Vehicle Title Records By State
---
Hawaii Vehicle Title Search – Q&A
How can I get a copy of my Hawaii vehicle title?
In order to receive a certified copy of your Hawaii vehicle title, you will have to go to the Hawaii Department of Transportation website. There should be a form that you can download. You can fill this out with the necessary information and mail the form and pay the fee. You should receive your copy within a few weeks.
---