Running a Vehicle Title Check in Connecticut
There are a number of reasons why you might want to run a vehicle title check. In Connecticut, this can be done efficiently when you know where to begin. First of all, you are going to need the vehicle identification number or VIN. This is required on all cars, motorcycles and pickup trucks. This should consist of 17 characters and it should be entered into a vehicle history report service. Alternatively, you can run a title check in Connecticut via the State of Connecticut Department of Motor Vehicles website.
Getting a Connecticut Vehicle History Report
If you are wanting to purchase a used car, it may be beneficial to take a look at the vehicle history report in Connecticut. This can allow you to gain a better understanding of the car before you commit to buying it. The good news is that this is simple to do and you can require a Connecticut vehicle history report. This will cost a small fee to complete when you use private websites, as well as a government website.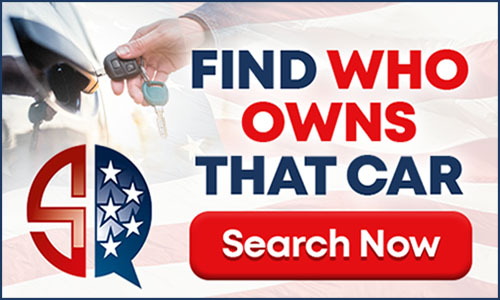 If you choose to run a Connecticut vehicle history report check, this can involve a vehicle title search too. This is going to alert you on whether the vehicle title is clean and you will know of any lien holders. In addition, you will be notified of any accidents the car has been involved in, as well as previous owners of the vehicle and any recalls or official safety issues. You can also find out more about the car's features. Therefore, getting a Connecticut vehicle history report will cost you money. But this can be a worthwhile investment since it can save you money before you purchase the car. For instance, it is going to let you know if there are any problems that you will have to repair and whether the car is worth the price you would be paying.
What a Connecticut Vehicle Title Will Include
The owner of the vehicle's name and home address
The model and make of the vehicle, with the year it was made
The vehicle identification number (VIN) and license plate number
The date the vehicle was first sold
The issuing date of the vehicle
The release of liability form
Ensure Your Connecticut Vehicle Title is Secure
It is important to remember that your Connecticut vehicle title is a vital certified document. This demonstrates the ownership of your vehicle. It is recommended that you keep your vehicle title document safe and somewhere that you know where you to find it. Do not keep your document contained within your vehicle. In the event of a break-in, this would mean that they had all of your personal details. With the original copy of the vehicle title, a thief could sign over your car to another person.
If you choose to sell your vehicle in the future, you can use your Connecticut vehicle title as proof that you own the vehicle. It can also be signed over to the new owner. For instance, you will find a release of liability form and bill of safe included with the vehicle title that is going to help during the selling process. If you do lose your vehicle title, it is possible to receive a certified copy from the Connecticut DMV. There will be a fee for this and it will be sent to the listed address on the vehicle registration document.
Vehicle Search By State
---
Connecticut Car Tile - FAQs
How Can I obtain a copy of my Connecticut Vehicle Title?
A form will be available for you to download from the Connecticut DMV website if you wish to obtain a copy of your vehicle title. You should mail in this form and pay attention to the requirements for your request. In addition, you will have to pay a fee. You will have to be patient as this process can take several weeks. You should receive your Connecticut vehicle title in the mail.
---