How to perform a South Dakota vehicle title check
After spending a while searching to buy a used car, you finally settle on one that seems just perfect. You must do a thorough check on that vehicle before you seal any deals. Used cars come with a lot of old baggage that you do not want to inherit. For instance, a report in 2016 detailed that there were about 1,756 instances of vehicle theft in South Dakota. You don't want to buy a stolen vehicle or one that's been involved in a hit and run. If the car was registered in South Dakota, you should perform a South Dakota Vehicle Title Check on the car first and ascertain that it is clean.
Running a South Dakota Vehicle Title Check
To run a South Dakota Vehicle Title Check is a simple process. All you need to do is input the 17-digit VIN into the South Dakota Department of Transportation's website or a vehicle title search website like searchquarry.com and run a search. This search doesn't take too long, and it produces information about the used vehicle. This 17-digit code is specific to one vehicle each, and so there is no possibility that your search will pull up details about another vehicle.
Checking to see what types of past or unsettled issues the vehicle has incurred can save a buyer from a lot of hassle like taking on pending debts. Sometimes the used cars may have debts attached to them that could be passed to you unsuspectingly. Such types of debts or loans may mean you cannot own the vehicle until they have paid off the debts.
Other types of vehicle history that you may find about a used car may include theft records, accidents, sales, vehicle specifications, and so much more.
Information listed on a South Dakota vehicle title
The Name and Address of the South Dakota Vehicle's Owner
The vehicle's year of manufacture
The model and make of the vehicle
Vehicle Identification Number (VIN)
License Plate number
The year the vehicle was sold
The title issuing date of the vehicle
The release of liability of the vehicle
What to look for with a South Dakota vehicle title check?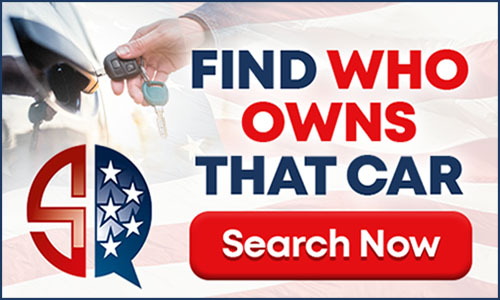 Some sites like the National Motor Vehicle Title Information System pull up more specific information about a used vehicle. This site searches out information on cars that have been recycled or have been in a junkyard. It helps you find information about theft and fraud-related issues in auto dealership. One critical piece of information to look out for is Vehicle Brand history. Often, vehicle titling companies label some vehicles with terms like salvage, junk, flood, etc., to describe those that have been damaged. Look out for used cars that have these terms so that you know the worth of the type of car you're buying. Some dealerships may want to sell you rebuilt or damaged cars for about the same price as one in good condition. It also advises you about the safety of the vehicle in the past, and if it is capable of harming you in the future.
Statewide Car Title Search
---
South Dakota Vehicle Title Search FAQ
Why Do I Need to Run a South Dakota Vehicle Title Check?
It is an important step in buying a used vehicle. It briefs you about the possible challenges or issues that may come with the vehicle. Apart from the already listed information, also look out for discrepancies such as a difference in the odometer reading that was recorded at the time of transfer of the vehicle. Check if the car is listed for a special type of use, like for rental purposes only, or taxi use. See if the car has a previous theft record or is currently labeled as stolen. If the car has a total loss history, that vehicle may be unsafe as it has been severely damaged previously. Running a South Dakota Vehicle Title check arms you with all this information and more.
---