The Process of Running a Wyoming Car Title Search
The good news is, if you are planning on carrying out a car title search in Wyoming, this is an easy process that you can do by yourself. It can all be done online when you have the car identification number. This is also referred to as a VIN and it is going to be a 17-digit VIN code. Every car has one and they are all different. Next, you can use an online service that is dedicated to vehicle history reports. For example, you can use the VIN search from SearchQuarry.com. 
Obtaining Another Copy of a Wyoming Car Title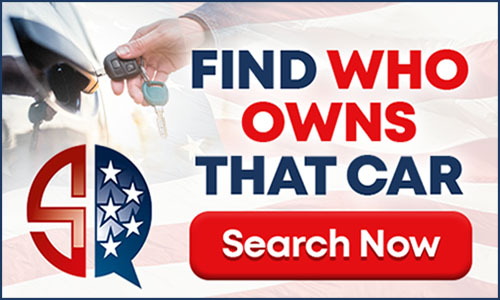 If you have lost or misplaced your Wyoming car title, you might be worried that you cannot obtain another copy. Of course, you have to remember that this is a very important document that you should keep safe. But you can request a duplicate Wyoming car title if something happens to yours. In order to do this, you can use your computer or go to a Wyoming DOT office. If you are attending in person, you will need your Wyoming driver's license, as well as a registration card. The process of obtaining a Wyoming car title is simple online but you may have to wait a few weeks to receive it. 
The Information Found on a Wyoming Car Title
The full name of the car owner

The registered address of the car owner

The

car

identification number or VIN

 

The year, make and model of the

car

The license plate number

The date the car was sold

The issuing date of the car

The release of liability form
Benefits of Running a Wyoming Car Title Check
If you have never run a Wyoming car title search before, you may be wondering what the big deal is. This is a process that is recommended if you are planning on buying a used car from a private seller. When you complete a Wyoming car title check, you are going to find out a lot of information about a car, truck or SUV. Indeed, this can include details that the seller has not mentioned. You can find out whether the car is really worth the asking price if you want to go ahead with the sale. 
A Wyoming car title search is going to share important details. This can include whether it has a salved title or if there are any lien holders. If the car has been in any accidents or there are any safety issues you should know about, it is all going to be contained in the Wyoming car title search. Again, all you need to have ready is the VIN. There will be a nominal fee that you should expect to pay for this service.
Run a Car Title Search By State
---
Wyoming Car Title FAQs
Should I buy a used car in Wyoming with a salvaged title?
If you are looking to purchase a car, it is not going to be good news to discover it has a salvaged title. This means that an insurance company has categorized the car as a total loss. In other words, it is not safe to drive this car on the road because it has been in an accident. However, this does not mean that the title cannot be fixed. Once repairs are carried out, it is going to be a u2018rebuilt salvageu2019 title. This means it can be back out on the road again. Therefore, if you are planning on buying a car with a salvage title, you will have to pay for the repairs first.
---