How to Complete an Idaho Car Title Search
If you want to run a car title search in Idaho, there are two ways you can do this. Firstly, you can visit an Idaho DMV office in person. Secondly, you can carry out his check online. Just make sure that you have the car identification number or VIN. This is going to be a 17-digit code that is unique to your car, truck or SUV. The good news is, this process is very simple and you do not have to be tech-savvy to run an Idaho car title search.
Receiving an Idaho Car History Report
If you are shopping for a car and are looking at used cars, you are going to benefit from obtaining an Idaho car history report. This is going to tell you everything you ought to know about a car before you purchase it. There are several websites online that are going to allow you to get a car history report in Idaho for a small fee. For instance, you can run a car title search to make sure that you are purchasing a car with a clean title. In addition, a report is going to show you if that car has been in an accident, if it has been recalled or there are safety issues you should be aware of. A lot of people do not get a car history report because it costs money. But it can actually be worth it if you uncover any details about the car that the owner has not alerted you to. There is a small fee for the vehicle history report and title search but it can offer you peace of mind so that you don't have costly expenses or safety issues down the road. There are multiple options for obtaining an Iowa title search, like SearchQuarry.com, that are anonymous and confidential. That means no one will know you are looking up their vehicle plus it's a whole lot more convenient than visit a DMV office in person.
Details Contained within an Idaho Car Title
The name of the owner of the car and their registered address
The car's model, make and year of release
The car identification number or VIN
The license plate number
The date it was first sold
The issuing date of the car
The release of liability document
Do Not Keep Your Idaho Car Title in Your Vehicle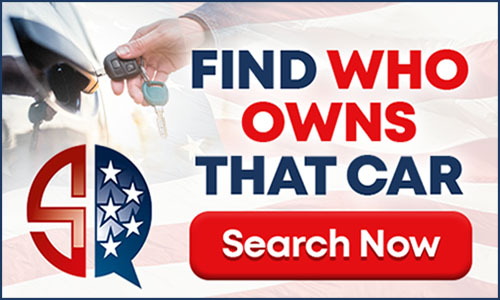 Unfortunately, if someone is able to get their hands on your Idaho car title, they can sign the car over to themselves. Thus, this is why it is recommended you do not keep this DMV issued document in your car. Instead, it is best to keep it somewhere safe and secure so that this does not happen. This makes sure your information stays personal. In addition, if you are going to sell your car or SUV in the future, you are going to need your Idaho car title. This is going to prove it belongs to you. There is also an Idaho release of liability form that can be used. If you lose your car title, you can receive a duplicate document for a small fee. It can be mailed to your registered address.
Nationwide Vehicle Title Search
---
Idaho Car Title FAQs
Is there a Way to Get a Copy of my Idaho Car Title?
Yes, it is possible to get a copy of your Idaho car title. You are able to do this in person at an Idaho DMV office. You can also choose to carry out this task online from home. You can visit the Idaho DMV website and download the appropriate forms. Once these are completed, simply send them in the mail and pay the fee. It can take several weeks to get your copy but it will be mailed to your home.
---