How to Run a Car Plate Search
The first step in being able to run a car plate search is to define the specific car information you want, as well as the reason you want to access these vehicle records. One of the most popular reasons to run a car plate search for researching a used car that someone wants to buy. A quick car license plate search or VIN search can reveal important information about a car that might not be disclosed from the seller, which can greatly affect the value of that used car. A plate search will show information about the vehicle options, manufacturer specs, if the odometer is accurate, if the car has been in any major accidents, if title is clean and to verify if the seller actually owns that vehicle. A car plate search can be performed on the fly with a smartphone, tablet or laptop, which means anyone can quickly research any vehicle while out shopping, to find out the truth about that car before handing over any cash. Utilizing online vehicle record resources like this can really benefit the buyer and give them leverage to bargain if there are any issues or discoveries that can bring down the value of used car. The process only take a few moments, here are the basic steps to researching a vehicle and running a car license plate search:
Write down the complete car license plate number, the VIN is ok to use too
Find a reliable public record website that offers vehicle history reports
Enter the complete car license plate into the search field and select a state
Search the vehicle and review the results to make sure the make and model match
Then proceed to obtain a vehicle history report for the car, these usually cost a few bucks
Review the important sections such as; if the odometer is accurate, if the vehicle title is clean, if there were any recalls or major accidents
You may also want to verify the title of the used car from the seller along with their driver's license to verify they are in fact the owner
Then you'll have all the information you need to make an informed purchase and uncover any issues that may not have been disclosed
There are also other reasons that people want to run a car plate search and obtain car owner information. These reasons must comply and adhere to the strict guidelines and privacy laws outlined by the DPPA as well as state privacy laws. Some of these reasons include business verification, fraud and insurance purposes, motor vehicle safety related issues, statistical reporting, commercial driver verifications and a few other acceptable reasons. The specific nature of your search for car license plate information must be used as intended and your name and contact information or business entity information may be collected before receiving certain car owner details. Remember that it is illegal and unethical to use your car plate search to harrass or stock someone or use it in any way not outlined by the privacy laws that frame this type of public record search.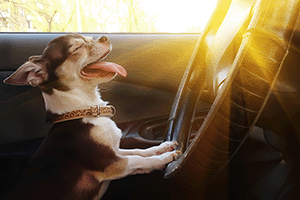 Car License Plate Options
There are other reasons that people run a car plate search, and those really depend on what is allowed in your state. Some of the other reasons that people run a car license plate search is for insurance claims, fraud and stolen vehicle searches, motor vehicle safety related reasons, business verification purposes and statistical research. Some limited car owner information is available however you will need to read through the allowable reasons set by the DPPA and the state's  privacy protection laws that are relevant
There are many options of different car license plate options from the DMV. The standard car plates for each state are stamped and embossed aluminum plates with the state's designation and colors. There are not typically options to choose from as the state issues a single standard plate to every registered vehicle unless the registered driver decides to pay for a different type of car license plate which may include the following options: 
Personalized Car Plates: These are customizable car plates that give people the option of choosing specific numbers and letters. A personalized plate must also be approved before being issued as nothing vulgar or offensive is allowed

 

Specialty Car License Plates: These plates represent different organizations or special interests such as conservation programs, nature protection efforts, military service branches, organizations and sports teams, to name a few.

 

Vanity Car Plates: The plates are similar to personalized plates however vanity plates typically designate a specific phrase or word. These have a character limit and are also subject to being audited for offensive language.

 

Disability Car Plates: These are reserved for people who have disabilities and allow people to park in the designated parking spots that are wider and closer to stores and businesses. These permanent plates are typically only given to those that are elderly or have permanent disabilities. If someone has a temporary disability, then a placard is issued that can be hung from the rear-view mirror.

 

Temporary Car Plates: These are issued when vehicles are newly purchased or being transferred to another state and are not yet registered in that new state. They are only to be used for a short time and come with a temporary vehicle registration in case that person gets pulled over for a traffic violation.

 

Vintage and Antique License Plates: These are plates that are original or facsimiles of original plates that may be different shapes and sizes and made of other materials such as porcelain. They are only issued for older vehicles from certain years. Their designs reflect the designs when the cars were originally manufactured

 

Commercial License Plates: These are license plates that are issued to vehicles that are used for commercial purposes, such as delivery trucks or vans such as Amazon delivery trucks or construction vehicles that deliver materials. Commercial vehicles are typically a different weight class and have more taxes and fees associated with their registration.

 
For all the different types of car plate options, there is a premium that must be paid to obtain these as only the standard license plates issue by the Motor Vehicle Department are paid for by your registration fees. A custom car license plate of any kind will mean that if you will need to pay that premium each year to keep it. 
Transfer a License Plate To a New Car
To transfer a license plate to a new car is relatively simple as long as you have all the required documentation. To make this transfer to another car will also vary depending on what state the car plate is registered in. Here are some of the basic steps to make this car plate transfer: 
Check with you state's DMV website to find instructions and forms needed to make this transfer.

 

Download the required forms and then mail them in to the DMV directly however, it is recommended that you visit a branch in person to make sure all the requisites are handled properly and this will also expedite the transfer by doing it in person.

 

Make sure the car plate you want to transfer has current registration tags and is in good shape. You can always order a new one from the DMV for a fee.

 

You may be issued a temporary registration that must be visible or taped to the windshield or rear window of the vehicle so that it's visible to law enforcement

 

Once you've received your new registration card or vehicle title with the updated information, then your car plate transfer is complete

 
How to Find Out if a Car is Stolen by License Plate
There are free and anonymous online resources that can be used to check if a car has been stolen by its license plate number. One of these resources is offered by the Department of Justice, they have a resource called NMVTIS, which is the National Motor Vehicle Title Information System which was created to protect consumers from fraudulent sales of stolen vehicles or vehicles that have serious issues with them. There is quite a bit of vehicle title fraud and stolen vehicles that sold each year and this resource can be used by anyone research a car by VIN or car license plate number. According to the National Insurance Crime Bureau, there were over 745,000 vehicles stolen in 2022. With that in mind, if you are wanting to buy a used car, it might be a consideration to use this resource to research that car before making a purchase.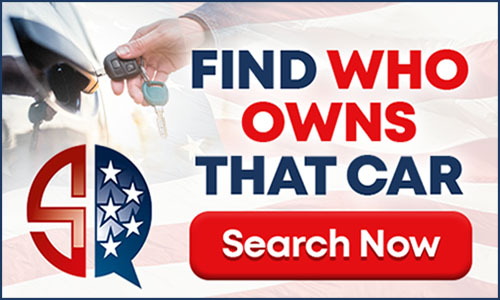 Run a Car Plate Search By State
---
Car License Plate Search - FAQs
Can I search the owner of a car with a license plate number?
It is possible to find the owner of a car by the license plate number. You can contact the DMV directly and make a car owner request as long as you have an acceptable reason according to the laws and regulations of the state you live in. You can also hire a private investigator to search on your behalf. Additionally it is possible to lookup car owner information from certain vehicle public record websites as long as your reasons for searching fall under one of the acceptable DPPA reasons.
What will a car plate search tell me?
A car license plate search can offer you insights into the vehicle of interest such as the make and model of the vehicle, VIN number, manufacturing information about the car as well as the vehicle history and potentially some limited owner information
How do i put a license plate on a car?
If you have two license plates then the one in the back will have the registration stickers on them and the one in the front will be without stickers. Find the pre-drilled holes on the front and rear bumper and make sure to have the correct Philip-head screws that match the threads on the pre-drilled holes. Then only use a hand screwdriver so that you don't over tighten the screws or strip them. Then just hand tighten them until they are snug and that then you are done.
---