Lookup a Colorado License Plate Number
With over 5 million people living in Colorado and as many cars, trucks, SUVs and motorcycles on the road, a Colorado license plate lookup is a common occurrence. Many people want to know more about a vehicle on the road for safety reasons or perhaps there is an abandoned vehicle on their property or maybe they're in the market for a used car and want to know it's history. There are a multitude of reasons to know more about a vehicle and unless you're looking up your own vehicle. This is where SearchQuarry.com has come to the rescue, with the easy to use license plate lookup tool, anyone with a smartphone or computer can lookup vehicle information on the fly, a service not offered by any state run vehicle department. To begin all someone needs to do is enter the full plate number into the search fields and go. Next, the user will need to verify and select a valid reason to lookup this information as framed in the conditions of a vehicle plate search. Then once all the conditions of the search are satisfied, results will be displayed. These may include vehicle owner information, the history of the vehicle, vehicle specs, vehicle vitals and more.
What Can Be Found With a Colorado License Plate Search
Vehicle Owner Information
Vehicle Specification and Options
The History of the Vehicle
A Title Search to see if the Vehicle Title is Clean
Vital Statistics of the Vehicle
Relevant Photos and Videos of the Vehicle
Vehicle Junk and Salvage Records
Accidents, Recalls and Safety Issues
Odometer Verification
While a multitude of information can be revealed through this type of vehicle lookup, it's important to note that personally identifiable information about the vehicle's owner might not accessible via these services due to federal and state privacy laws. However, in some cases, such as a hit-and-run accident, and some legal matters, law enforcement or insurance companies may be able to access more detailed records through proper channels. 
Why Do People Run a Colorado License Plate Lookup?
The reasons for conducting a Colorado license plate lookup are varied. For some, it's a tool for preliminary research when buying a used vehicle. Understanding a vehicle's history can be crucial to making an informed purchase, as it might reveal past issues, such as serious mechanical faults or involvement in accidents. It can also let the buyer know if there are any title issues or if there is a lien on the vehicle. It is a great way to verify the legitimacy of a used car purchase as well as the integrity and value of a used car.
Another common motivation is related to safety. For instance, in the case of suspicious activity involving a particular vehicle, a license plate lookup can help to confirm or dispel concerns. Law enforcement agencies regularly use this type of information to aid in their investigations. If you feel there is a suspicious vehicle in your neighborhood you can contact your local police to investigate it. 
Insurance companies, too, use license plate lookups as part of their work. Verifying vehicle details helps them to provide accurate insurance quotes and investigate claims more effectively. There are also other business related searches that can access personal information regarding a vehicle search, however depending on the reasons for the search, some personal information may be limited.

Privacy Concerns Surrounding Colorado License Plate Lookups
As with any public record search tool that provides access to potentially sensitive data, license plate lookups raise certain privacy concerns. The potential misuse of this data by bad actors can lead to problems like stalking, intimidation and other forms of harassment. 
Many people feel uncomfortable knowing that their vehicle details are easily accessible online, even if their personal information isn't directly linked. The Colorado Driver's Privacy Protection Act (DPPA) limits the availability of personal information from motor vehicle records, however there is still a lot of information available in Colorado with a simple license plate search or VIN check. It's important to make sure that when researching Colorado vehicle records to use a reliable and safe resource. It's important to make sure the website you are accessing has a valid security certificate and is well established. It is also important to review Colorado privacy laws as they are updated annually. 
About Colorado License Plates
In Colorado, license plates are issued to trailers, motor homes, passenger vehicles, commercial vehicle, trucks, SUVs, and motorcycles. There are two basic categories of plates, specialty or custom license plates and  standard license plates. Both standard and specialty plates need to be displayed the same with registration stickers on the rear plate only. If you need to obtain license plate for a new vehicle or replace one's on an existing vehicle or request specialty plates you will need to do so within the first 30 days of your purchase. When doing so you will also need to add new tags to the rear plate. If you choose to go with custom plates, it will typically cost a bit more. According to the Colorado Motor Vehicle Department, there are 133 different types of different license plates available in 2022.
In Conclusion 
Colorado license plate lookups serve as a useful tool for several practical applications, from vehicle purchases to insurance and law enforcement uses. However, the same tool also opens up a myriad of privacy concerns. As the use of such lookups continues to grow, a balanced approach is required. It is important to ensure that the benefits of such services are accessible while robustly protecting personal privacy and upholding federal and state privacy laws. Ultimately, society must continuously grapple with the delicate balance between transparency, usefulness, and privacy. 
Run a License Plate Search By State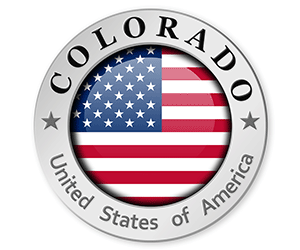 ---
Colorado License Plate FAQs
Can I choose what my Colorado license plate says?
Yes, those are called specialty license plates and you can obtain them for a small fee from the Colorado DOT directly
What is a Colorado license plate lookup?
A Colorado license plate lookup is a tool that provides information about a vehicle registered in Colorado using its license plate number. It can reveal information about a vehicle's history, title status, accidents and recalls, and some limited owner information depending on the reason for the search and who is searching.
Are Colorado license plate lookups legal?
Yes, it's legal to perform a license plate lookup. However, the information has strict rules on what can be accessed by the general public. Personal identifying information is protected by law and can only be accessed for specific reasons.
How much does a Colorado license plate lookup cost?
This depends on the website service you are using. Some offer free basic information while others might charge for detailed reports such as vehicle history reports.
Can law enforcement access more information than the general public through a Colorado license plate lookup?
Yes, in certain situations such as a criminal investigation, law enforcement agencies can access more detailed information about the owner through proper channels.
How do I run a Colorado license plate lookup?
There are several online services that provide Colorado license plate lookup services. Always choose a reputable platform to ensure the accuracy of information and to protect your own privacy.
Why might someone run a Colorado license plate search?
People might use it to learn more about a used vehicle they're considering buying, to investigate a suspicious vehicle, or for legal and insurance purposes.
---