New Jersey License Plate Lookup Options
New Jersey Motor Vehicle Commission is the department responsible for maintaining legal records of motor vehicles. From issuance of licenses to running searches upon request, everything is managed by the department of the Motor Vehicle Commission. If you're interested in performing an online New Jersey license plate lookup use the above form. Note that this search is via a private database and some results may be limited.
When it comes to license plates, the department offers a great variety and choices to select from. Though the size and format of plates is standardized, people can still have customized plates, which is subject to the rules and regulations set by the law.
License number plates can vary from standardized plates to special personalized ones. Special plates include wheelchair symbol plates and placards, sports plates, and dedicated plates, to name a few. They can be symbolic of organizations, volunteer workers, particular professions, military personnel, and special vehicles.
Replacing Damaged New Jersey License Plates
If your license plates have been damaged in an accident or under any other situation, you can replace them by visiting a local Motor Vehicle Commission Agency. Provide them with your current registration certificate and ID along with the required fee, which is $6 for standard plates and $11 for special or dedicated plates. A new set of plates will be released in your name and you will have to return the old one to any New Jersey MVC Agency or Regional Service Center.
Lost or Stolen New Jersey License Plates
If you want to replace a lost license plate or the one stolen with a new set of New Jersey license plates having the next possible number, you will need to fulfill some legal formalities, including filing an official police report with the municipality and keeping a copy of the filed report as evidence. Once you have filed the report, visit the nearest MVC agency and provide them with your ID and current certificate of registration. Followed by this, you will also have to pay a fee for the license plates, which depends upon the type of plate you want to replace with. Standard plates are charges at $6 while special or dedicated plates are charged an $11 fee.
The New Jersey Department of Motor Vehicle Commission does not entertain any online requests for license plate look up. You will have to visit an MVC office in person and apply for a search. You can also use secondary sources, such as searchquarry.com, to help you find relevant information by remaining within the legal brackets.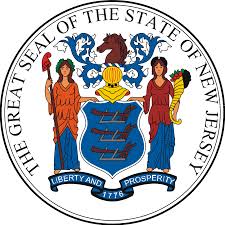 ---
Can I lookup the owner of a New Jersey license plate?
It is possible to lookup the owner of a New Jersey license plate if you have a valid reason according to the New Jersey DPPA regulations. It's possible to perform a New Jersey plate search from the MVC, by hiring a private investigator or by using the resources of a public records website.
---