How To Run a New Jersey License Plate Lookup
There is no learning curve to running a NJ license plate lookup. The process is straight forward and all you need to begin is the full NJ plate number and a valid reason for running this search. Information you might find include the vehicle history, vehicle title status, owner information, vehicle specs to name a few. To start, enter the full plate number above and select the state of the license plate and hit enter. Once you've read through the terms of the search and selected a valid reason for your research, you can proceed to finding out about the vehicle information attached to that license plate number. One of most popular reasons people use this NJ license plate lookup resource is when purchasing a used vehicle, someone can run a plate or VIN search and find out all the vehicle specifications and options, run vehicle history and find out if the vehicle was in a major accident or had some major mechanical issues that rendered the title to be salvaged. Not every person or dealership selling a used vehicle is upfront or may not even know certain things about the vehicle they're selling and this gives the buyer more objectivity and the ability to more accurately value their future vehicle purchases. There are also a multitude of other reasons people use this resource, as outlined in the . It is also important to note that this public information is a service only provided by SearchQuarry.com and not the motor vehicle department. Our resources are intended for unofficial uses and verification purposes only. If you have difficulties with your search you can reach out to our customer support via phone, email or blog.
About New Jersey License Plates
When it comes to NJ license plates, the department offers a great variety and choices to select from. Though the size and format of plates is standardized, people can still have customized plates, which is subject to the rules and regulations set by the law. These plates range from military veteran license plates to special interest plates. Some can have spaces or special characters that are not used on standard NJ license plates. Specialty plates include wheelchair symbol plates and placards, sports plates, and dedicated plates, to name a few. They can be symbolic of organizations, volunteer workers, particular professions, military personnel, and special vehicles.
Lost or Stolen New Jersey License Plates
If you want to replace a lost license plate or the one stolen with a new set of New Jersey license plates having the new plate number, you will need to fulfill some legal formalities, including filing an official police report with the municipality and keeping a copy of the filed report as evidence. Once you have filed the report, you can obtain your new plates. If your NJ license plates are damaged then you can obtain a duplicate license plate by mail.
License Plate Check By State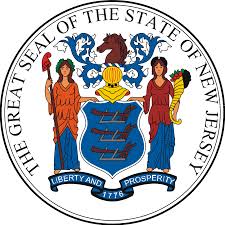 ---
NJ License Plate Lookup Q&A
Can I lookup the owner of a New Jersey license plate?
It is possible to lookup the owner of a New Jersey license plate if you have a valid reason according to the New Jersey DPPA regulations. It's possible to perform a New Jersey plate search from the MVC, by hiring a private investigator or by using the resources of a public records website.
---