Rhode Island License Plate Lookup Options
Motor vehicle-related matters fall under the jurisdiction of the State of Rhode Island Division of Motor Vehicles, a division under the Rhode Island Department of Revenue. It offers a number of services regarding vehicle information and license plates, including information on vehicle registration, titling, licenses, identifications, and license plate registration and ownership. To begin an online Rhode Island license plate lookup use the form above.
The State of Rhode Island Division of Motor Vehicles offers a number of license plates to choose from for your vehicle. They include Standardized license plates, Preferred plates, Wave a plate, Sailboat plate, Veteran plates, Special design charity plates, and a few others, such as amateur radio operator, firefighter, and electric hybrid. The veteran plates include Prisoner of War plates, Purple Heart, National Gold Star Parent, Disabled Veteran, and the National Guard plate.
These plates are issued at standardized charges depending upon the type of license plate you order. A fee table is published on the department?s website from where you can check the fee for each kind of license plate. You can even have a personalized license plate; however, it should be within the set parameters issued by the department.
Users can use the online service option of the department though their official website. However, only limited services are offered online in order to keep a check on the usage and flow of information being provided and to keep the services transparent. For instance, you can request for license plate lookup in person at any of the department?s office as there are no online options to avail this service.
You can also use third party sources and websites to avail search services that are otherwise not officially provided by the state. SearchQuarry provides reliable and efficient services in this regard. Their dealings are not limited to license plates only; instead, they also provide information on other motor vehicle records.
You can download forms from the official website of the State of Rhode Island DMV and submit them in person at any of the Rhode Island DMV office near you, along with the required fee for the services. Remake and cancellation forms are provided separately. You will have to submit them under the listed offices that are published on the department?s official website.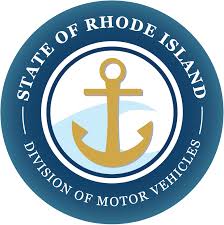 ---
Can I search a Rhode Island License Plate Number?
In order to run a Rhode Island license plate number you will need the full plate number. Then you can either visit the DMV, hire a private investigator or use a public records website, like SearchQuarry.com.
---