Vermont License Plate Lookup Online
License plate lookup services are useful tools for Vermont drivers for a few reasons and with the SearchQuarry.com vehicle record search tool, this can be accomplished online from any device that has an internet connection. The process is simple, start out by entering the full Vermont plate number into the search form followed by selecting a valid reason for performing the search, when prompted. Then once the vehicle information is populated there will be a few options to choose from. Depending on the reason for running the can run a vehicle history report, find out details about the vehicle owner, check on the status of the title, find junk and salvaged records, verify vehicle options and vital statistics and more. This search tool is unofficial and intended for verification purposes and is not offered by any motor vehicle department. There is also a support feature if anyone has questions, concerns or needs some help with their search, which they can reach via the blog on this page, email or phone call.
Why Perform a Vermont Vehicle Record Search?
There are of course many reasons people want to know more about a vehicle or the vehicle owner. One of the top reasons people of Vermont run a vehicle record search is when they're in the market to buy a used car, truck, van, SUV or motorcycle. A quick search via the VIN or license plate number can reveal the history of a
used car
, vehicle specs and options, owner details, title information, salvage and junk records, to name a few. Being able to access this information on the fly gives people confidence with their buy or can illuminate issues that were previously unknown. Has the vehicle been in a major accident and the
title is salvaged or junked
? Are all the reported features listed by the seller accurate? .. and the list goes on. There are other reasons that people use this resource for such as driver safety related situations, if the car was involved with some criminal activity or to find out if a car has been abandoned. There are many reasons that are acceptable searches via the state and federal privacy laws, so make sure your search satisfies those directives.
Information That May Be Available With a Vermont License Plate Search
Owner Details of a Vehicle

Vehicle Options and Specs

History of the Vehicle

Vehicle Title Status

 

Salvage and Junk Records 

 

Vital Statistics of The Vehicle 

 

Accident and Loss Records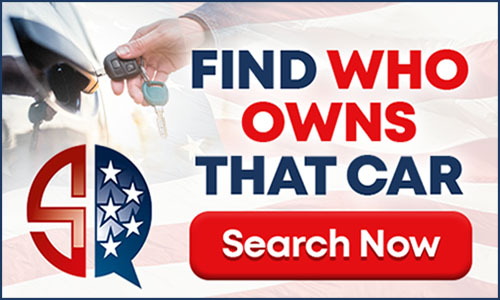 A Fun Fact About Vermont License Plates
Vermont, as most east coast states, started requiring automobile owners to have visible license plates on their vehicles in 1905. There were one 3 digits on the license plate, which means there were less than 1000 vehicles on the road at that time. Then in the 1940's Vermont adopted the slogan "Green Mountains" that was proudly displayed on their license plates. Today there is a multitude of options for specialized and custom plates.
Vehicle Information By State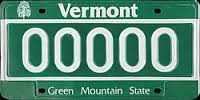 ---
Vermont License Plate Check FAQs
Can I run a search on a Vermont license plate number?
It is possible to run a Vermont license plate search if you contact the DMV directly and have an appropriate reason to do so. Other options to run a Vermont license plate search is hiring a private detective or using an online vehicle records website that offers license plate and VIN information.
---