The Utah License Plate Lookup Tool
The Utah License Plate Lookup Tool is a vehicle record resources that can be accessed on the fly to find valuable information about a car, truck or SUV or motorcycle. This plate search tool can be used by anyone with any device and an internet connection. With this search, people of Utah can find vehicle owner details, vehicle history reports, check on the status of a vehicle title, accidents and salvage records, vehicle options and specifications and much more. This powerful search tool is unofficial and intended for verification purposes only. There is also a support feature where users can reach out with questions or guidance via email, blog or phone call. This service is not offered by any motor vehicle dept. in Utah.
Benefits of Running a Utah Vehicle Record Search
One of the most popular reasons, and top benefits, of running a Utah vehicle record search is for researching used vehicles that people want to buy. A quick search via license plate number or VIN can reveal the history of the vehicle, owner information, title verification, vehicle specs and more. The SearchQuarry.com Utah vehicle record resources allow people, for specific reasons, access a multitude of information on the fly that can help them make more educated purchasing decisions and verify and validate the worth and safety of a vehicle they are interested in buying. Other reasons people use this resource is to find out about an abandoned vehicle or a vehicle that was involved in criminal activity or fraud.
Types of Utah License Plates
Antique plates
Collection plates
Disabled plates
Color of Utah plates
Historical license plates
Personalized plates
Special group plates
Exempt plates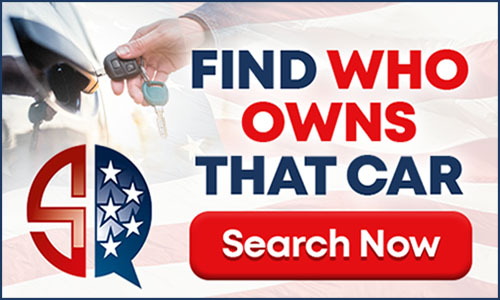 Fun History Facts About Utah License Plates
Utah automobile owners started being required to display license plates on their vehicles in 1909 but it wasn't until 1915 when the state started to issue them to automobile owners. The first Utah license plates were white with embossed green numbers.
Perform a License Plate Check in Other States
---
Utah License Plate Lookup Questions and Answers
Can I search a license plate number in Utah?
You can search a Utah license plate number if you have the full plate number and have verified your reason for searching the license plate number falls under the DPPA regulations.
---