Utah License Plate Lookup Options
The Utah Division of Motor Vehicles is the authoritative department to manage license plate searches and other matters concerning motor vehicles. The department has limitations as to what vehicle and license plate information is available. To begin an online Utah license plate lookup use the above form. Results may be limited depending on what state you are requesting license plate records for.
No data is released to any person unless they fulfill the preset requirements which are defined under Utah Law and the Federal Driver's Privacy Protection Act. Upon request, Utah motor vehicle records are released only to the subject of the records, their attorney or legal representative, law enforcement agencies, companies authorized to have these records, and other few entities. To use the above license plate search you must agree to the terms and conditions.
Some of the conditions for records to be released include:
The records would be released to the person who submitted them
If the vehicle is owned by an incorporated business, an officer of the corporation will be authorized to have access to the records
Government agencies, which also include courts and law enforcement agencies
When needed in relation to criminal investigations or in the event of any legal proceeding.
Motor vehicle records are available at standard charges. However, it requires legal verification by the record owner, lien holder, or anyone else entitled to have access to such records. A fee needs to be paid after formally subscribing through online title, Lien and the Registration Service (TLR) service. Submission of Form TC-890, which is ?Release of Protected Motor Vehicle Information? with the DMV, can also be another way of having legal authority to have access to motor vehicle records.
The in-person request charges are $3 per printed file set, $4 for the file to be printed and faxed to the owner, and $6.5 for a microfilm to be released in the name of the authorized subject. A similar fee structure is followed for telephonic requests of accessing motor vehicle records.
You can also contact the department to buy different kinds of license plates. There are a wide range of choices available, from ordinary to special license plates. Special license plates include;
Antique plates
Collection plates
Disabled plates
Historical Color of Utah plates
Historical license plates
Personalized plates
Special group plates
Exempt plates
You can also use third party sources, such as searchquarry.com, to look up license plates. Start your Utah license plate lookup with the form above.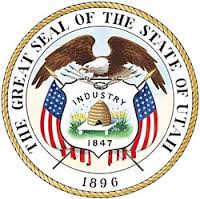 ---
Can I search a license plate number in Utah?
You can search a Utah license plate number if you have the full plate number and have verified your reason for searching the license plate number falls under the DPPA regulations.
---