Tennessee License Plate Lookup Tool
Anyone in Tennessee with an internet connection and a smartphone or computer can lookup license plate information with the SearchQuarry.com Tennessee License Plate Lookup Tool. This resource gives people access to vehicle related information on the fly from any device. The process of using this tool is simple. First, enter the full TN license plate number into the search form. Next, select an acceptable reason to perform your plate search, only certain reasons are allowed to access specific vehicle information such as owner details, according to state and federal privacy laws. Then after you've successfully completed those couple of steps you can access vehicle information such as owner info, vehicle history reports, title checks, vital vehicle statistics and more. The SearchQuarry.com license plate search tool is unofficial and intended for verification uses. This service is not provided by any motor vehicle dept. in Tennessee.
Reasons To Run a Tennessee Vehicle Record Search
There are a lot of  reasons people want to lookup vehicle information in Tennessee. It can be a person researching a used car they want to buy, someone trying to find owner details for specific reasons, a person that wants to know the title status of a car, and the list goes on. The most popular reason people want to lookup a Tennessee vehicle record is when they want to know more about a used car they want to buy. With a VIN or TN license plate search a person can obtain the information necessary to make an educated decision about a used car, especially if not all the details or history of the vehicle were disclosed by the seller. Important questions can be answered discretely by the potential buyer such as, is the vehicle title clean or salvaged or junked, or if there were any major accidents or safety issues. A quick Tennessee vehicle record search answer all those questions and it can be done on the fly with any device.
What You Can Find With a Tennessee License Plate Check Online
Owner Information For That Car 

 

A Complete Vehicle History Report 

 

Vehicle Options and Manufacturer Specifications 

 

Vehicle Title Verification 

 

Salvage and Junk Records 

 

Vital Statistics of The Vehicle 

 

Accident and Damages Records 

 

Total Loss Records

 

Odometer Verification

 
Types of Tennessee License Plates
Antique and Vintage Auto License Plates
Clubs and Special Organizations
Collegiate
Standard Tennessee Plates
Emergency and Safety
Environmental and Conservation
Fraternity or Sorority
Tennessee Hospitals
Military and Memorial
Sports Teams
Tennessee Arts Commission
Wildlife/Animal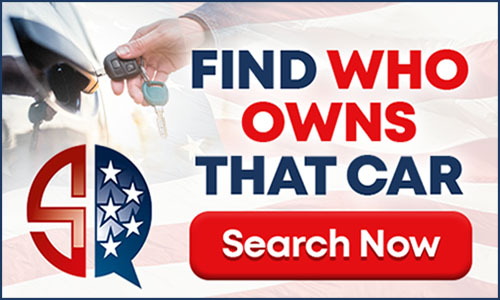 A Brief History Lesson About Tennessee License Plates
Tennessee began the process of making automobile owners have visible license plates in 1905 however, it wasn't for another ten years that the state issued them. From 1905-1910 automobile owners were required to provide their own. The original TN plates were a dark blue with embossed white numbers on them and today there are a multitude of TN plates that come in all different designs and colors.
Perform a License Plate Lookup By State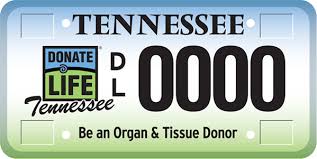 ---
Tennessee License Plate Search FAQs
Can I run a Tennessee license plate search?
You sure can, with 3rd party public record websites, like SearchQuarry.com, you can lookup vehicle information with a Tennessee license plate number as well limited owner information as long as you have a valid reason.
---