Tennessee License Plate Lookup Tool
Anyone in Tennessee with an internet connection and a smartphone or computer can lookup license plate information with online public record websites. These resources give people access to vehicle related information on the fly from any device. The process of using this tool is simple. First, enter the full TN license plate number into the search form. Next, select an acceptable reason to perform your plate search, only certain reasons are allowed to access specific vehicle information such as Tennessee vehicle owner information, according to the state's driver privacy laws. Then after you've successfully completed those couple of steps you can access vehicle information such as owner info, vehicle history reports, title checks, vital vehicle statistics and more. It's important to note that most online public record resources offer vehicle information for research and verification purposes only.
Reasons To Run a Tennessee Vehicle Record Search
There are a lot of  reasons people want to lookup vehicle information in Tennessee. It can be a person researching a used car they want to buy,  a person that wants to know the title status of a car, and the list goes on. The most popular reason people want to lookup a Tennessee vehicle record is when they want to know more about a used car they want to buy. With a VIN check or TN license plate search a person can obtain the information necessary to make an educated decision about a used car, especially if not all the details or history of the vehicle were disclosed by the seller. Important questions can be answered discretely by the potential buyer such as, is the vehicle title clean or salvaged or junked, or if there were any major accidents or safety issues. A quick Tennessee vehicle record search answer all those questions and it can be done on the fly with any device. Here are some of the top vehicle record searches people perform in the state:
Tennessee used car buyers can verify the condition and history of a used car before purchasing. Often times people want to verify the vehicle is safe as well as making sure it is a good value and there are no hidden issues.

 

Automobile Insurers use this data to assess risk and calculate premiums. They also use Tennessee vehicle owner information to determine accident fault in their own internal investigations.

 

Law enforcement authorities may use a Tennessee license plate check to follow up on accidents or criminal activities.

 

Private detectives often use this tool in their investigative processes, as well as using the Tennessee license plate owner information to locate someone via skip tracing.

 

lienholders and debt collectors can locate assets if they need to repossess a vehicle for non payment on someone's loan.

 

Sellers can prove the legitimacy of their vehicle's condition and history to potential buyers.

 

Lawyers might use vehicle history in cases such as divorce settlements or accident litigation, and other various court hearings.

 

The check helps in identifying violators of traffic rules with automatic license plate readers on toll roads or in the city.

 

It can prevent potential fraud in car transactions. A quick plate check or VIN check can let someone know if a vehicle is stolen. This can be researched anonymously though both public record websites and the National Insurance Crime Bureau website.

 

Automobile enthusiasts can decode the plate number or VIN to research a vintage car, truck or motorcycle.

 
What You Can Find With a Tennessee License Plate Check Online
Owner Information For That Car 

 

A Complete Vehicle History Report 

 

Vehicle Options and Manufacturer Specifications 

 

Vehicle Title Verification 

 

Salvage and Junk Records 

 

Vital Statistics of The Vehicle 

 

Accident and Damages Records 

 

Total Loss Records

 

Odometer Verification

 
To run a search, you'll need the license plate number. You might also need the Vehicle Identification Number (VIN) in some instances, especially when accessing detailed vehicle history reports. Personal information such as Tennessee vehicle owner details may be limited to only certain entities being able to resource this information. Please read through the DPPA before attempting to access any personal information.
Types of Tennessee License Plates
Antique and Vintage Auto License Plates
Clubs and Special Organizations
Collegiate
Standard Tennessee Plates
Emergency and Safety
Environmental and Conservation
Fraternity or Sorority
Tennessee Hospitals
Military and Memorial
Sports Teams
Tennessee Arts Commission
Wildlife/Animal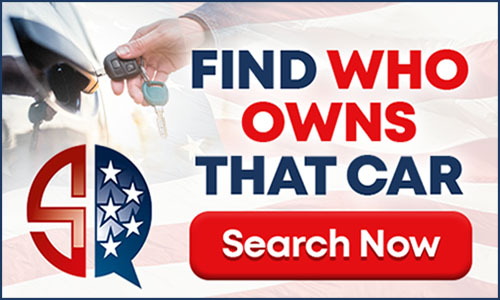 A Brief History Lesson About Tennessee License Plates
Tennessee began the process of making automobile owners have visible license plates in 1905 however, it wasn't for another ten years that the state issued them. From 1905-1910 automobile owners were required to provide their own. The original TN plates were a dark blue with embossed white numbers on them and today there are a multitude of TN plates that come in all different designs and colors, such as the modern Tennessee license plate design, titled "Tennessee Treasures". This was introduced in 2021 and features various iconic symbols of the state, including the state tree (Tulip Poplar), state flower (Iris), state bird (Mockingbird), and an outline of the state itself. 
Privacy Concerns Access Tennessee License Plate Information
While license plate checks are beneficial, they can also raise privacy concerns. The state of Tennessee states that unrestricted access to vehicle history might lead to misuse of personal information. In response, agencies have implemented measures to protect personal data, such as redacting sensitive information which is aligned with the federal DPPA. 
Perform a License Plate Lookup By State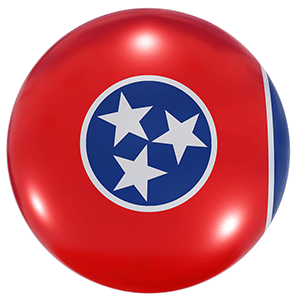 ---
Tennessee License Plate Search FAQs
Can I run a Tennessee license plate search?
You sure can, with 3rd party public record websites, like SearchQuarry.com, you can lookup vehicle information with a Tennessee license plate number as well limited owner information as long as you have a valid reason.
Can I perform a Tennessee license plate lookup on a motorcycle?
Yes, a license plate lookup can be performed on any vehicle type as long as it has a license plate, with the exception of government and diplomat license plates.
Can I perform a Tennessee license plate lookup if the vehicle is from another state?
Yes, you can typically lookup license plate numbers from any state with online public record websites.
Can a Tennessee license plate lookup show whether a car has been involved in an accident?
Yes, you can obtain a vehicle history report from the license plate number or VIN to determine if there were any accidents, recalls or safety issues reported on that specific vehicle.
Is a Tennessee license plate lookup the same as a VIN check?
While similar, a license plate lookup and a VIN check are not exactly the same. A license plate lookup uses the license plate number, while a VIN check uses the Vehicle Identification Number. Both can access similar information, but a VIN check often provides more detailed data and is typically used to get a vehicle history report.
How much does a Tennessee license plate lookup cost?
The cost varies based on where you perform the lookup. Some public record websites may provide the service for free but you may be limited on what you can find for free. To access premium vehicle records such as vehicle history reports, that will cost anywhere from $20 to $30
Is a Tennessee license plate search legal?
Yes as long as you are not attempting to lookup Tennessee license plate owner information. There are privacy restrictions that limit what personal information is available
---