Performing an Iowa License Plate Lookup
An Iowa license plate lookup has become a streamlined process with online public record repositories, like SearchQuarry.com. To run this lookup you will need the full plate number and then you can begin. The first step is reading through the conditions of running an Iowa license plate number search and the state and federal privacy laws that say what is an acceptable reason to perform this search. The next step, after acknowledging your search is legitimate, you can find out the vehicle specs, obtain a vehicle history report, find owner information and find out if the vehicle title is clean. These are all resources that anyone can access and is intended for verification uses as these are not official documents. That said, in the member's area you can perform unlimited license plate searches nationwide. Many people use these resources when shopping for a used car which can help the buyer determine if the seller is telling the truth about the vehicle and if the vehicle title is clean or salvaged, meaning it could have been in a major accident. There are a multitude of other reasons outlined in the terms of search that you can view to determine if this resource is the right resource for you. Start by entering an Iowa license plate number in the search fields above and please remember to search responsibly.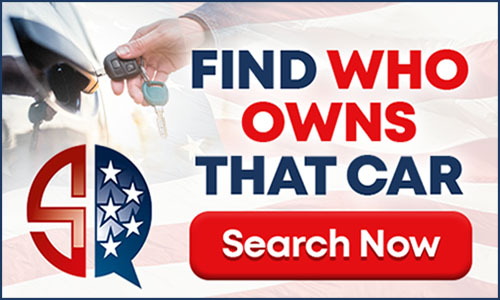 The History of License Plates In Iowa
Iowa license plates are more than a hundred years old now, starting back in 1904 when people were required to register their vehicles with the state. The state however, did not provide Iowa registration plates, or license plates in Iowa until 1911. Since then a lot has evolved in registration requirements where vehicles now must display license plates on both the front and the back of the vehicle and have a registration card and registration stickers. The early registration plates only had 4 digits on them, compared with the 6 you find on vehicles in Iowa today. One day there might be more numbers since there might be that many more vehicles on the road.
Iowa Vehicle Registration and Vehicle Titling Services
Vehicle owners in Iowa are required to have two license plates: one on the front and another on the rear, which should display the vehicle's registration stickers. Vehicle owners in Iowa can apply for several different types of license plates and two most commonly used license plates in Iowa include a standard and specialty plates, of which there are a lot of. Iowa, as do many states, have a 30day period where a person can register their new or used vehicle after the purchase to obtain new license plates and documentation.
State By State Plate Search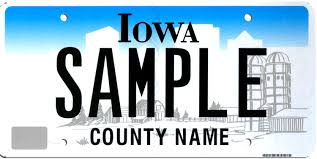 ---
Iowa License Plate Lookup Q&A
Can I Perform A License Plate Search By Person?
That can be difficult to do, most online public record resources allow certain states to lookup owner information by license plate but not necessarily the other way around
---