How To Run a License Plate Owner Lookup
License plate owner information is typically limited when performing license plate owner lookup, vehicle owner privacy is a major concern. The federal driver protection privacy act (DPPA) puts certain restrictions on what is allowable to search by the general public. Additionally, each state might also have additional privacy rules and regulations on what owner information is available with a license plate search. Vehicle owner information may be available to you if you are an allowed entity, and have a valid reason, according to the DPPA. The first step to running this search is verifying you are allowed to do so. Then after you've verified your reason for running a license plate owner search is acceptable, you can enter the full plate number into the search field to begin.  Once your results have populated it's important to review the make and model of the vehicle to make sure they match, one wrong character can bring up a completely different vehicle. After you've confirmed that you found the correct vehicle, make sure to only use the vehicle information you obtain as intended and what is allowed by the the DPPA.
Even though license plate owner information is limited, you can still find an abundance of vehicle information online. With a license plate lookup you can find the make and model of your vehicle, manufacturing data, interior and exterior options, engine type, vehicle title information, recall and safety information, vehicle history reports and much more. You can also access the VIN, from the license plate number, and decode all of the 17 digits of the VIN number and get to know any vehicle inside and out.

Find Vehicle Owner Information By VIN
Since the license plate number and vehicle identification number are both unique to a single vehicle, it's possible to also find vehicle owner information with a VIN check. You may need to find the license plate number by the VIN and perform your search that way as well but either way, as long as you're in compliance with the DPPA and your states privacy law, you can lookup a multitude of information relevant to the vehicle you want to do research on. In order to run a VIN owner search, you will need the full 17 digit VIN to begin. Older vehicle that have fewer than 17 digits might not be listed in the modern digital databases.
Privacy Concerns Regarding a License Plate Owner Lookup
A license plate owner lookup refers to accessing and retrieving personal information about the registered owner of a vehicle based on its license plate number. While this service is only available for legitimate purposes, such as law enforcement, auto insurance investigations, and various legitimate business inquiries, it also raises significant privacy concerns. Here are some of the top concerns that surround a license plate number owner lookup: 
Personal Information Exposure

: License plate owner lookups can give people access to sensitive personal information, including the owner's name, address, and sometimes additional contact details. This data can be misused for various harmful and illegal activities, such as identity theft, stalking, or harassment.

 

Surveillance and Tracking

: The ability to track and monitor the movements of individuals through their vehicle's license plates raises a lot of concerns about privacy through surveillance. Automatic License Plate Readers (ALPRs) are a prime target for this concern. The mass monitoring of vehicles has led to concerns of both private companies and government agencies infringing on people's right to privacy.

 

Data Aggregation and Profiling

: License plate data, when collected over time, can be aggregated to create detailed information profiles of individuals and their activities, interests, and behaviors. This can potentially be used by both private companies and government agencies to market, manipulate, or even discriminate against certain individuals or groups based on their travel patterns and driving behaviors.

 

Third-party Access

: In some cases, license plate owner search services might be offered by third-party companies that may not have strict data protection practices or do not adhere to the DPPA laws. This raises concerns about the security and potential misuse of the data they collect, share, or sell.

 

Law Enforcement Abuse

: While license plate owner look ups can be a valuable tool for law enforcement to track down suspects or stolen vehicles, there is the risk of misuse or abuse of this information. Unauthorized access or use of the data by law enforcement officials can result in violations of an individual's privacy rights. Most law enforcement vehicles are equipped with ALPRs which are at the heart of a lot of the concerns with their usage and how they track you.

 

Data Breaches

: As with any digital database, there is always the risk of data breaches. If license plate data is not adequately protected, it could be exposed to hackers, leading to further privacy violations and potential harm to the vehicle owners.

 
License Plate Owner Search By State
To run a license plate owner search in other states, see the full list of the 50 states you can access. It's important to note that each state has a different set of regulations for access to vehicle related information. Make sure to read and go through this and use the information you receive accordingly. If you have any questions, you can reach out to us via chat, email or phone.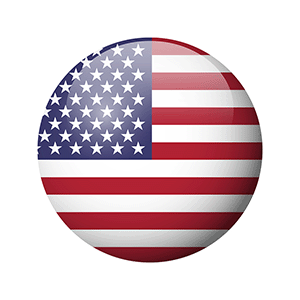 ---
License Plate Owner FAQ
Can I find the owner of a car with a license plate number?
Yes, it is possible to find out the owner of a license plate number. You can perform this search in accordance with the federal DPPA and state privacy laws. There are limitations on what information is available to the general public. Only certain allowed entities my access license plate owner information for specific reasons.
Is it possible to find the owner of a car by VIN?
Yes, it's quite possible as long as you have the full 17 digit VIN number. You can sometimes find vehicle owner information directly from the vehicle identification number but on occasion if it's not listed, you can reference the license plate number from the VIN search and then run a license plate owner search
Is there a free license plate owner search?
While there are some free vehicle record resources, there are not any completely free license plate owner searches that give detailed vehicle owner data. Additionally, you must comply with the DPPA and make sure that your search is compliant with federal and state privacy laws.
Is it legal to lookup a license plate owner?
It depends, if your search is compliant with the Driver Privacy Protection Act and the state privacy laws that you are searching in then it is legal. Many license plate searches have strict limitations on what is available to the general public. It's important to read through those rules and regulations before attempting to access any personal information. There are only certain allowed reasons and entities that can access license plate vehicle owner information.
---